By Paula Briggs
Many thanks to Rae Snape @RaeSnape from the Spinney Primary School for inviting AccessArt to lead a professional development morning to help teachers extend making and creativity skills within the curriculum. The Spinney School is already a very creative school, and one which recognises which the importance the arts and creativities play within the currciulum alongside maths, english and science. In addition to being Head of the school, Rae is an inspirational and very proactive networker /campaigner and is a National Leader of Education. The Spinney is a National Teaching School and the coordinating school of The Kite Teaching School Alliance @kitetsa.
We were very priviledged to be invited to the Spinney – thank you.
The school requested a session which would both build making skills which could be passed on to pupils, and also provide teachers with an opportunity to explore their own creativity.
Part One – Drawing
The morning began with an introduction to some simple drawing exercises to help us focus and relax. We used a continuous line drawing exercise, a backwards forwards drawing exercise and a thoughtful mark making exercise. Our subject matter was a series of random, small objects (shells, feathers, plant pots etc). Working on a single table covered in paper, drawing directly on the paper, and moving about between drawings to find new spaces, meant that the "drawing" belonged to no single person and could become "material" for the next stage of making. During this short session we also discussed when teachers could use these exercises, ie during times of the day when children were required to work independently, as an alternative to the usual wordsearch type activity. I stressed that these type of exercises should be repeated and are suitable for all ages.

Part Two – Making
We moved into a larger space for the making part of the session. I explained to the staff that I wanted them to think of this next part of the session rather like a yoga or pilates class, where the instructor delivered a series of interconnected, flowing exercises, which they were to follow in a mindful way.
My aim was to introduce the staff to a series of materials and techniques in such a way that one activity flowed on from the next. I hoped this would enable participants to not question too much what they were doing (and especially not to ask why, at this stage!), and instead just to enjoy the unfolding of processes and to listen out for those personal moments when the handling and transformation of materials led to their own personal ideas.
Following on from this guided exploration I then opened up the exploration and handed it over the the individual participants to create their own work (hopefully still as part of that flow). I hoped this would illustrate the process children undertake, when we feed them with ideas and materials, and then recognise that point when they are ready to fly and take ownership of their own creativity.
The first material we introduced was Modroc. In this session we looked at ways we could use modroc as a construction material (rather than modelling material). Teachers explored making plasterboard sheets. What would happen if they made plasterboard sheets over their drawings, over collage material, over texture, or by embedding other elements.
I then introduced wire (several types and thicknesses), and the use of pliers. What would happen if we combined the wire with corrugated cardboard?
Throwing in more Food for Thought…
Up until this point staff had followed a semi-guided series of activities, with plenty of room for personal exploration. But now I wanted staff to start to follow their own decision making. I asked one of the teachers to read from "Where the Wild Things Are" by Maurice Sendak. I then showed teachers an additional range of materials they could draw upon, including fabric, fur pieces, more wire, small wooden elements etc, and then invited them for the final hour to follow their own exploration, either informed by the reading, or not, as they wished.
Thank you to the staff for being so open and curious, and especially to Rae Snape and Emily Lane for helping to organise the session.
---
Contact AccessArt at info@accessart.org.uk if you would like to discuss Inset in your school.

Two Books to Inspire Creativity in your School: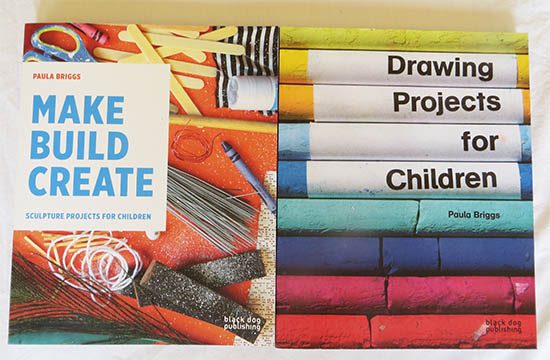 With Many Thanks to Pink Pig Sketchbooks!
All the staff received a beautiful sketchbook courtesy of Pink Pig! Find out more about their range of sketchbooks at Pink Pig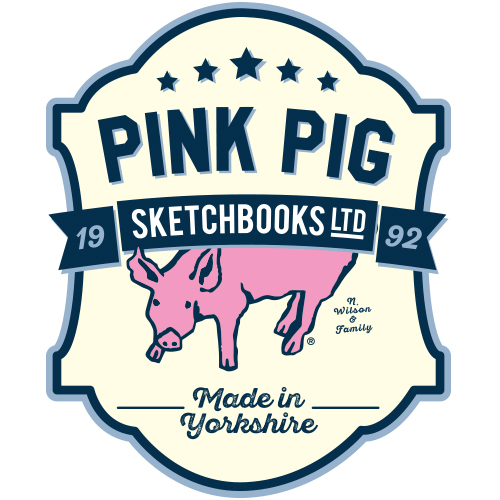 Add to favorites