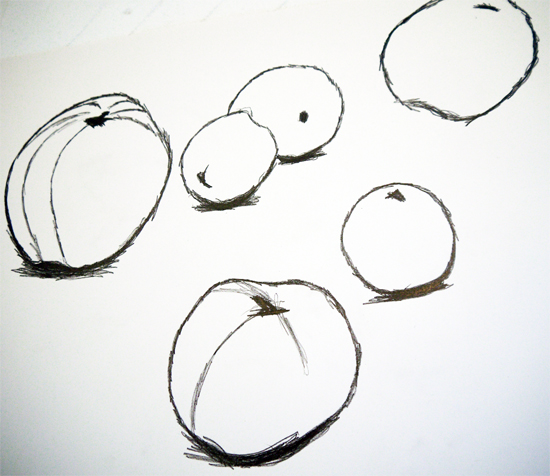 Summary
In this exercise you'll learn how a "backwards forwards" sketching motion can help you build your drawings. Backwards forwards mark making helps you understand intention, and slows down your mark making.
Getting Started
Many people find using this sort of mark making is a useful technique for building confidence in drawing. The repetitive motion helps you to "think" your way around an object.
Begin
Backwards forwards sketching is all about the drawing action you use to make a line. Backwards forwards drawing involves a typical sketching motion where the hand moves at the wrist, backwards and forwards, left to right, over and over again, to make and remake a line.
In backwards forwards drawing, the marks you make help you feel your way around an object. Because of the nature of marks when you use a backwards forwards motion, no part of your drawing is made by a single line. Instead, your lines are repeated and built up, as your hand repeats the action, helping you decide and commit to the lines you want to make.
Backwards forwards drawings also help you slow down your drawing – it takes you longer to draw using this method (though you still work with energy) which gives you plenty of time to look, think and decide.
Use the same subject matter as in Step 4 Continuous Line Drawing, and use a soft B pencil. This time you can take your pencil off the page. As you draw, keep in mind the solidity of the objects you are drawing. Start by drawing their outlines and imagine your pencil is actually moving over the surface of the object, helping to define it's shape. Use a similar backwards forwards sketching motion to create areas of light and dark to build form.
Drawings made this way can be quite loose and sketchy, or quite tight and precise, depending on the natural tendency of the artist. Either is absolutely fine – let's see how you get on.
Extension
Experiment with the same sketching motion but this time using a different drawing material – a pen or charcoal. Different drawing materials have different "resistance" to the page – how does this resistance affect your mark making?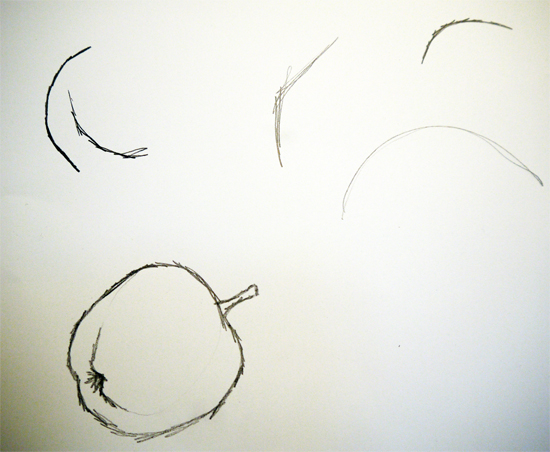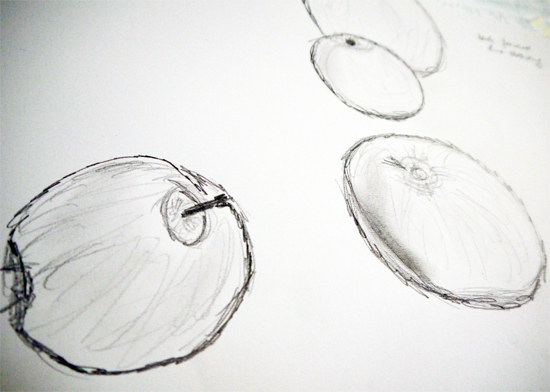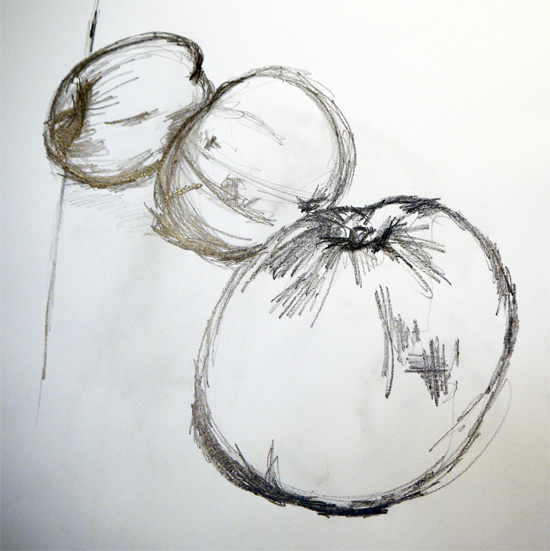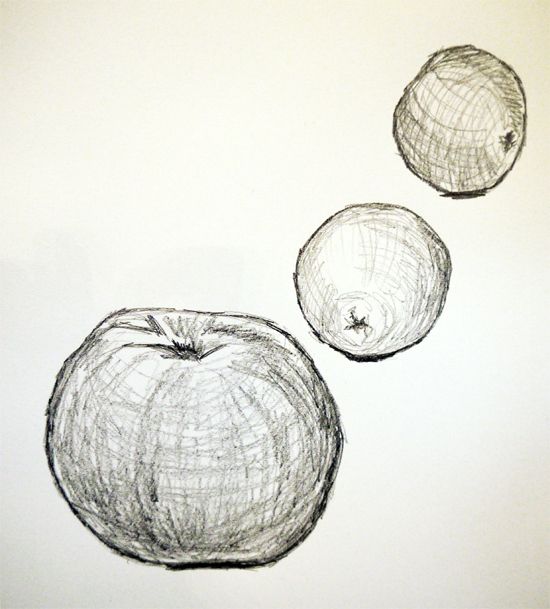 Upload your images from this exercise for comments:
Step 6 Seeing the Negative Space
Add to favorites