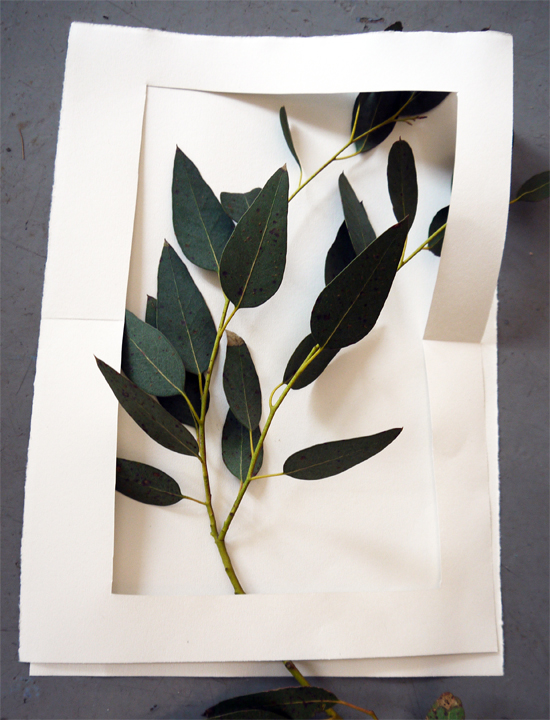 Summary
In this exercise we concentrate on the shapes made around the objects we are drawing, as a way to help us see and draw more accurately.
Set Up
For this exercise we need to choose a subject matter which allows us easily to "see" the negative space around an object. Plants make an ideal and interesting subject matter – a twig of spring leaves, a simple bunch of flowers, or a few leaves from a houseplant.
Help yourself see the negative space by resting your subject matter on a white sheet. Make a simple viewfinder by taking a sheet of paper, folding it in half, and cutting a rectangle in one half, not he folded side. Open it up, and position it over your subject matter to help frame and restrict the view.
Begin
Once you've set up your subject matter, begin by taking a close look at the shapes made by the negative space. Remember you're going to draw the negative shapes made by the spaces around the object, rather than draw the positive shapes. Take a moment to allow the negative shapes to come into focus, and the positive shapes to recede.
Take a sharp pencil (HB is fine), and carefully begin to draw a shape – starting at the edge of the viewfinder or page is usually the easiest way to work. In this exercise, in contrast with the other exercises this week, you are working carefully and accurately. Really concentrate on the shapes revealed around the subject matter. As you work, feel able to measure (in an informal way) where the shapes lie in relation to each other.
Build up your drawing carefully and slowly – you'll probably need about 10 to 15 minutes to work on this – depending on your subject matter.
Once you've finished your drawing, let your sight switch back to seeing the positive shapes…
Extension Activity
Move on to a different subject matter and try the same technique. Other objects which are well suited to drawing negative space:
shoes with laces
a pile of cutlery
a bike (tricky!)
Use a viewfinder if it helps, and choosing objects which are dark against a light background, or vice versa, will help you see the spaces.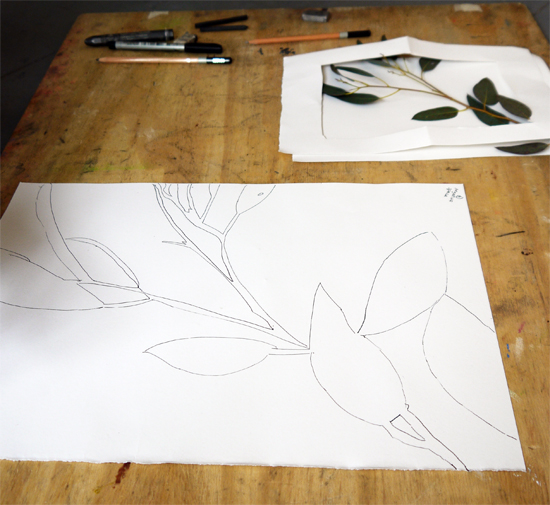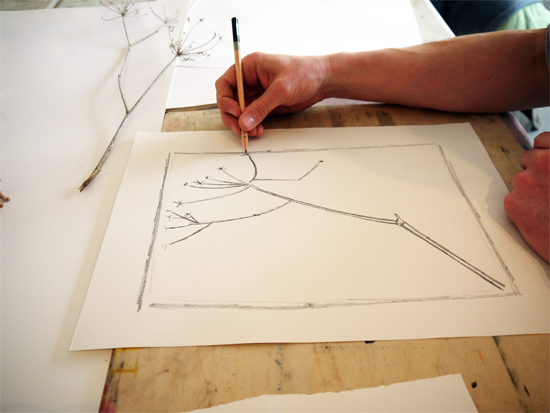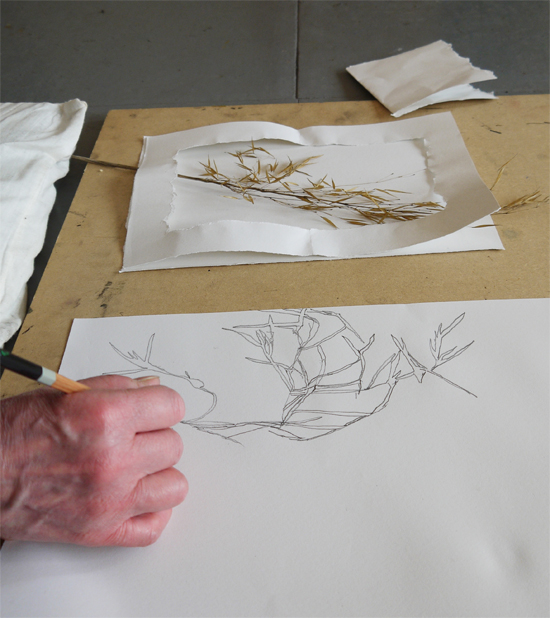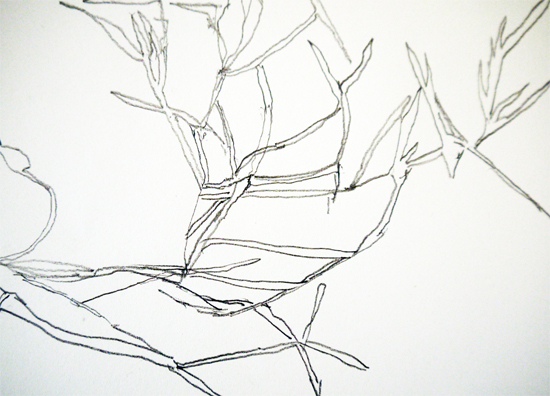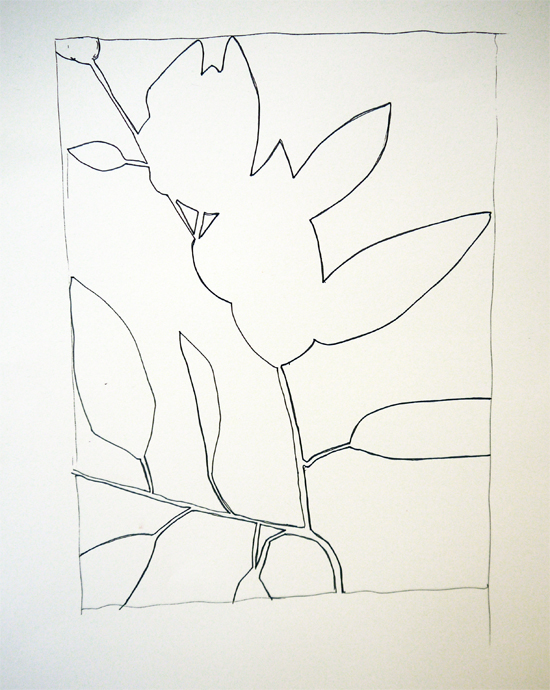 Upload your images from this exercise for comments:
Step 7: Stumbling Upon Foreshortening
Add to favorites