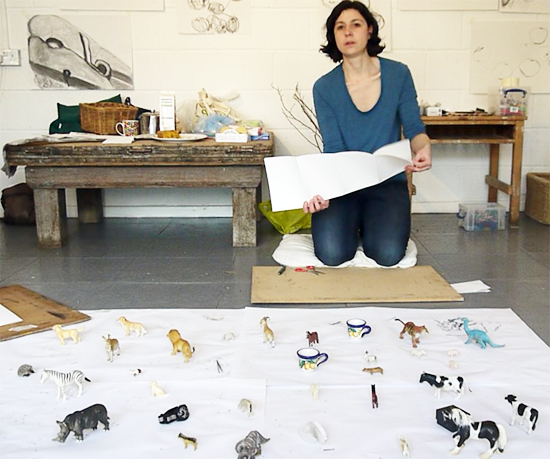 Summary
Foreshortening is a powerful tool – it helps us convey depth and volume in our drawings. This exercise provides a useful way to help begin to explore foreshortening as a drawing skill, without worrying too much over it's complexities.
Set Up
Before you start the exercise: Make a Folded Sketchbook:
Folded sketchbooks are a great tool to use when undertaking a drawing exercise which will involve making several drawings. They are quick and easy to make, and they enable you to make many drawings, without worrying too much about how it's going. Then when you are finished drawing, you can open out the sketchbook to form a study sheet, which allows you to reflect upon your work and make connections between images.
To make an 8 panel folded sketchbook, take a sheet of paper (A1 or A2) and fold it as shown below. Make a "T" shaped cut (see below) and then fold the sheets back on their self to make a booklet.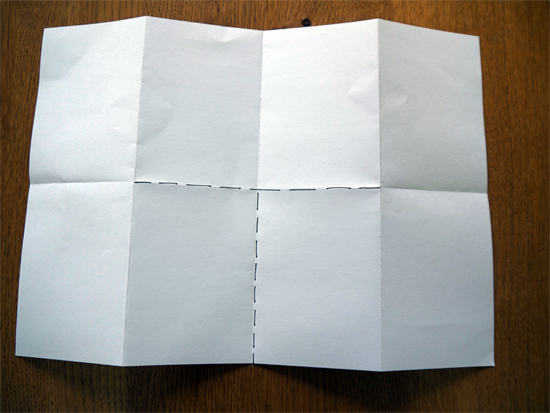 To make a 16 panel booklet, fold and cut as follows: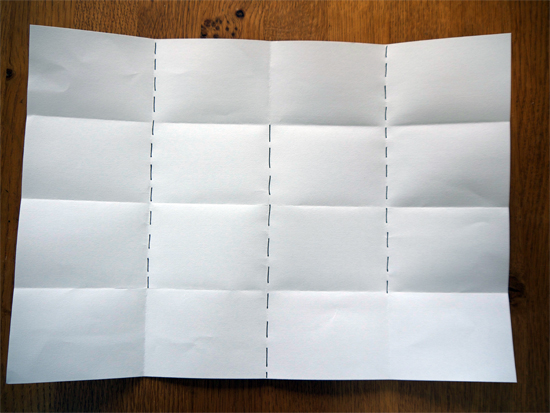 Begin
Once you have made your sketchbook you'll need to gather together your subject matter for this exercise. You need to find a collection of objects – about 16 – we used small animals which work really well, but you could also use an eclectic collection of small domestic objects – hairbrushes, forks, cups, books etc etc.
Make sure you have plenty of room to display your objects with space in between each one. Place them on a white sheet so that you can see their outlines well.
In this exercise you are going to draw a number of objects very quickly. You are only concerned with line (not tone or mass) – we just want you to start building an understanding of how forms change when you see them from different angles (in other words of how foreshortening occurs). Each drawing should take you no longer than 30 seconds – you're just going to be making a very quick line drawing.
Fold you sketchbook and on a clean page make a 30 second drawing of any object on display – do not turn the object or spend any time choosing which to draw – just draw!
Then move on to your next object/drawing. Find a clean page in your book (don't look at your last drawing – no time to worry!) and draw another object (no time to choose either!)
Continue until you have filled all the panels.
Open out your sheet. Observe how you have captured foreshortening (in a simple way) and enjoy the sketchbook-like study sheet.
Extension Activity
Make a second study sheet of the same objects. This time make the foreshortening even more dramatic by changing your perspective. Slouch down so that your eye level is nearer the level of the objects.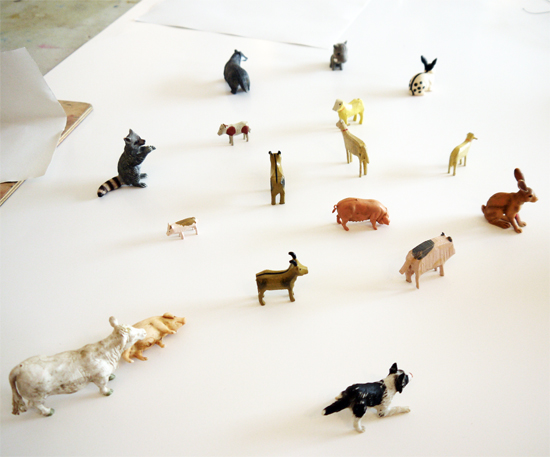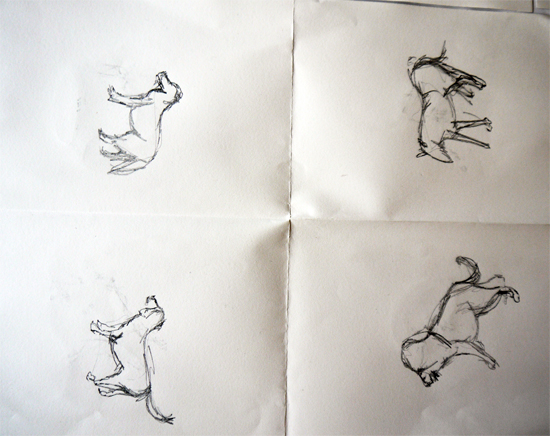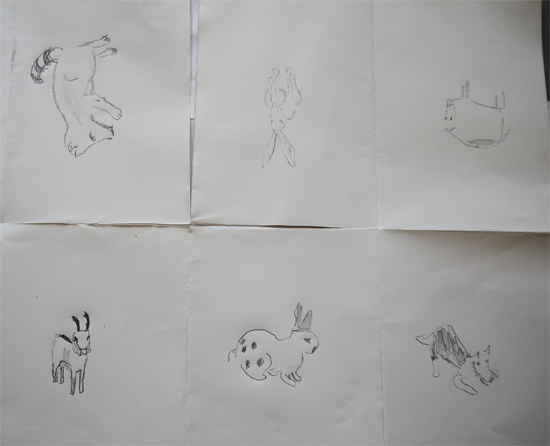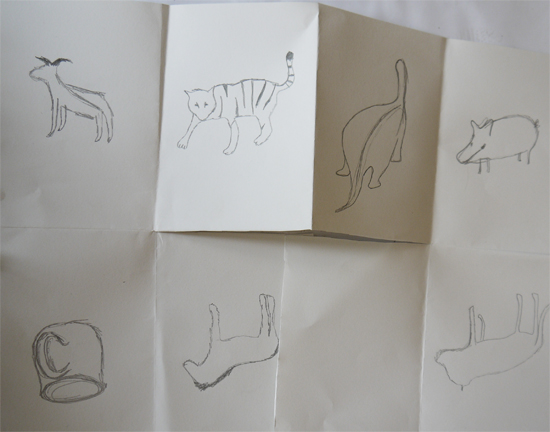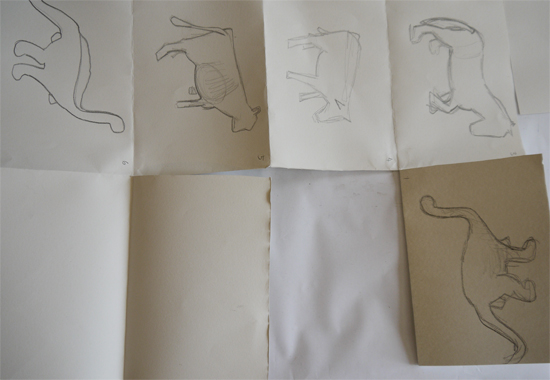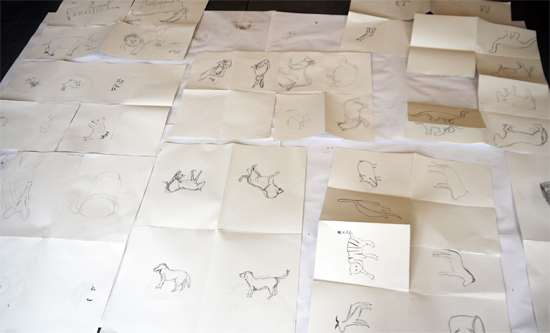 Upload your images from this exercise for comments:
Add to favorites