Take Part in our Brand New Drawing Challenge!
#DrawingProjectsforChildren
A Warm Up Exercise & A Drawing Project…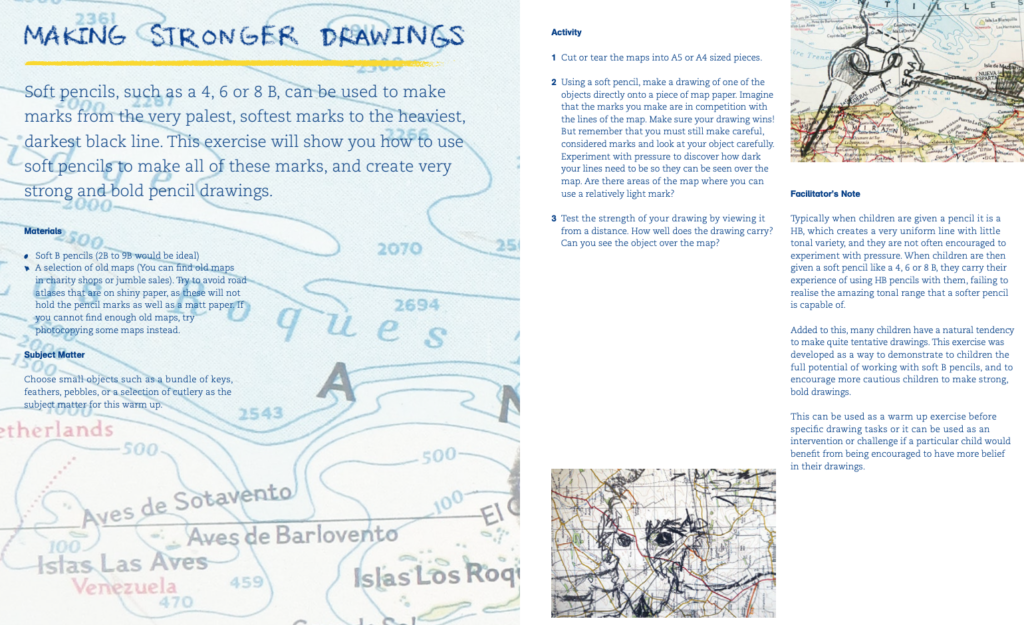 To coincide with the re-release of Drawing Projects for Children by Paula Briggs in August 2020, AccessArt is releasing a brand new drawing challenge to inspire children and teachers. 
The AccessArt Drawing Challenge consists of a warm up exercise and a drawing project.
The Making Stronger Drawings warm up is designed to help children explore more confident mark making.
New skills can then be developed further through the Making an Artists' Book project.
Both activities make use of scrap or recycled paper. You can also develop and adapt the Making an Artists' Book activity by giving it a focus around a particular theme – for example urban sketching, still life, fashion or product design, or as a daily journal…
The activities are designed for ages 5 to 11, but in reality they are just as suited to teenagers and adults – so do have a go yourself!
It's completely free to take part, and suitable for all ages and abilities. Tag any drawings made with the hashtag #DrawingProjectsforChildren 
Add to favorites