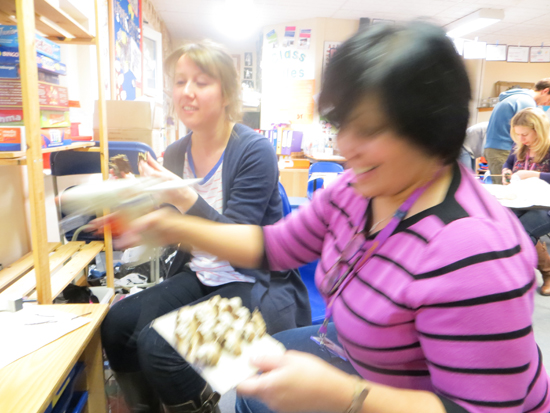 AccessArt is planning a series of road-trips in 2015/2016. These trips will be a great opportunity for AccessArt to meet artists, teachers and facilitators across the UK and for us all to work in partnership to inspire new audiences.
AccessArt is a national charity which benefits audiences via the resource bank at www.accessart.org.uk. We are based in Cambridge, and in addition we offer Inset and workshops to organisations and schools in the Eastern Region. In 2015/2016 however, time permitting, we aim to travel further a field across the UK to help nurture new relationships and meet new audiences.
Get in Touch!
If you're a school, college, university, arts organisation, museum or gallery we'd love to hear from you if you'd like to discuss being part of a visit. We're open to all possibilities, but here are some ideas about how we may be able to hook up:
If you have art education practice which you are proud of, then please consider inviting us to a session you are running in a school, gallery or museum.  We'd love to see you in action, and we can document the session and create a resource for the AccessArt website on your behalf, which highlights and shares your practice.
Invite us to your school to run a workshop or Inset with children or teachers*
Invite us to your college or university and we can give talks to students/trainee teachers
Work with us to run a ticketed event in your area, for example an Inset for teachers, an evening session for a network of artist/educators or a practical session.
If you're in the early stages of planning a project or applying for funding, then pls consider how you might use AccessArt to help create a lasting legacy for your project in the form of online resources being shared to new audiences.
Please get in touch by email with a broad outline of your area of interest in being part of an AccessArt road trip, and we'll be in touch!
*Charges apply

Add to favorites