Art Bytes NEW national art competition invites schools to celebrate creativity
Art Bytes is a new, national, inter-school art competition utilising bespoke virtual gallery technology, open to all Primary (year 5), Secondary (year 9) and SEND schools across England. It is based on 9 years' experience leading dot-art Schools – their forerunner programme in the North West, which has been proven to nurture talent, raise ambition and develop confidence, as well as support mental health and help develop vital skills for future employment.
Art Bytes partners with a high profile cultural venue in each of the nine regions of England who will share their art education expertise and host a celebration event every June. Partners include Baltic, Arnolfini, Leeds Art Gallery, New Art Gallery, Walsall, Quad Derby, The Whitworth, Wysing Arts Centre, and Modern Art Oxford. Art Bytes builds confidence and nurtures talent, allowing children and young people to see galleries as places "for them" and so build cultural capital.
Art Bytes is also honoured to have representatives from respected national organisations National Society for Education in Art & Design (NSEAD), The Big Draw and Paula Briggs from AccessArt on the judging panel for Art Bytes.
Find out more and register your school to join them for 2021-2022 at artbytes.co.uk
Art Bytes is excited to see what your children and young people will create and to share it with the world!
Have Questions?
Email hello@artbytes.co.uk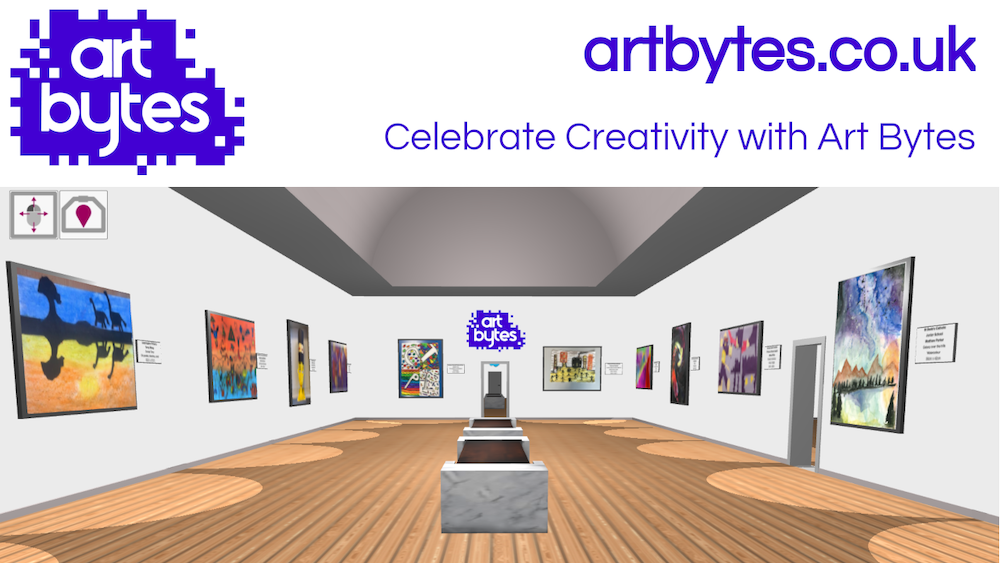 This year Art Bytes is providing Teachers' Corner an online space for teachers to exhibit their artwork on the new Art Bytes website. Teachers' Corner is a great opportunity to share artwork with pupils, helping them to understand how everyone can integrate creativity into their lives. Art Bytes is delighted that 49 teachers and art educators from schools across the UK and internationally have responded to the 2021 call out. Thank you to everyone who has contributed and shared their talents!
The exhibition is open online from Monday 6th September 2021.
https://artbytes.co.uk/teachers-corner/
By the way, did you know Art Bytes has a virtual curator tool on their website? It offers anyone the chance to try their hand at curating a gallery show using the images on the site.
https://artbytes.co.uk/virtual-curator/
Add to favorites