AccessArt has collected together some of the questions we often get asked about how we can help teachers develop the primary art curriculum. If you have other questions, please do get in touch here.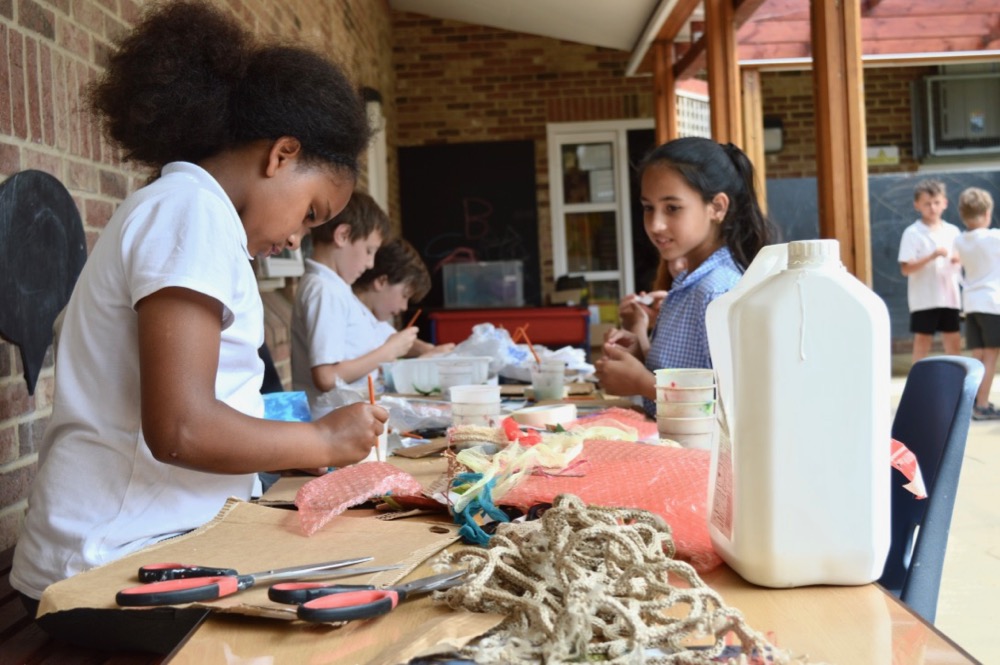 AccessArt aims to encourage and enable a high quality exploration of the visual arts. Our activities and projects help build skills, knowledge and experience, and help nurture independent, explorative learners right from the outset. We place great value on the journey, knowing that the outcome will follow. We also like to create a culture of aspiration which helps all those involved (pupils and teachers) enjoy exciting and relevant activities and projects which motivate and engage.

We believe all children deserve the opportunity to develop their skills through an inclusive, rich and open-ended creative journey. We also believe teachers deserve to feel confident in delivering that education, and that teachers and pupils together should look forward to dynamic and inspirational art sessions in school. 

We also understand schools are juggling many factors which can sometimes hinder an exciting art curriculum, namely a lack of specialist teachers, pressure from other subjects, and lack of resources (materials and space). 

AccessArt is here to help. 

We have over 850 resources created by artist educators, many of which are suitable for use in primary schools.

To help schools navigate through our resources and find the ones which will work in your classroom, and to illustrate how our resources might be used in schools towards a programme of high quality teaching and learning in the visual arts, we have produced two Exemplar Plans both of which you can download and share free of charge: 

AccessArt has produced a Progression Plan which covers Generating Ideas, Making, Evaluation, Knowledge and Understanding plus Assessment Guidelines. 

The National Curriculum advises pupils learn about "great artists, architects and designers in history." Whilst we agree that pupil's can learn a lot from studying "great artists", we do feel this advice comes from a more traditional historical perspective, and that it is important for schools to widen their net to include female artists, and those from other cultures, as well as contemporary and even local artists and makers too.  

We are currently compiling our artists list which will be available soon.

AccessArt is experienced at helping art coordinators to develop an exciting art curriculum. We understand the pressures and opportunities that many art coordinators face, in particular the need to empower and enthuse teachers in school who may not have any arts specialism. 

No. Our ethos is not about providing downloadable standalone lesson plans. Instead our resources are created by sharing tried and tested activities which have usually been devised by artist educators or experienced art teachers. These activities are documented when they take place in a workshop or classroom setting, and then the facilitator shares their aims, tips, and outcomes. Together, this forms an AccessArt "Post". 

The posts aim to inspire approaches and projects in the classroom. We aim to provide enough information so that teachers can replicate the activity in their setting, but we also know that teachers will adapt the activity to make it relevant to their pupils. We value the evolution this allows. 

It is important to us that our activities are not just delivered in order to fill a lesson. Instead they form part of an overall pedagogy which builds knowledge and understanding in both teachers and pupils. 

Our aim for schools is to educate and empower the teacher to facilitate high quality visual arts teaching, so our resources outline methodology and approaches that the teacher can take together with examples of work in progress and outcomes to enable a rich and rewarding creative journey. We do have many thousands of schools across the UK using our resources and we are very aware that many schools have non-specialist teachers teaching art, so we also try to ensure our resources are as supportive and enabling as possible.

We are very aware that most primary school teachers now have very little specialist training in teaching art.

The activities and approaches we share can be undertaken by even non-specialist teachers, and our aim is that through using various AccessArt approaches over time, we also act as an ongoing and very practical form of CPD for teachers. 

In summary AccessArt aims to inspire pupils through relevant and exciting projects, and empower teachers to develop as confident and creative facilitators. 

We are in the early stages of developing our AccessArt Community Map, which we hope will provide users with a way to see who else is using AccessArt in your area. See the map here and please get in touch if you would like to add your school to the map. 

 

AccessArt is always keen to help schools develop their art provision, and we recognise that especially in Primary Schools parents can be a fantastic resource. Please do forward this page to your school if you think we might be able to help develop arts provision in your school.

You may also be interested in helping set up a Brilliant Makers Club within your school. Explore these pages for other ways we might be able to help.
Add to favorites