Created 9th June 2020 (updated 10th June 2020)
We have had teachers and head-teachers getting in touch who are preparing to go back to school and are addressing the challenge of how to continue to give pupils rich creative experiences within the limitations of the 'new normal'.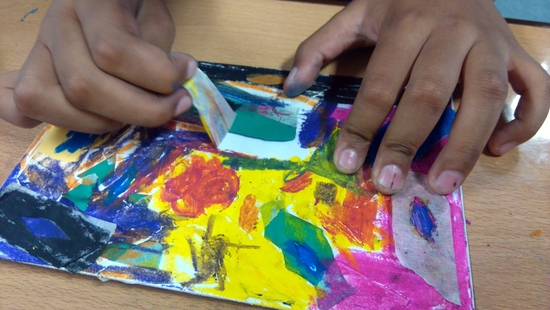 The truth is we don't have the answers but can listen to and share the questions! But we do know that we need creative minds to find wholesome and inspired solutions to these highly challenging circumstances.
AccessArt sees this as an opportunity to work with teachers, artists and educators to find the most creative ways forward as a community.
This post is just to start the conversation!
Recently Asked Questions Relating to Classroom Materials
As far as we understand, it is not advised that children share materials within their bubbles and children should have their own materials to hand.

The general consensus seems to be that should a piece of equipment (including paper and books) be accidentally touched by more than one person it should be 'decontaminated' for 72 hours. This obviously poses huge logistical problems for teachers in classroom management.

Children can share materials between their bubbles after the materials have had 72 hours of quarantine. 

Schools vary in their guidelines so check with your head and let us know!

The materials below allow for lots of experimentation with mark-making, expressive, and observational drawing and can be provided relatively inexpensively.

They can be used by children in all key stages. As conversations progress with teachers, we hope to make more bespoke recommendations for different year groups and key stages linking with collections of resources.

For Dry Activities

Marks can be made with anything and this is an opportunity to really play with even the most common tools at hand like biros, felt-tips and colouring pens. But! If you have materials sitting around in your store cupoard then this might the moment to share them out and unleash their potential! The materials below are a guide only! Here's your chance to be creative with what you've got!

Graphic pencils – 8B, 6B, 4B, 2B, B, H, 2H (

if

pupils can have access to a couple of soft pencils in the B range and a hard pencil it would be great to include them in their pack. Pencils can have an immediate impact on mark-making).
Sharpener x 1
Eraser x 1
A small box of soft oil pastels (if available from the store cupboard pastels can be used to introduce colour and lots of mark-making potential too!)
Handwriting pen (or any other pens!) 
Chalk (great for working outside on pavings and walls too!)

For Wet Activities

Children can work with their own paintbrushes with their own water pot, but situations of more than one child around a sink should be avoided. Children can refresh their water pots when they wash their hands.
Watersoluble sketching pencils or graphite (if available! The softer the better!) 
Waterbrush x 1 (can be used to avoid crowding around the sink)
A basic watercolour box
Watersoluble coloured pencils (ff available!)

Useful extras

Masking tape
Sharp scissors
Glue stick
An envelope to hand with a selection of coloured paper offcuts

No! Schools do not have to buy new materials. Many schools have already rich material cupboards with materials latent with possibility!

Materials already existing in store-cupboards can be sorted into packs or 'Art Kits' ready for use by individual pupils as long as they have been appropriately cleaned and decontaminated. 

And remember! Everyday materials can be turned into exciting mark-making tools!

Over the years AccessArt has developed several pages to enrich teachers' understanding of drawing and making materials.

With new constraints in place around sharing materials, we have come to realise that some materials will be harder to facilitate in new classroom setups than others. Over the next weeks, we will collaborate with teachers and artists to explore the best materials for classrooms during the Covid Pandemic.

Here are some resources (created pre-pandemic but might still inspire an experimental approach to materials).

Drawing Materials Sample Cards
Materials for dry activities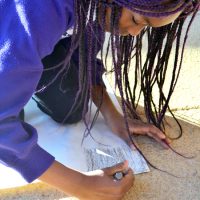 Graphite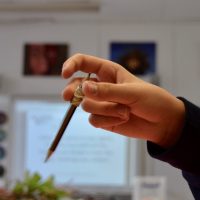 Graphic Pencils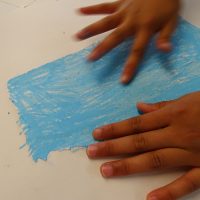 Oil Pastels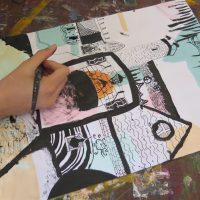 Pens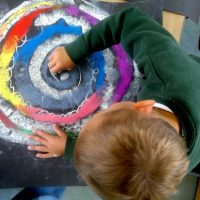 Chalk and Soft Pastels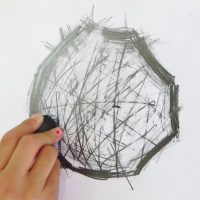 Erasers
Materials for Wet Activities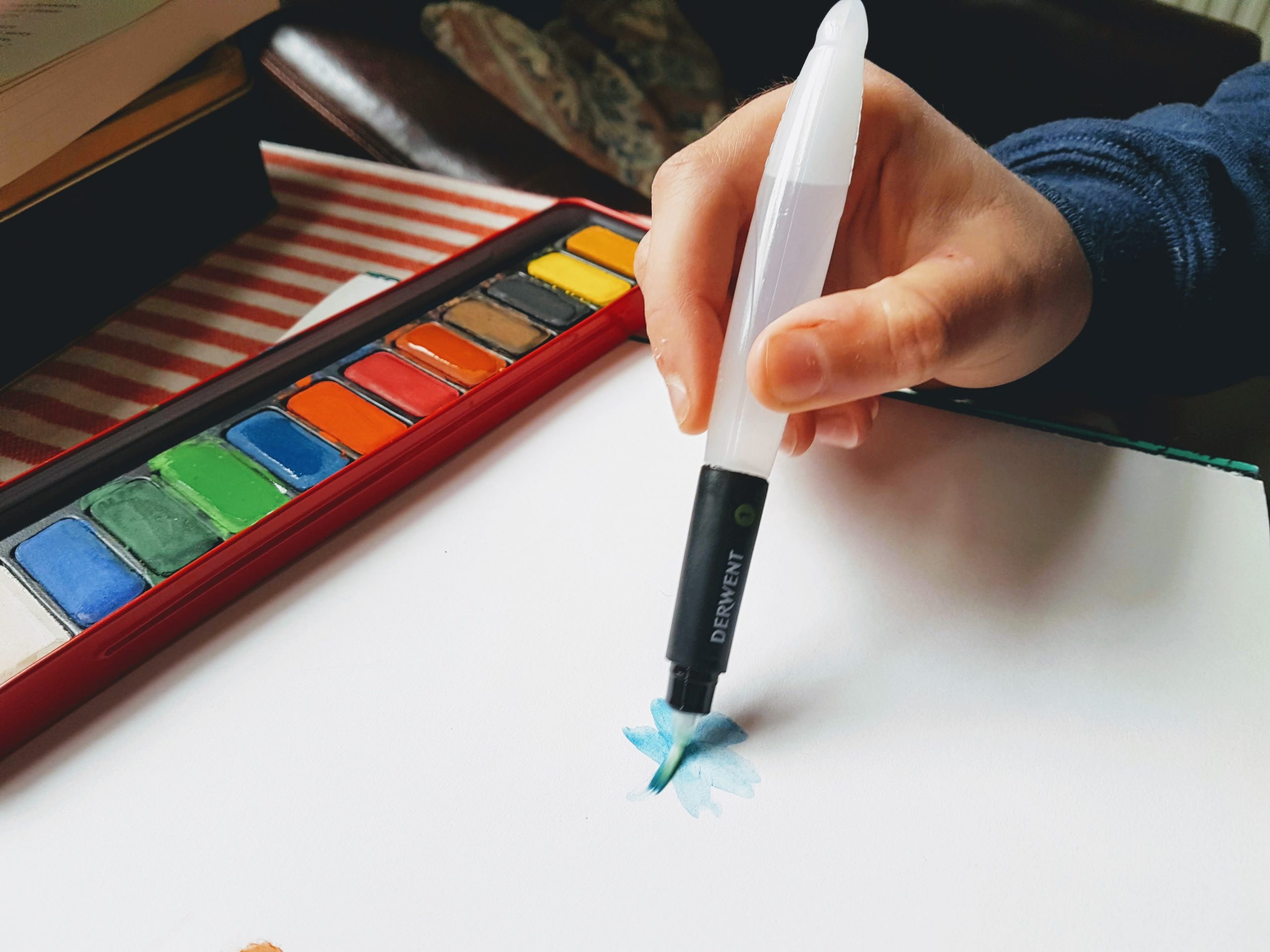 Water Pots and Waterbrushes
Children can have their own pot of water and their own paintbrushes (see notes in the accordion above).  
Waterbrushes can also be bought relatively inexpensively online.
Waterbrushes work very well with watercolour blocks, which have a lower impact on the environment than the alternative which would be small amounts of liquid paint placed on disposable plates.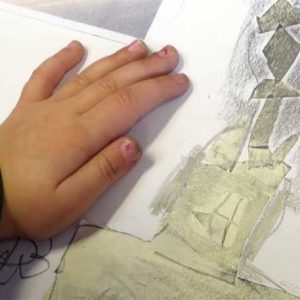 Masking tape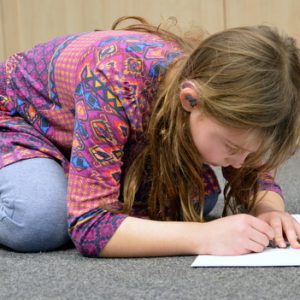 Glue sticks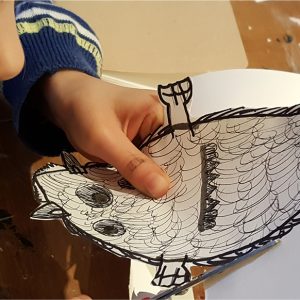 Scissors
Don't Forget that Pupils can Combine Materials Together
Remember that materials are a way in for children to express themselves individually and with lots of practice, experience and play will become fluent in their understanding of how they behave and how they can be used for maximum effect. 
With plenty of experimentation, children will be confident to make choices about their preferred artistic processes and preferred mediums.
Sketchbooks and Drawing Surfaces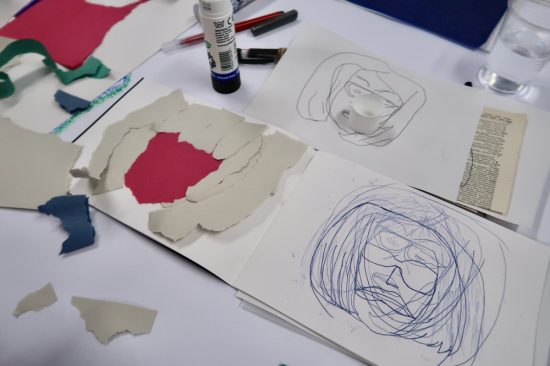 Sketchbooks, Paper and Drawing Surfaces
If there is no budget for sketchbooks be inventive with creating packs of assorted paper and drawing surfaces for pupils to work on.
In addition, there are many AccessArt projects which include carbon paper as a substitute for complicated and messy print-making so if you can include a piece of that! Tracing paper is also useful!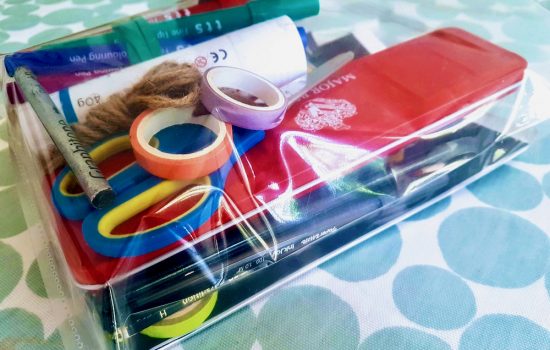 We want to see your kits! #SafeCreativeClassrooms on Instagram and Twitter
Add to favorites