Here are the shortlisted artists – many congratulations! See the winners below!

Add to favorites
Winner! S M Sethini Delany age 6, Sri Lanka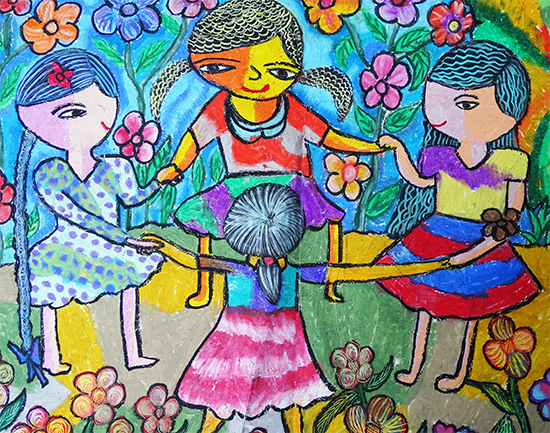 "Absolutely amazing- use of pastel and scrafito. Very impressive!"
Runner Up Kalina Genova age 7, Bulgaria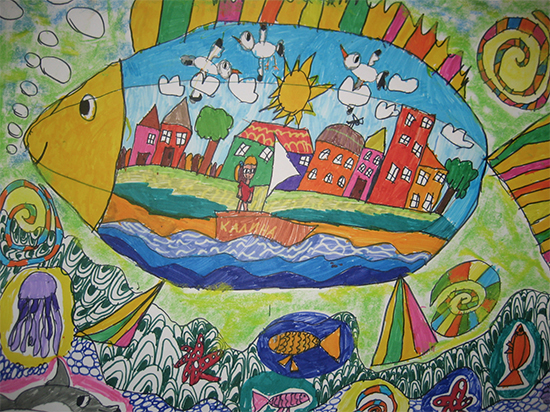 "A very clever idea to put a village inside a fish! Very original and attractive."
Cass Art Supports Artist Educators