Here are the shortlisted artists – many congratulations! See the winners below!

Add to favorites
Winner! Matei Pirvulescu age 11, Romania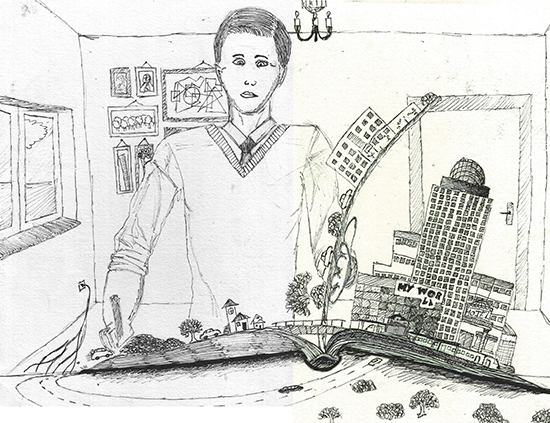 "Amazing detail and great subject matter. We loved the folds in the clothing and detailed city."
Runner Up Khatir age 11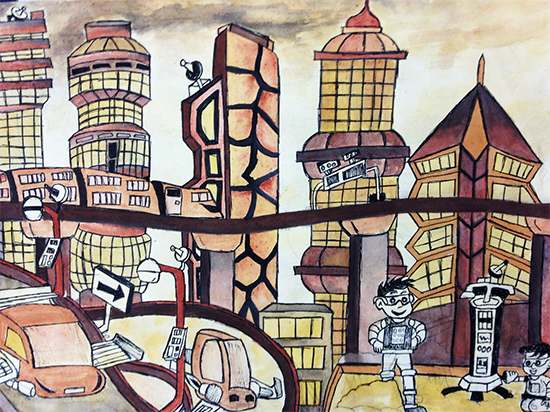 "We liked the colour palette and futuristic detail."
Cass Art Supports Artist Educators