Already enrolled for this course? Click here to Log in
Already enrolled for this course? Please make sure you are logged in and then Access course material here.
Drawing Inspired by the Elements – Short Online Drawing Course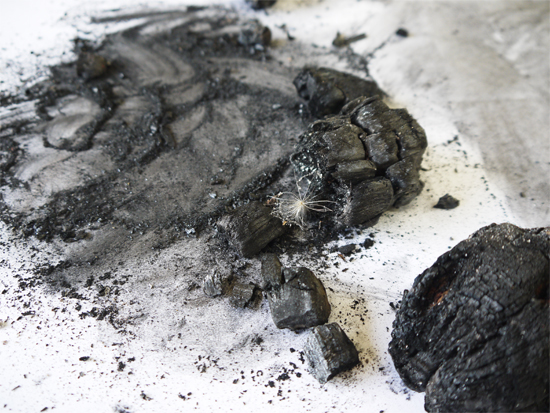 Buy Course Access £15 for non AccessArt members
If you would like to benefit from the reduced AccessArt Member rate, then pls join AccessArt here.
Key Points:
The Drawing Inspired by Elements online course provides an inspirational opportunity to develop your experimental drawing skills and re-invigorate your drawing.
Drawing Inspired by Elements provides an opportunity to explore working with charcoal, graphite and water-soluble graphite, making drawings inspired by elemental subject matter.
Suitable for absolute beginners as well as more experienced artists
Suitable for individuals wishing to develop their own practice, or for teachers/facilitators looking for new ideas to pass on to their own pupils/students.
Start the Course at a time to suit you!
Access to all course material remains online for one year.
Option to upload work for comment from peers and from AccessArt artists.
Special Note to Teachers/Facilitators – The exercises within this online course will provide useful content, ideas and approaches which you can then use in the classroom (all key stages) or learning outside the classroom. Taking the course yourself should provide an effective way for you to understand and develop these ideas further.
The course will comprise of a total of four drawing exercises/assignments which will be delivered via online modules. The assignments will be delivered via a combination of video, text and illustration. The modules will remain on line for a period of at least a year – during which time you will be able to upload images of your work for feedback by AccessArt artists. You will also be able to print out pdf's of the exercises for future use, and as others upload their images, benefit from their feedback too.
You will need to provide your own materials (charcoal, graphite, paper).
How much time will I need to commit?
It's largely up to you, but if you do all the exercises we suggest you set aside a total of four hours minimum to complete the exercises. Obviously the more you put in, the more you will get out and we are sure you will want to revisit the exercises over time and develop your ideas. No experience needed.
Buy Course Access £15 for non AccessArt members
Add to favorites