By Paula Briggs & Rowan Briggs Smith
This page presents a series of resources which share drawing and making sessions inspired by Maurice Sendak's "Where the Wild Things Are"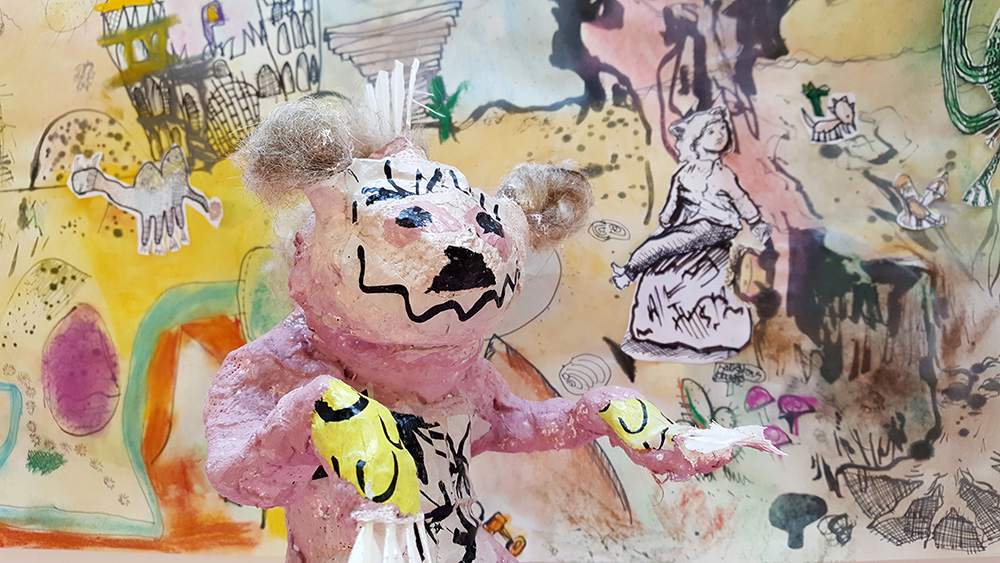 Many thanks to Rowan for her help in planning and delivering the workshops.
The original sessions were run with children aged 7 and 8. 

The resources below can be used with children aged 7 to 11 (older KS 1 children and KS 2 children).

The following areas are explored:

Mark making (quills and ink and pen and pencil)
Preliminary sketches through to finished drawing
Making a shared drawing
Colour mixing (soft pastels)
Making sculpture (plastic bags, wire, modroc)
Collage
Themes include narrative, landscape and character
Appreciation of work or author / illustrator Maurice Sendak

Each of the 8 sessions below took 1 hour with a small group of children. If you are working with a larger group of children the activities may take longer.

If you follow all 8 sessions you will cover all the areas of exploration listed above. However if time is short, you can easily complete a smaller body of work in two or three sessions, depending upon your chosen area of exploration.

The sessions might be used in the following contexts:

Classrooms (as part of art lessons or literature-inspired exploration)
After school art club
With MAT pupils
Community groups (i.e. Scouts and Guides)
Gallery, Museum or Art Organisation workshops

AccessArt is a UK charity which inspires and enables high quality visual arts teaching and learning. We are funded by our members – all income from memberships helps us create new resources for the benefit of our members. 

You must have full membership to access the resources. You can find out more about the benefits of joining AccessArt here. Membership starts at just £3.50 per month – find out how to join here. 
---
AccessArt is a UK Charity and we believe everyone has the right to be creative. AccessArt provides inspiration to help us all reach our creative potential.
Membership starts at just £3.50 per month and members benefit from full access to all our resources, plus access to many other opportunities.
Add to favorites