Visual Arts Planning: Portraits
If you are a member of AccessArt please use this form if you would like to suggest a visual arts planning topic that you would like help with. You can see all of the current topics in our visual arts planning series here.

---
The following resources on portraits and self-portraits provide an exciting opportunity for students to consider what sort of visual statements they can present about themselves.
These fun and inspiring projects cover a range of processes that aim to challenge preconceived ideas of what a portrait can be and to encourage learners to develop their creative skills through experimentation with a wide variety of media. As well as exploring the self-portrait, there are activities that offer students a chance to draw each other and two of the projects celebrate working together, by collecting individual portraits to make a large group portrait.
Please feel free to add links to other resources, or share your experiences and ideas, via the comments box below.
Starting Points:
Look Up, Not Down – Portrait Drawing Exercises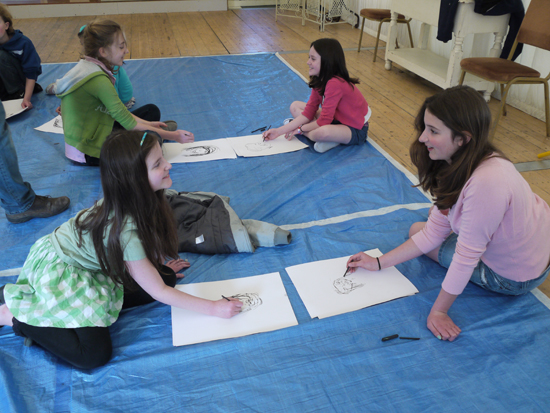 Students draw each other keeping their eyes on their partner and not looking at their drawing – quite a challenge! A great icebreaker to begin a portrait drawing session, making students aware of the importance of looking at their subject when drawing.
Finger Palette Portraits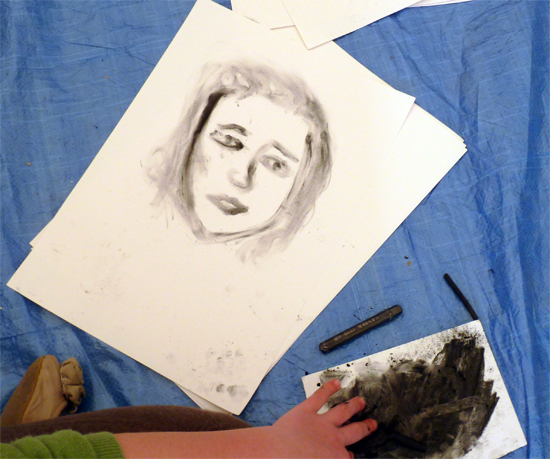 Fingers are used as a drawing tool to explore mark making and tonal values in charcoal. This is a useful introduction to making self-portraits and encourages children to overcome preconceived ideas/expectations about what portraits should look like.
Drawing Cartoon Characters – A School Full of Characters!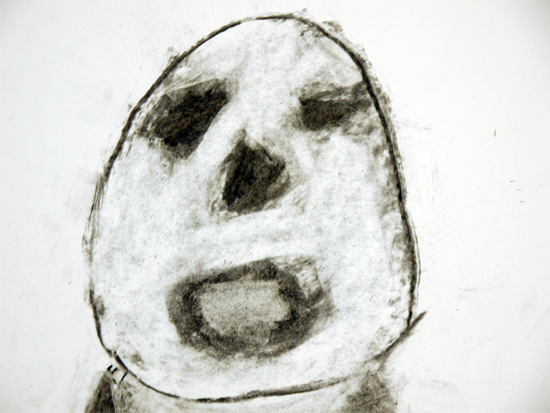 A fun and exciting resource, using the work of illustrator David Tazzyman as inspiration to create a range of self-portraits in different media. The project focuses on capturing facial expressions through cartoon sketches and includes a quick warm-up exercise for children to encourage looking and understanding.
Drawing Faces: Introducing Chalk & Compressed Charcoal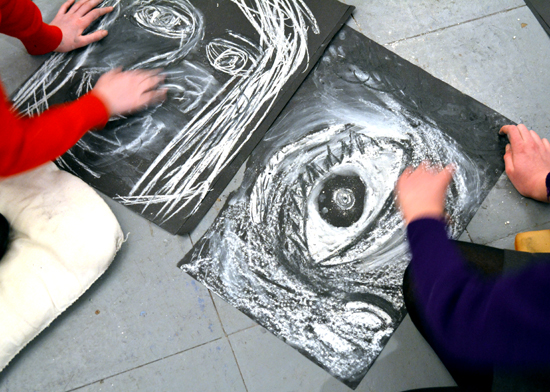 This project is designed to engage teenagers in the process of drawing and to give them tools and confidence to work quickly, experimentally and purposefully. Students can enjoy creating portrait studies of each other in pastels, chalk and compressed charcoal, choosing to draw the whole face or concentrating on their partner's features.
Introduction to Portraits by Hester Berry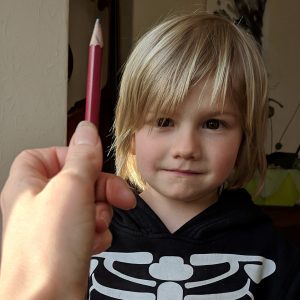 This resource is one of four resources created by painter Hester Berry which aims to introduce some basic drawing and painting concepts to primary-aged children and their teachers.
Spotting Potential and Nurturing a Young Talent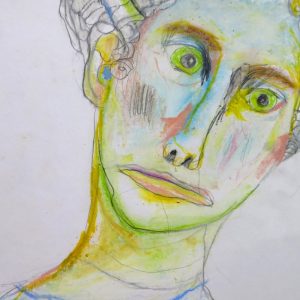 In this resource, Jan Miller discusses the work of a Year Four pupil who approached a class project on drawing Roman portraits in his own unique way.
Inspired by Henri Matisse – Repetitive Life Drawing Exercise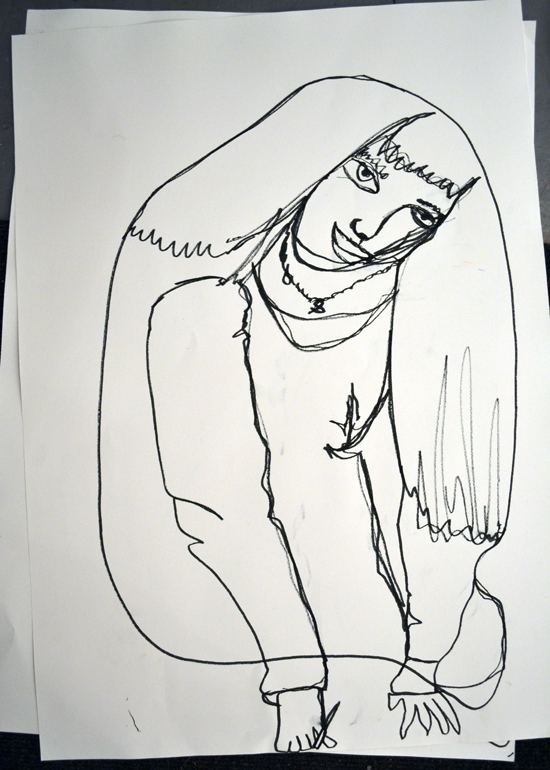 A resource based on the working process of Henri Matisse, who drew the same subject many times. Using a variety of media to create strong, bold lines, students are challenged to make multiple, large scale drawings of each other. By drawing their partner repeatedly, they gain an understanding of the pose and become more familiar with their subject.
Drawing Portraits: Celebrating Class Success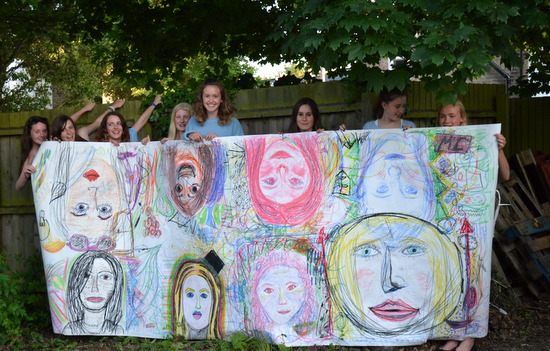 A great project to encourage collaborative working by creating a celebratory group portrait. Teenagers explore drawing portraits of each other in pastel, on a large scale and include marks instead text around the images to describe their classmates.
Using Drawing to Get Closer to 18th Century Portraits at the Fitzwilliam Museum, Cambridge
AccessArt encourages teachers to take a closer look at 18th Century portraits through drawing, and then to use string as a drawing tool to build their own interpretation of the portrait. This is an activity that could be adapted for all ages.
Printmaking and Sculpture
Drypoint Etching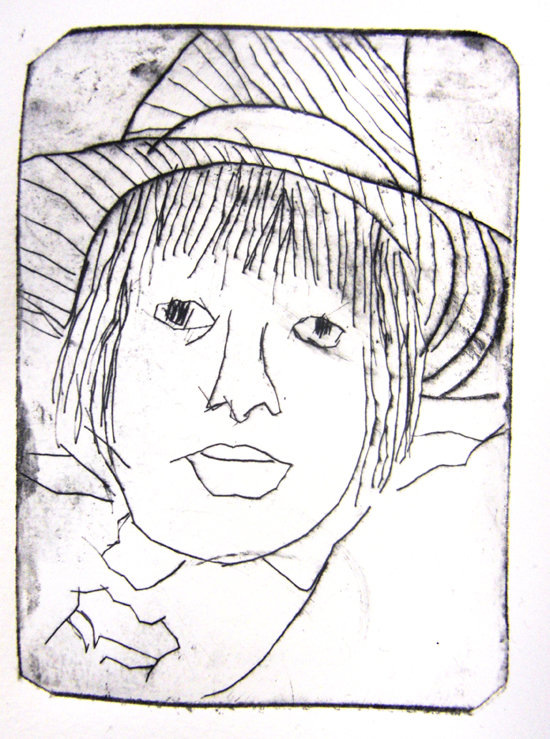 Artist, Maureen Crosby shares a simple and accessible printing process to enable children to make small, etched self-portraits. Exhibiting the prints altogether also creates a wonderful group portrait full of character!
Exploring Portraits with Eleanor Somerset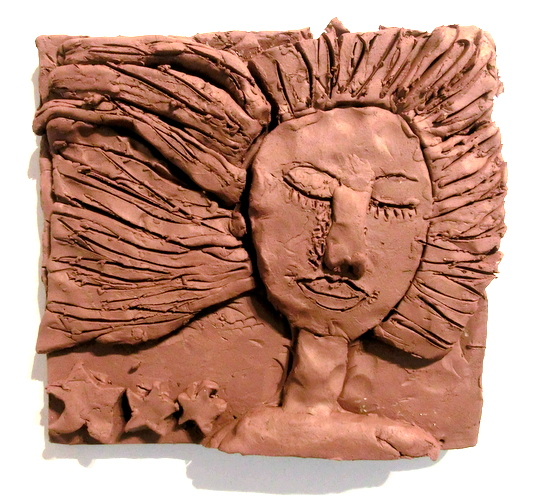 An exciting resource-based workshop that can be implemented over several teaching sessions, to develop teenagers' understanding of portraiture and increase their confidence in their creative skills. Students experiment with media and mark making to develop collaged drawings of themselves in a painterly and sculptural style. These drawings are then used to inspire a relief self-portrait in clay and a lino print portrait.
Making Sculptural Interpretations of 18th Century Portraits at the Fitzwilliam Museum, Cambridge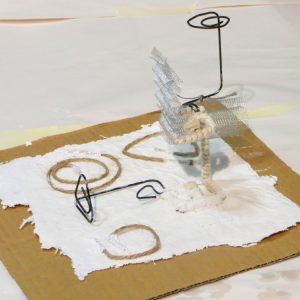 AccessArt leads a workshop in which teachers were presented with a variety of materials and introduced to sculptural processes and ideas on how to make the leap from working in two dimensions to three. This is an activity that could be adapted for all ages and enables the interpretation of paintings with a more physical and material approach, where materials lead the way through playful experimentation to meet challenges. It's not always easy to make something stand up!
Plinth People: Sculptural Self Portraits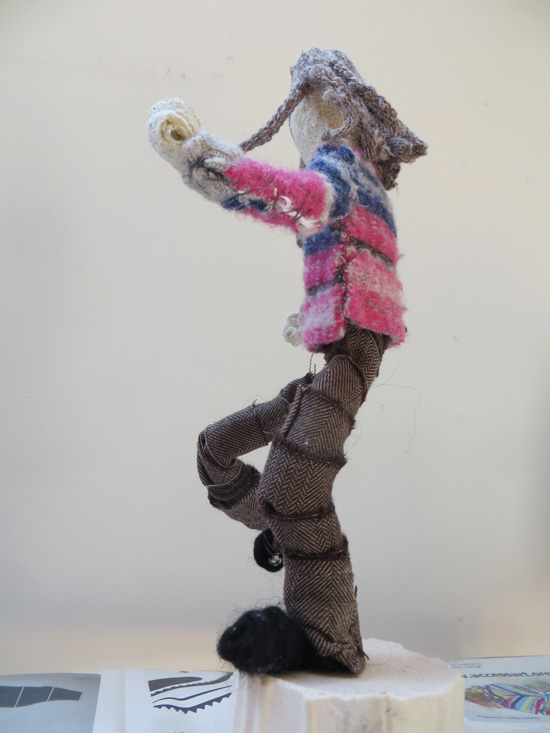 A wonderful resource in which children are encouraged to work freely, beginning with a balanced object based on the figure which they can then manipulate and add to. Using cloth and other soft materials, they create dynamic self- portraits – figures full of life and character.
Photography
Mixed Media Ideas
Self Portraiture Photography by Anna Lynch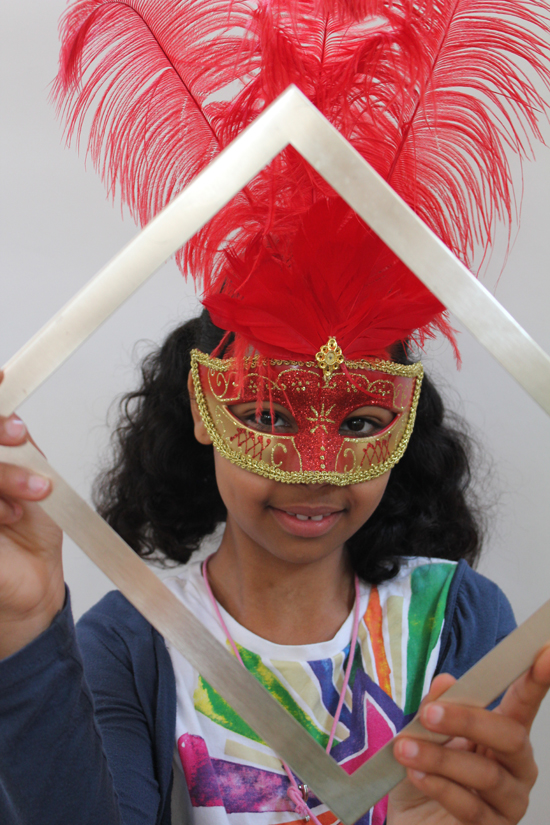 A beautifully illustrated, inspirational resource adaptable for all ages. Students use photography and mixed media to explore self-portraiture, choosing personal possessions and costume to produce not just a likeness but a visual statement about who they are as a person.
Treasure Box by Kelly Richards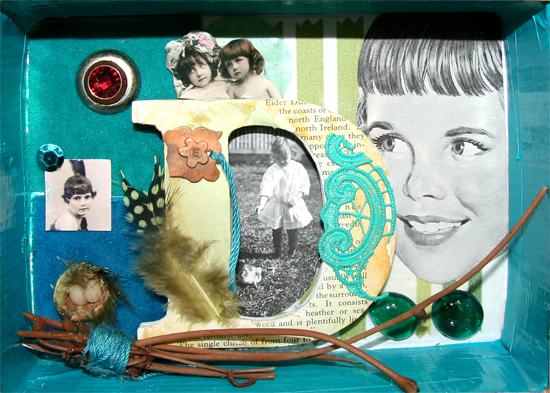 In this resource, teacher and designer Kelly Richards describes how she constructed an autobiographical 3D portrait. This is a fun making project for students, enabling them to explore how they might create an image of themselves using a variety of different objects and materials.
Painting
Watercolour Portrait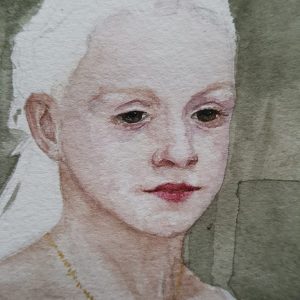 Read an interview with a young artist, aged 12, who worked to build a watercolour painting of her friend.
Self Portrait in Acrylic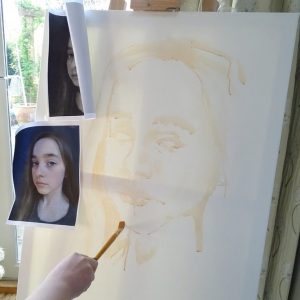 This post shares the process of 11 year old girl as she paints an acrylic self-portrait for a school project inspired by Renaissance art.