Theme:
Structure & Balance, Colour, Shape
Medium:
Drawing, Construction Materials (card, wood, wire, string)
Artist: 
Alexander Calder
In this pathway, suitable for ages 9-11, we explore the work of Alexander Calder. Calder created sculptures and mobiles using solid blocks of colour and simple shapes, exploring the relationships between the objects and lines.
This pathway encourages children to be intellectually curious about sculpture, and to develop their oracy skills. Children then use drawing as a way to deepen their looking, before progressing to explore mark making, colour, line and shape before they finally make their own sculpture. 
This pathway will take approximately half a term, based upon a weekly art lesson. 
If you use this resource in your setting, please tag us on social media: #InspiredBy @accessart (facebook, twitter) @accessart.org.uk (instagram) and share the url. Thank you!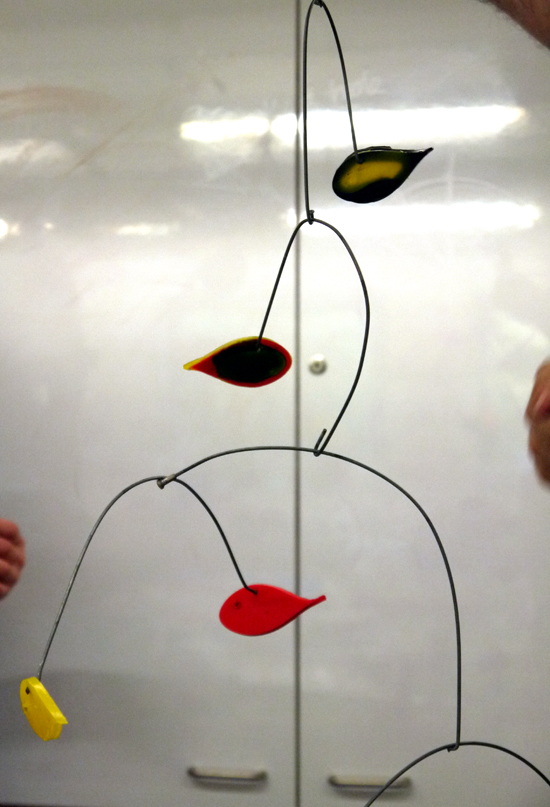 Explore Alexander Calder & Make Mobiles
Familiarise Yourself with Calder's Work

Alexander Calder: Sculpture & Mobiles

Explore these links to help introduce the work of Alexander Calder:

Talk

Enable Children to Be Curious & Articulate

Draw in Sketchbooks

Draw / Paint / Cut

At this point children begin work on their mobiles. 

Make

Reflect & Discuss

Share and Celebrate the Outcomes