Jo Allen

I believe passionately that the process of making and engaging with art enhances lives. In my work as an artist educator I devise and run curriculum-linked art projects for primary schools, and I run after school art classes at a local community centre. I am co-director of Q-Art, a not-for-profit research and publishing organisation concerned with widening access to visual arts education.
---
Rachael Causer
I'm a London-based artist and educator and I work with young children through to adults. My practice includes drawing, textiles, photography, sculpture and printmaking and I'm passionate about art's role in exploring learning and improving wellbeing and self-esteem.
---
Julia Clarke
I have created many arts projects in schools, I use a variety of media in my projects, anything from clay, Wire, Willow, textiles, weaving, Chinese brush painting, papier-maché to printing and plaster. Each project is individually designed and sketchbooks can be included for showing and embedding skills learnt.
---
Sara Dudman
I am a practicing artist and art educator with extensive experience of working with diverse ages and needs within educational, gallery and arts environments. My experience includes advisory, CPD, special needs and target groups and published research into art education.
---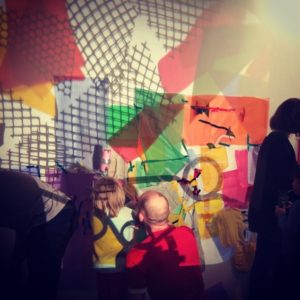 Poppy Green
I am a practicing artist living and working in London.
Play and experimentation underpin my education practice – with the big ones as well as the little! Through my projects and workshops I aim to provide opportunities for my learners to develop characteristics associated with good art-making, such as perseverance and the ability to experiment.
I currently work with a number of schools, organisations and galleries in London, including The Bow Arts Trust, Spotlight and Timothy Taylor Gallery.
---

Ursula Kelly
As an artist educator I work with all age groups from primary school children to elderly people. I am passionate about creative learning and using my skills as an artist to facilitate experimentation and development particularly with vulnerable groups.
---

Add to favorites