What is the AccessArt Bird?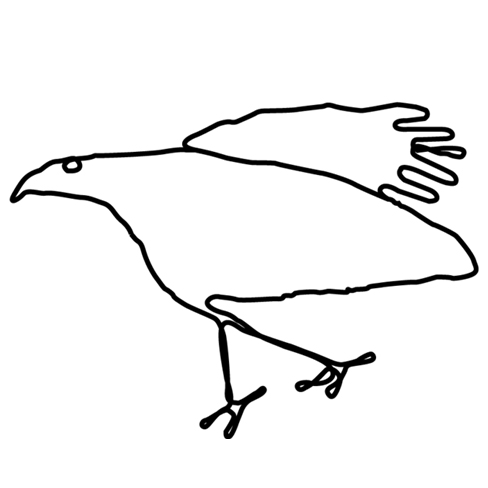 Back in 1990, before AccessArt came into existence, a child in a school in Sheffield made a bird out of wire as part of a sculpture workshop inspired by Egyptian art. The bird was photographed, and years later in 1999 when Sheila and I were looking for a logo for our new organisation, I fished out the photo of the wire bird. Our designer turned the image into a vector and the AccessArt bird was born! 
What Does The AccessArt Bird Stand For?
Since our formation our little bird has flown around the world, carrying the message of AccessArt to audiences of all ages. We believe everyone has the right to be creative, and we can all play our part in enabling creativity in others (and ourselves). AccessArt aims to inspire and enable high quality, open-ended, creative exploration for all. 
AccessArt is a UK Charity and thanks to income from memberships we are proud to be a self-sustaining arts organisation. We pay all contributors for their contribution to the AccessArt pot of resources which benefit the whole community. 
How Can You Help Fly The AccessArt Bird?
Please help us share our message. You can do this simply and easily by:
Acknowledging AccessArt whenever you use our resources within your school, arts organisation or wider community. You can download the bird and our logo here.

Please link to the specific resource which inspired your activity where possible.

Please share work produced as a result of our resources using the following hashtags:

Facebook and Twitter: @accessart #accessart

Instagram: @accessart.org.uk #accessart
By helping us fly the AccessArt bird and share our message, we ensure that we can continue to generate income from memberships to pay our contributors, and keep AccessArt thriving for the benefit of all. Thank you
Add to favorites