Add to favorites
In Conversation with Alice Kettle
Talk for Older Teenagers, Teachers and Parents
Saturday 22nd May 2-3pm GMT
Free
Book Your Place
Age range: 16+
AccessArt is pleased to invite parents, teachers and older teenagers to a conversation with textile artist Alice Kettle. Discover what kinds of things inspire Alice, and which processes she uses to transform her imagery from drawing to textiles. Alice will also talk about the importance of using our voice as an artist, and our materials as our medium, to comment upon society and inspire change. 
The talk is open to all from ages 16 upwards, and is suited for those studying GCSE art in Yr 11 and for A level students and beyond.
Alice will be answering questions during the second half of the talk, and we invite questions in advance to info@accessart.org.uk.
The session will not be recorded. 
Bio
Alice Kettle is a contemporary textile artist, writer and lecturer who has recently moved to Somerset.
Her works use thread as a drawing tool and as a means to narrate contemporary events. More recently she has used thread and stitch and also to in participatory collaborative projects.
Her show Thread Bearing Witness at the Whitworth, Manchester 2018-19 engaged with refugee issues and migration. Kettle is currently Professor of Textile Arts at Manchester School of Art, Manchester Metropolitan University. She is also Visiting Professor at the University of Winchester.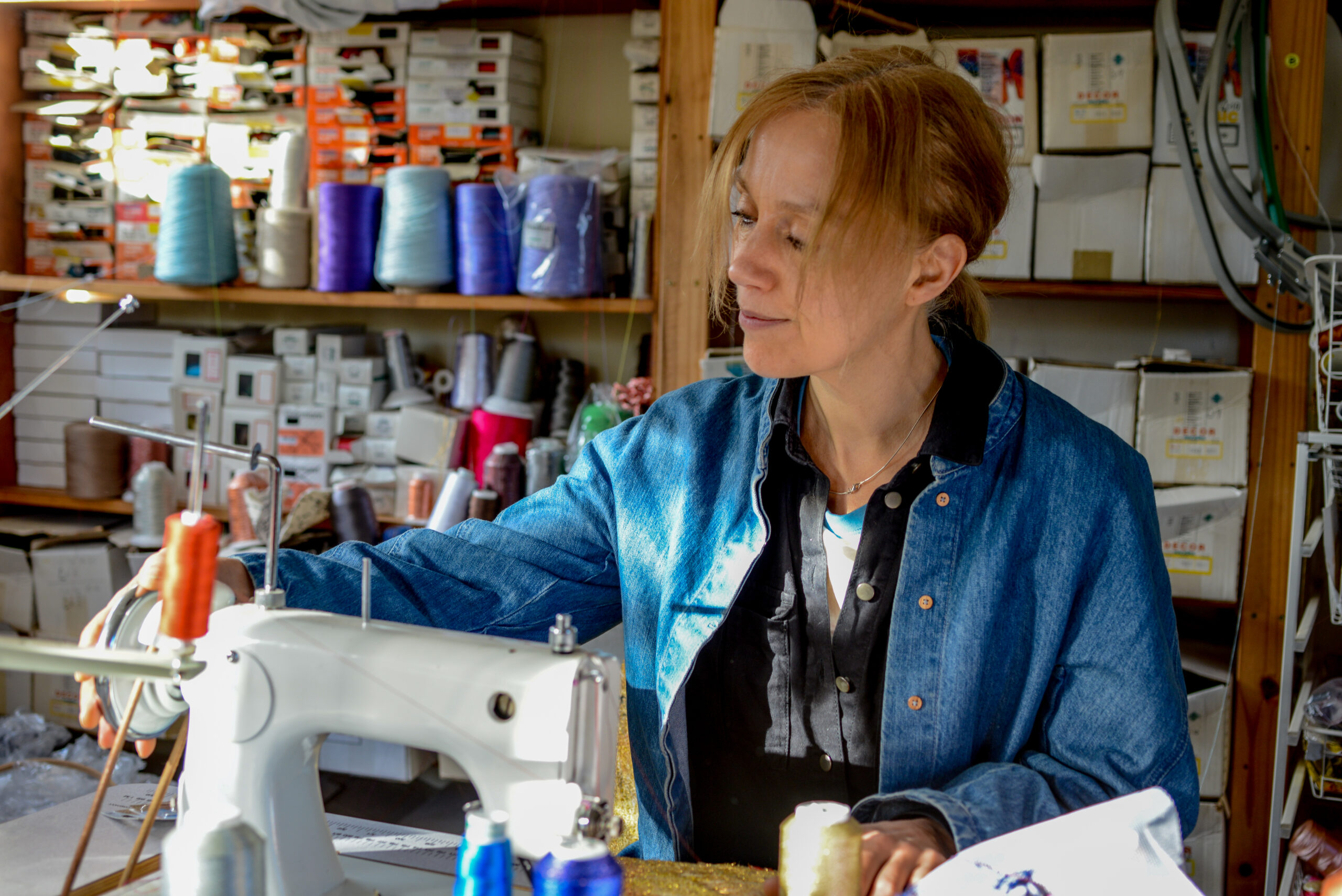 Alice's work is represented in various international public collections including the Whitworth, Manchester, the Crafts Council and the Hanshan ArtMuseum, Suzhou, China. She has co-authored, Machine Stitch Perspectives (2010), Hand Stitch Perspectives (2012), Collaboration through Craft (2013), The Erotic Cloth (2018) and Making Stories Ibook (2013).