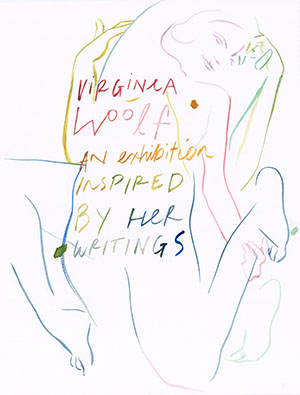 Join us for a unique opportunity to take part in a teacher enrichment session in response to an exhibition of artworks by woman artists who have been inspired by the writings of Virginia Woolf. The exhibition, organised by Tate St Ives in association with The Fitzwilliam Musuem and Pallant House, Chichester, includes work by Vanessa Bell, Barbara Hepworth, Gwen John, Winifred Nicholson, Dora Carrington and Louise Bourgeois and the work of contemporary artists such as Carol Bove and Penny Slinger.
The session will be led Kate Noble from the Fitzwilliam Education team and Sheila Ceccarelli & Paula Briggs, co-founders of AccessArt.
Where: The Fitzwilliam Museum teaching studio and gallery (map)
On: Wednesday 7th November and repeated on Saturday 10th November 2018
From: 2pm until 5pm
Cost: £10
To Book: Please call 01223 332904 or email education@fitzmuseum.cam.ac.uk.
The session will start with a guided tour of the exhibition Virginia Woolf: An exhibition inspired by her writings, accompanied by hands-on sketchbook and drawing exercises in the gallery inspired by the work of 20th century and contemporary woman artists.
This will be followed by a creative session in the studio, looking at how we might use expressive mark making and asemic writing (invented text), to explore our own creativity and express ourselves using fine art processes.

Add to favorites