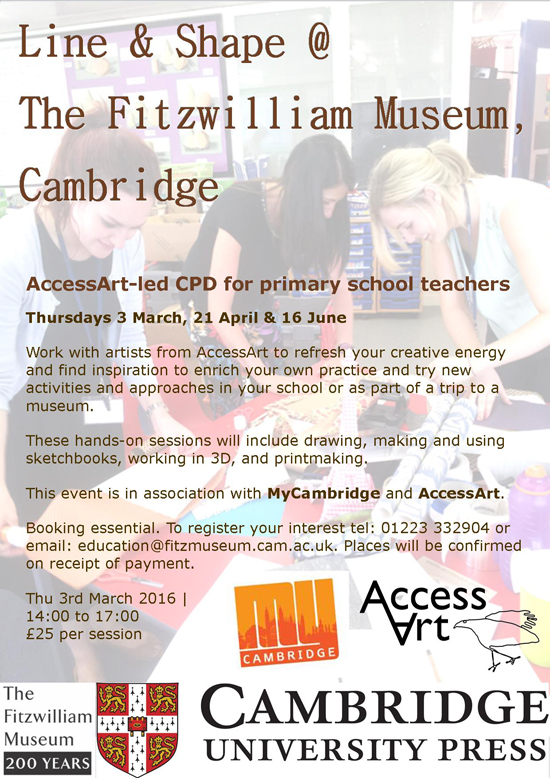 Booking essential. To register your interest
tel: 01223 332904 or
email: [email protected]. Places will be confirmed on receipt of payment.
Thu 3rd March 2016 | 21 April | 16 June
14:00 to 17:00
£25 per session
---
AccessArt-led CPD for primary school teachers
Thursdays 3 March, 21 April & 16 June
Work with artists from AccessArt to refresh your creative energy and find inspiration to enrich your own practice and try new
activities and approaches in your school or as part of a trip to a
museum.
These hands-on sessions will include drawing, making and using sketchbooks, working in 3D, and printmaking.
This event is in association with MyCambridge and AccessArt.
http://www.fitzmuseum.cam.ac.uk

Add to favorites