National Curriculum Design
This page contains resources and guidance to help teachers develop National Curriculum Design lessons in primary schools.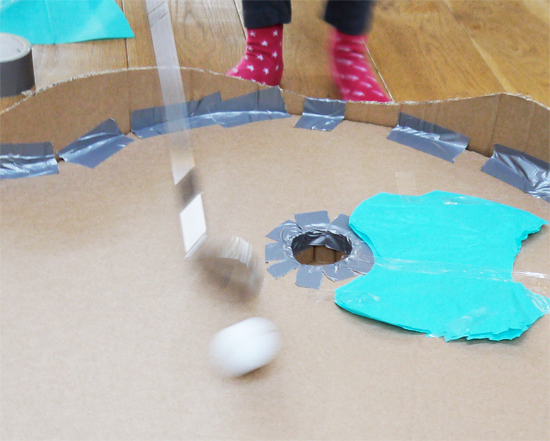 AccessArt advocates:
Design through Making. Many schools teach children to work on paper to "design" a building, a textile, a model etc, without children having any kind of understanding of the properties and abilities of the materials they might use, or experience of manipulating these materials. This results in a kind of "fictitious" design, which reflects little understanding of the design process. Instead we advocate Design through Making - a simple process much more akin to the way creative adults work, in which children work with materials and techniques from the outset to create a design. Pupils directly experience how a material stands, how materials can be fastened, how they look, all of which inform the design process. All the resource below promote a Design through Making approach. See all our Design through Making resources here.
Sketchbooks as a Creative Tool. Instead of designing on paper, schools should consider how they can embed sketchbooks in all creative processes. The sketchbooks should be owned by the pupils, and should be at the centre of the pupils' creativity. Sketchbooks can be used to gather, collect, experiment and reflect. Teachers should not be afraid if sketchbooks seem chaotic - adult sketchbooks are often chaotic - they are a place to put unresolved ideas into the world, which can be assimiliated later. Sketchbooks are rarely linear. See also Sketchbooks for Design or Thinking and explore all our sketchbook resources here.
Schools should work to provide access to adequate tools and materials. In our experience many pupils would benefit from time invested in practising using tools, including scissors, glue guns, pliers, saws, hammers etc. See also Using Tools resources.
That schools make links with design organisations such as:
The Design Museum (http://designmuseum.org), to make full use of their educational offer to discover the work of contemporary designers.
The Design Council (http://designcouncil.org.uk) to explore their resources and knowledge base.
The V&A (http://www.vam.ac.uk) to explore work of designers and makers over the last few hundred years, including textiles, glassware, ceramics etc.
Local museums and galleries.
Back to Curriculum Planning for Art
The resources below are accessible to AccessArt members. Please consider joining AccessArt (£42 for a single user, £96 for a multiuser membership. AccessArt is a UK Charity and all membership fees are used to develop further resources.
The new National Curriculum for Art & Design (Primary) (September 2014) states that:
Pupils in Key Stage 1 should be taught: "to use a range of materials creatively to design and make products."
Pupils in Key Stage 2 should be taught: "to develop their techniques." and be taught about "great designers".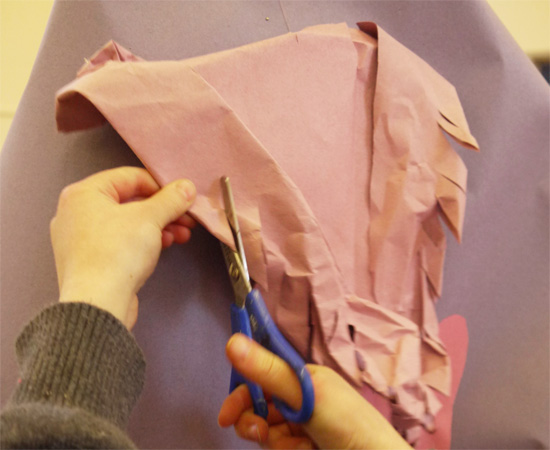 Construction based workshop in which children learn to manipulate paper into 3-d forms to create a costume.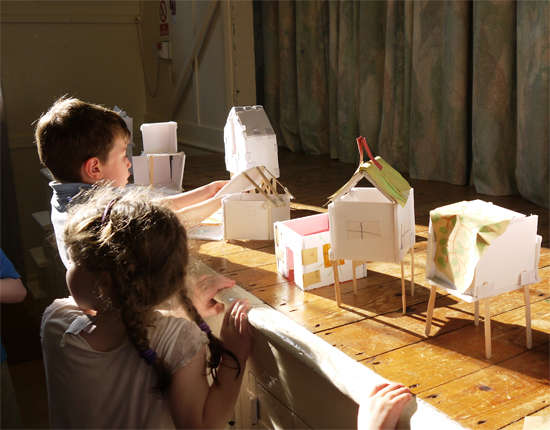 Construction based project to explore architecture and notions of inside and outside. Encourages manipulation of materials and mixed media.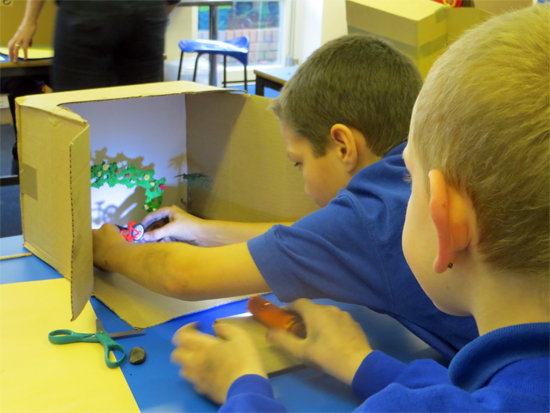 Session in which children explored drawing, light and props to experience creating mood and drama, before going on to use words to inspire set design.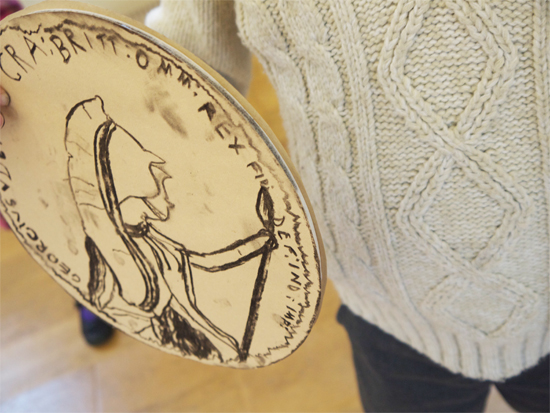 Drawing and construction to design coins.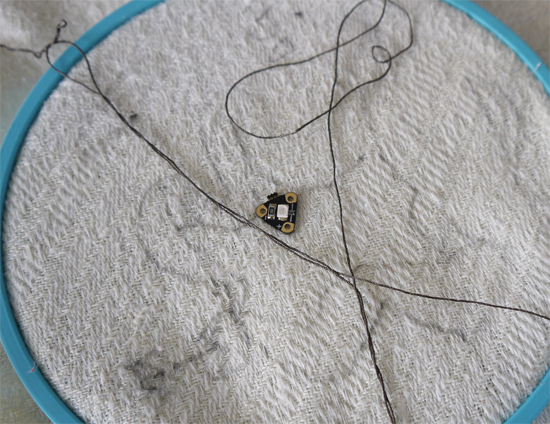 Using conductive thread and LED's to design a sewn circuit board.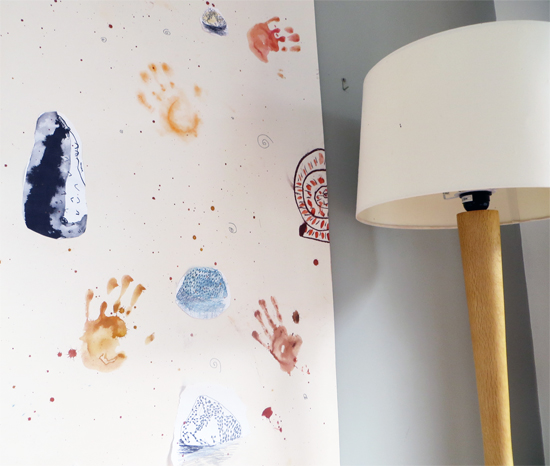 Using drawings and photocopies of drawings to design wallpaper inspired by natural forms. Gives children the opportunity to expore different drawing materials and the marks they make, explore pattern, and scale.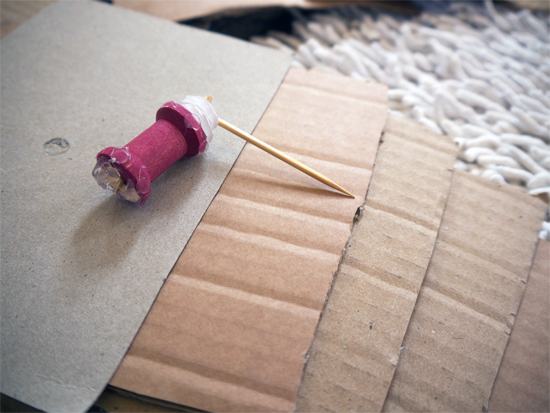 Construction based project to make a cotton reel motor and design a track which it can navigate.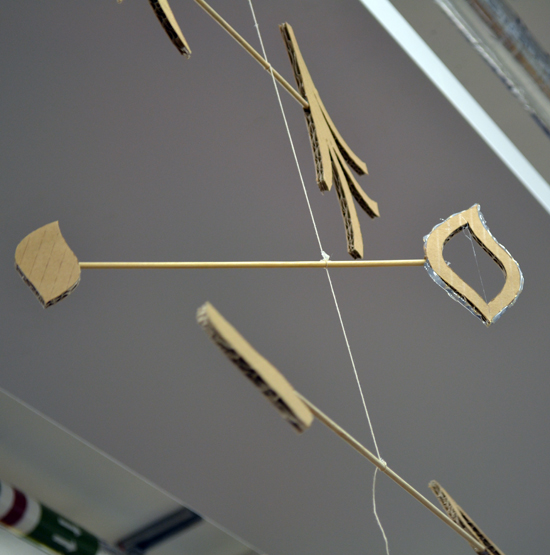 Using corrugated cardboard and dowell to create mobiles which balance and move.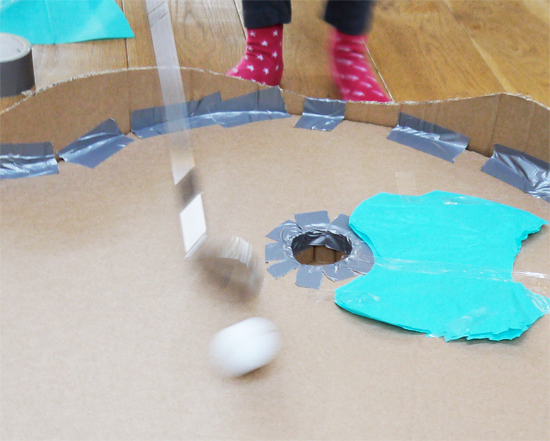 Series of resources to describe a project for pupils in which they design a game which others can play. Construction based mixed media project, encourages children to work on a larger scale, explore testing their design, and selling the idea to others.
AccessArt Resources to Support Design
AccessArt is an evolving collection of resources and further resources are being added over time. Please register with AccessArt to receive updates.