AccessArt is compiling visual lists of artists, designer and makers who schools might like to use as sources of inspiration in the classroom. Explore these printmakers who are inspired by landscapes. Continue your exploration by using AccessArt resources to get your class to make their own work #InsipedBy artists.
These resources will inspire upper Key Stage 2 children (ages 7 and 11) and Key Stage 3 children (ages 11 to 14) to think about printmaking. 



Andy Lovell is an illustrator and printmaker. Andy begins with a drawing to catch the essence of his setting and then translates the drawing to print using monotype and screen-print.
Andy captures a real sense of place through his prints with his gestural and graphic work.
Watch Andy's Work Take Form
See the process behind Andy Lovell's monotypes, from a gestural sketch to a final monotype.
Hester Cox is a printmaker who finds inspiration in her surroundings.
"Whilst an idea may be sparked by the written word, it is the physical experience of a place that inspires a new piece of work." 
Before you start use our pdf to find out about the different printing methods and pick one that works for you.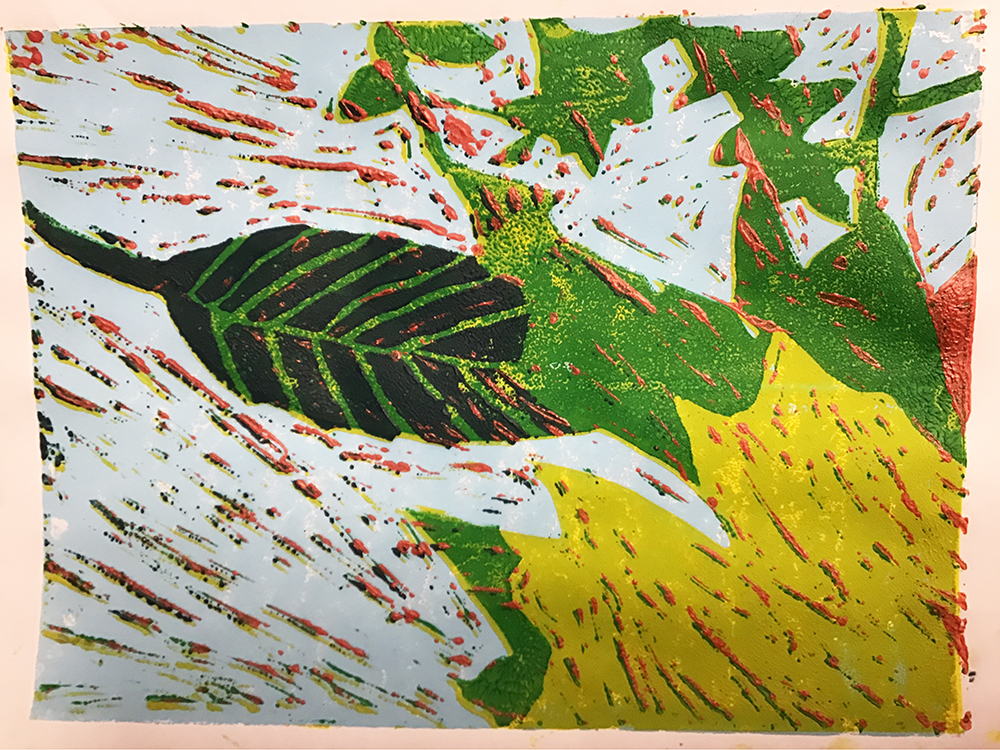 Use and adapt Joy Johnston comprehensive Lino printing project inspired by printmaker Mark Hearld-  already tried and tested in the classroom!
Start with this simple activity to introduce your students to printmaking- with guaranteed beautiful results. Continue your exploration by using leaves to create textured monotypes in this AccessArt resource. 
Or create drawings of the landscape around your inspired by this resource. For older students scaffold this activity with our resource by Suzie Mackenzie, to create collagraphs inspired by your drawings. For your younger students you may want to scaffold with this collagraph resource.