1. Register to take part here. You must be a full AccessArt member to register.
2. You will then receive an email containing a link. Follow the link to download your printable postcard.
3. Print out enough postcards for your participants to have 2 cards each.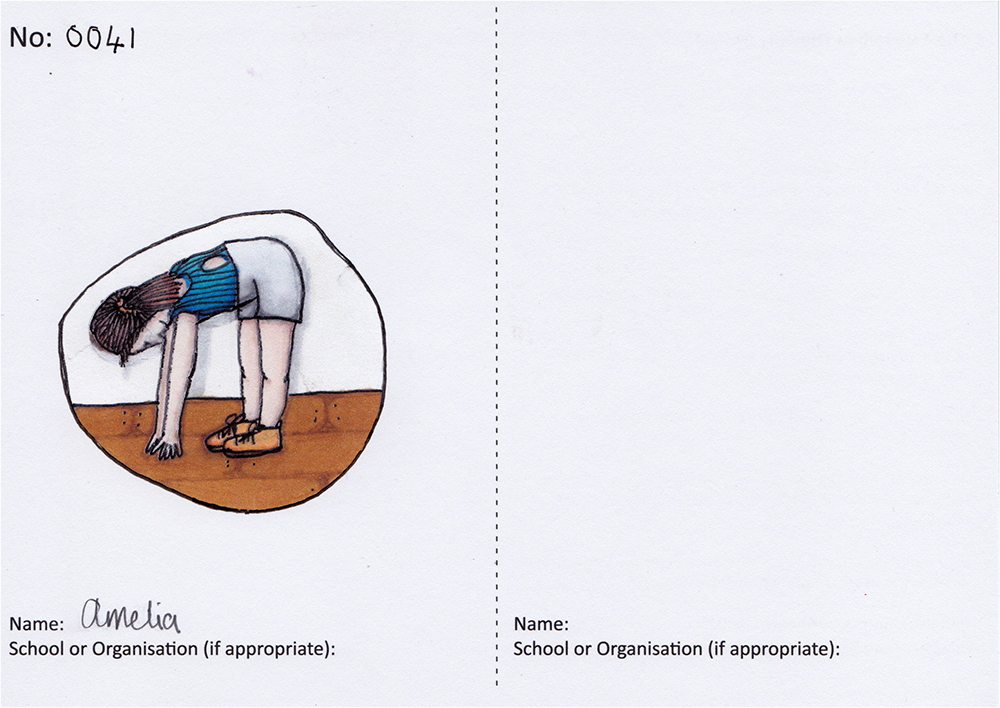 4. Give each participant a card. Invite them to make a drawing in one half of the postcard. You might like to inspire participants by saying:
"You can draw, paint, make a print, or make a collage on your card. Your drawing can be on either the left hand or right hand side."
"Your image can be inspired by anything: a hobby, a landscape, a still life, a person, food, the natural world… As you make the image, and when it is finished, try to ask yourself what it is you are trying to convey through your drawing."
"You can include text if you like, either in a visual way, or as a small note or title (but remember to stick to your half!)"
"Be brave and take risks! You can always make your drawing on a piece of paper or card and stick it on the postcard if you prefer. And if you really feel you have made a mistake, you can stick another drawing over the top."
---
5. Swap postcards with another participant. Enable the second drawing as follows:
"When you receive your postcard take the time to have a good look at the drawing on the card. Ask yourself some questions about the artwork:

What medium did they use?
What do I think the person who made the image was thinking or feeling?"

"Now think about how the artwork makes you feel. How will you make a drawing in response to the first drawing?"
"Again, you can draw, paint, print or collage. Even though you are making a drawing in response to some one else's drawing, you can still make your drawing your own."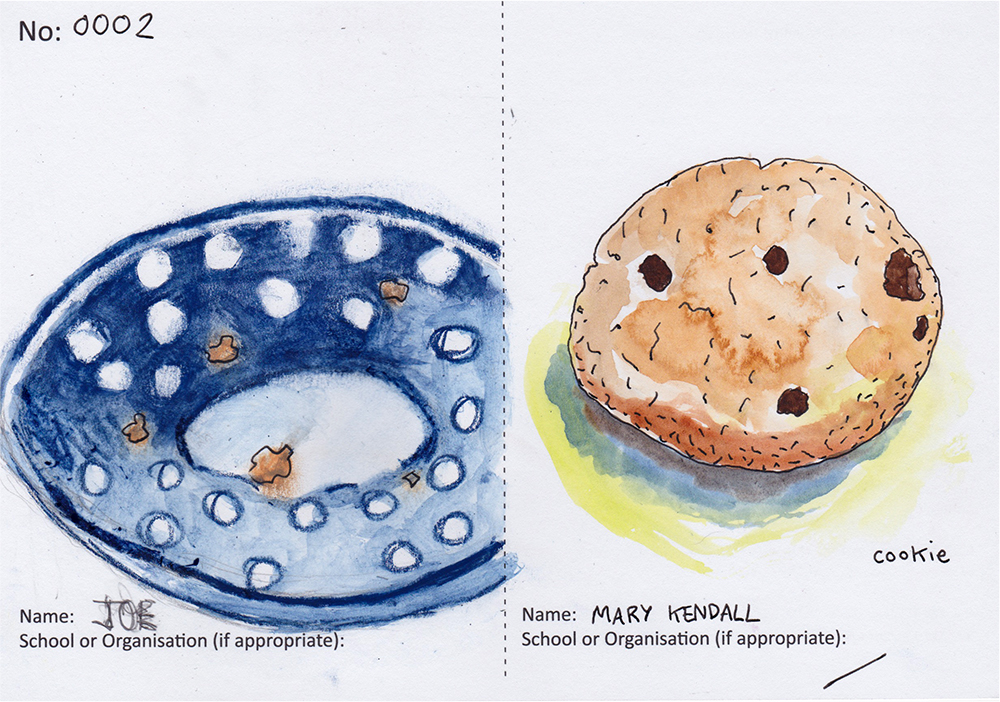 Special notes for teachers
Many thanks for considering taking part in this project – we really appreciate the effort teachers make to enable creativity in children.
We want every pupil, whatever their age, to feel very proud of their postcard and inspired to continue to draw after the project is over.
In our experience, the best creative outcomes are achieved when a teacher gives a focus to a drawing project. Obviously this needs to be loose enough that children can interprete it in their own way and can then create an artwork which is personal to them. But this needs to be balanced with some creative imput, so rather than for example give the postcards to the children with a box of coloured pencils and say "make your drawing!", think about trying one of the following approaches:
Consider trying a warm-up drawing exercise before the children make their drawings on the postcards. Warm-up exercises can help focus minds, open up minds and enable an exploration of media. As explained here, knowing why you are asking the pupils to do the drawing warm up excerise can help teachers focus too.
Encourage the children to take creative risks and help them understand why taking risks when making artwork is OK!
Be inspired by these resources which focus on observational drawing skills and explore these resources which look at developing sketchbook skills.
Think about what you might do with the postcards afterwards to celebrate project outcomes:

Create an exhibition in the school, other schools in your cluster or even in the wider community.
Upload images to social media using the tag @accessart so we can help you share.
Use a hole punch and string to make class "sketchbooks" from the postcards.
Launch a "postcard sale" whereby friends and family buy the postcards and the funds are used to buy art materials for your school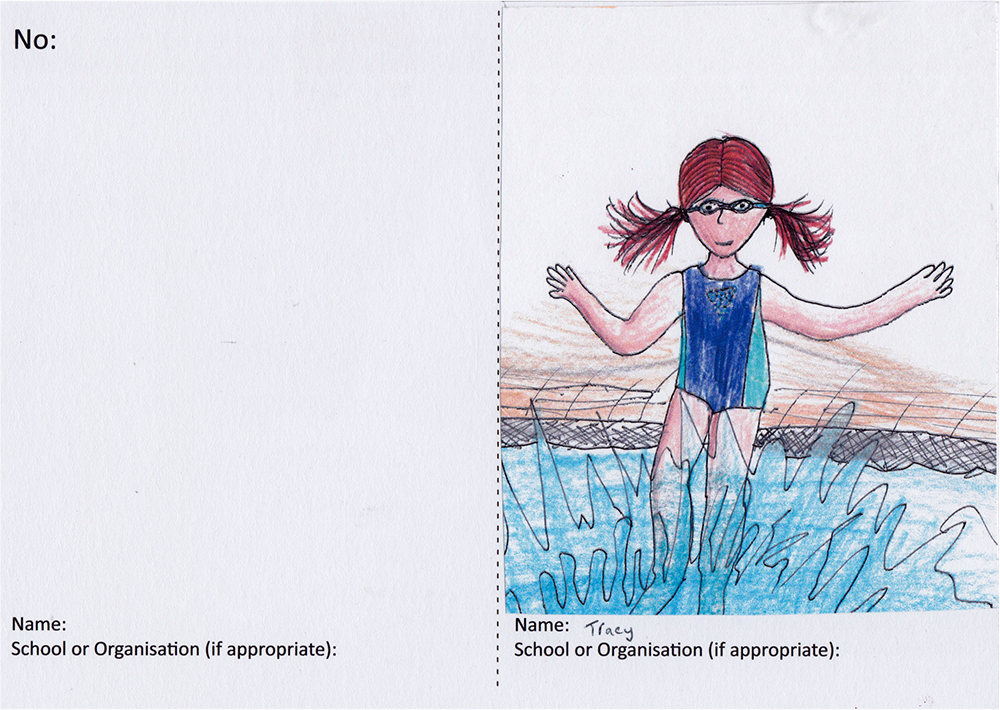 UK Charity AccessArt welcomes artists, educators, teachers and parents both in the UK and overseas.
We believe everyone has the right to be creative and by working together and sharing ideas we can enable everyone to reach their creative potential.
Join AccessArt from only £3.50 per month and enjoy the wonderful benefits described below wherever you live
Join Us!
Add to favorites