If you would like to start your own Brilliant Makers Club, find our more here.
Please note: AccessArt does not endorse any of the clubs below. If you have sent information relating to your club but it does not appear below please bear with us; we will upload the info soon.
---
UK: England
Eastern
Brilliant Makers at Jeavons Wood Primary School, Cambridgeshire.

Led by Paula Briggs from AccessArt, this is an invitation-only club designed to provide opportunities for children who would benefit from more hands-on making. It runs every Thursday during term time for children in Years 4 and 5. The sessions are documented for the benefit of others.
---
Eastern
Brilliant Makers Club at Gable Hall
Our Brilliant Makers Club runs every Thursday for an hour after school for all students in year 7, 8 and 9 that love making. It is an excellent opportunity to work with and make friends with other Brilliant Makers and to: share ideas, explore techniques, gain experiences, discover new media and to expand your inspiration and creativity. At Gable Hall we pride ourselves on our diverse curriculum and the excellent facilities and teachers we have in the Art Department, at GCSE and A level students can select Fine Art, Textiles and Photography. Through the Brilliant Makers Club you will get the chance to develop your work and ideas further and to explore additional techniques such as the potters wheels, tie dye, etching, digital art and larger sculptural work. Our Brilliant Makers Club has already had an excellent start, in the picture you will see our drawings with wire from the second week. We used pliers and jewellery making tools to bend and twist the wire into drawings of fish. Can't wait for next week and to see what you do next!
Closed Group – only for year 7-9 at Gable Hall School, but any students from these years are invited to attend.
http://www.tscst.co.uk/Gable-Hall
---
Eastern
A Brilliant MakersClub at Blyburgate Hall in Beccles, Suffolk

Open to anyone interested in making in a group environment. People can either join in with the current group project, first project will be to create stitched houses for the May AccessArt Village, or bring along craft projects they are working on, to share expertise and ideas.
Every Thursday night 6.30 – 9.30pm, call Sarah to check availability on 07718 390108.
Blyburgate Hall, Beccles, Suffolk, NR34 9TF
---
London
Brilliant Makers at Grazebrook School
I run an illustration and design studio called thisisrude.com and I'd like to start a Brilliant Makers Club for years 4,5, and 6 at Grazebrook School. The lessons are only 1 hour long and resources are scarce so I'll need to be clever with what to teach within these restraints!
http://grazebrook.hackney.sch.uk
---
London
Brilliant Makers at Art Smart Workshops
I am an art teacher in a Southwood Primary School in Dagenham, where I teach 3 days a week. On the other days I run workshops in different schools and community centres, mainly in North and East London but also further afield in Essex. I currently run 2 weekly after-school clubs at Henry Maynard Primary School – Key Stage 1 on a Thursday and Lower Key Stage 2 on a Friday. We have experimented with a range of media, including printmaking, wax resist, watercolour, charcoal, collage and clay.
http://www.henrymaynardprimary.co.uk
---
London
Brilliant Makers club at Berger Primary School with Thanks Kaylene Alder
I am the Art Teacher at Berger Primary School (Hackney, London) and I will be running an after school art club for a few children in years 3-6.
---
South East
The Art Cabin Brilliant Makers Club, Hertfordshire
Hi, I'm Sharon Gale and I've been running the Art Cabin since 2009. I'm thrilled to say that I'm going to be championing the Brilliant Makers Club here in Hertfordshire. My Brilliant Makers Club is aimed at primary school aged children and will be an after-school club. I am very fortunate to have a dedicated art studio space within my local village school where I am currently an artist in residence. The art studio is in the heart of the school and very visible to children, teachers and visitors. There are lots of materials and media on shelves waiting to be used in exciting projects.
As you can imagine there are lots of inquisitive minds wanting to know what you are making when you are surrounded by glue, paint and construction materials. Setting up a Brilliant Makers Club will help me to keep in mind that open-ended art is an important part of the creative process. Learning to experiment, investigate, take risks and problem solve should sit alongside technique.
In my Brilliant Makers Club I will cover lots of different areas of interest, from puppet making to clay sculptures to animation (maybe all three together). I plan to include 2D work as well, where children can have fun and feel confident in mark-making and observational drawing, perhaps incorporating collage.
I know that my Brilliant Makers Club will be well received because children and parents are very enthusiastic about my plans for the club, I've even been approached about doing a club for grown-ups!
My Brilliant Makers Club is presently only open to children who attend the school in which the art studio is based, but I may set up another next year which will be open to all (watch this space).
https://artcabin.wordpress.com/
---
South East
Brilliant Makers Club at Brentwood Road Gallery, Essex
Brentwood Road Gallery based on the grounds of Frances Bardsley Academy for girls is now running art clubs every Wednesday and Friday lunch times for years 7 &8. FBA recognises the importance of Art and Culture for the young developing mind.
Our Brilliant Makers Club will give pupils the opportunity of making work in response to a varied and exciting programme of exhibitions shown at the gallery. The club will also take advantage of the many seasonal and cultural events that occur throughout the year.
Here at Brentwood Road Gallery we strive to bring a high standard of art into the heart of education. We want our pupils to aspire to be the best they can be, to develop strong problem solving abilities and good intuition. We believe that through art and the process of making, children will be better equip to understand themselves and the world around them. Pupils are encouraged to be creative, using traditional and experimental drawing and painting methods, mixed media, collage and printmaking.
We hope that our Brilliant Makers Club will not only be a place for pupils to develop their practical art skills but also provide a platform for them to build friendships and common bonds with their peers.
http://www.fbaok.co.uk/brentwood-road-gallery/welcome
---
South East
Brilliant Makers at Out of Bounds
Out of Bounds is an artist studio specialising in printmaking and artist's books.
The studio offers classes to adults exploring artist's books, printmaking for beginners, rubber stamp carving and block printing on fabric and paper.
Louise Best can host groups of 6-8 children and will arrange bespoke sessions according to your group's age brackets and needs.
Louise has worked in creative education for many years and is hoping to be able to set up Brilliant Maker's Clubs that specialise in animation and filmmaking as well as printmaking and book making. Out of Bounds plans to set up some holiday clubs and activities for Summer 2017. If you have any interest or enquiries please contact Louise 07986221650
To see some of the current classes and to keep an eye out for future Brilliant Maker's Club activities, sign up for our newsletter at www.outofbounds.org.uk
Louise Best
07986221650
---
South East
Young Voices Brilliant Makers Club
Young Voices Brilliant Makers Club aims to engage children and young people in the arts, learn new skills and work collaboratively. The group is run by Nova Marshall, an artist-in-residence working in Newington, Ramsgate.
There will be a wide range of arts and crafts-based activities available for participants to enjoy. Each month we will invite various artists and makers to come in and share their skills with children and young people. As the club grows and participants grow in confidence, they will decide which artists to invite each month, putting the participants at the heart of creative decision-making. The club is a place to create, get excited about making and have fun! Newington has an annual community arts festival, Best Fest, and as the group becomes established, together with this newly formed army of young creatives, we will think and discuss how we can contribute to the festival.
In addition, a number of young people have volunteered to help Nova run the club each month to gain insight and practical hands-on experience facilitating creative workshops and supporting children and other young people.
Collaboration is at the heart of what we do!
The club runs from Newington Community Centre, Ramsgate. The club is open to children and young people from Newington and Ramsgate, age 8+ (children aged 8-10 need to be accompanied by an adult).
For more information, contact:
Nova Marshall
www.facebook.com/youngvoicesbrilliantmakersclub
---
South East
Brilliant Makers at the Young Creatives
I am Stefi, I teach DT in an independent school, but on Saturdays I run an art club for local kids and teens at Rowledge Village Hall. It has been running for three years and many have attended for the duration. We have entered and won prizes in local art competitions, and are always on the lookout for more, including the online courses offered by AccessArt. To become a member of the Brilliant Makers Club would be inspirational for us, creatively and progressively.
---
South East
Brilliant Makers at Arts and Murals
Art & Murals by Donna Mcghie offer Powertex fabric sculpting workshops that are accessible to all ages and abilities. Powertex is growing in popularity and can often be seen being demonstrated on Hochanda TV.
Donna is a level 3 qualified Powertex tutor, and has named her workshops Art for a Heart workshops, because a percentage of the fee for each workshop goes straight to the Papworth Hospital Charity.
New workshop dates for 2017 will be posted on www.artandmurals.co.uk. Workshops cost from £15 per person, depending on the size of the project we will be working on. Powetex sculptures are long lasting, and weather resistant.
Children under 8 years must be accompanied by an adult (adults are very welcome to join in the fun!!)
---
South East
Brilliant Makers club at St Anthony's School in Margate
"I am starting an after school club for the pupils at our school, to give them some extra time to create and introduce them to new materials and techniques.
I also hope to improve their communication and social skills and follow their interests." Shelley Rowe, Art teacher
http://www.st-anthonys.kent.sch.uk/
---
South West
Brilliant Makers at St Andrew's School Pangbourne
The club will be a relaunch of a club for Gifted, Talented, and Enthusiastic Artists. It will run once a week and will replace Portfolio Group which was designed to prepare pupils for scholarship Art at their chosen senior school. Now there will be more emphasis on fun and creativity and open ended learning. My aim in connecting with this new network is to re-invigorate the subject and generate more interest amongst older pupils. I hope to include guest sessions where artists in the community can come in and run an occasional activity too.
---
South West
Pennard Accoustic Cafe & Brilliant Makers Club
Ann Diment's new exciting initiative is are rolling out from Sunday 20th November in West Pennard Village Hall 2-4 pm.
There will be a PA and even some instruments on hand. We have a guest performer & Q & A session with Fiddle supremo, ex Albion Band member, Ashley Reed.
Musicians, poets, spoken word all welcome – there are 6 x 10 minute open mic slots up for grab. First come first served on the day – sign up from 1:45.
This is a family event & there will be refreshments available. We are also running a craft area open to all. Please come along, get involved & support this exciting new venture. Entry £2 for adults.
https://www.facebook.com/groups/221177984898954/
---
South West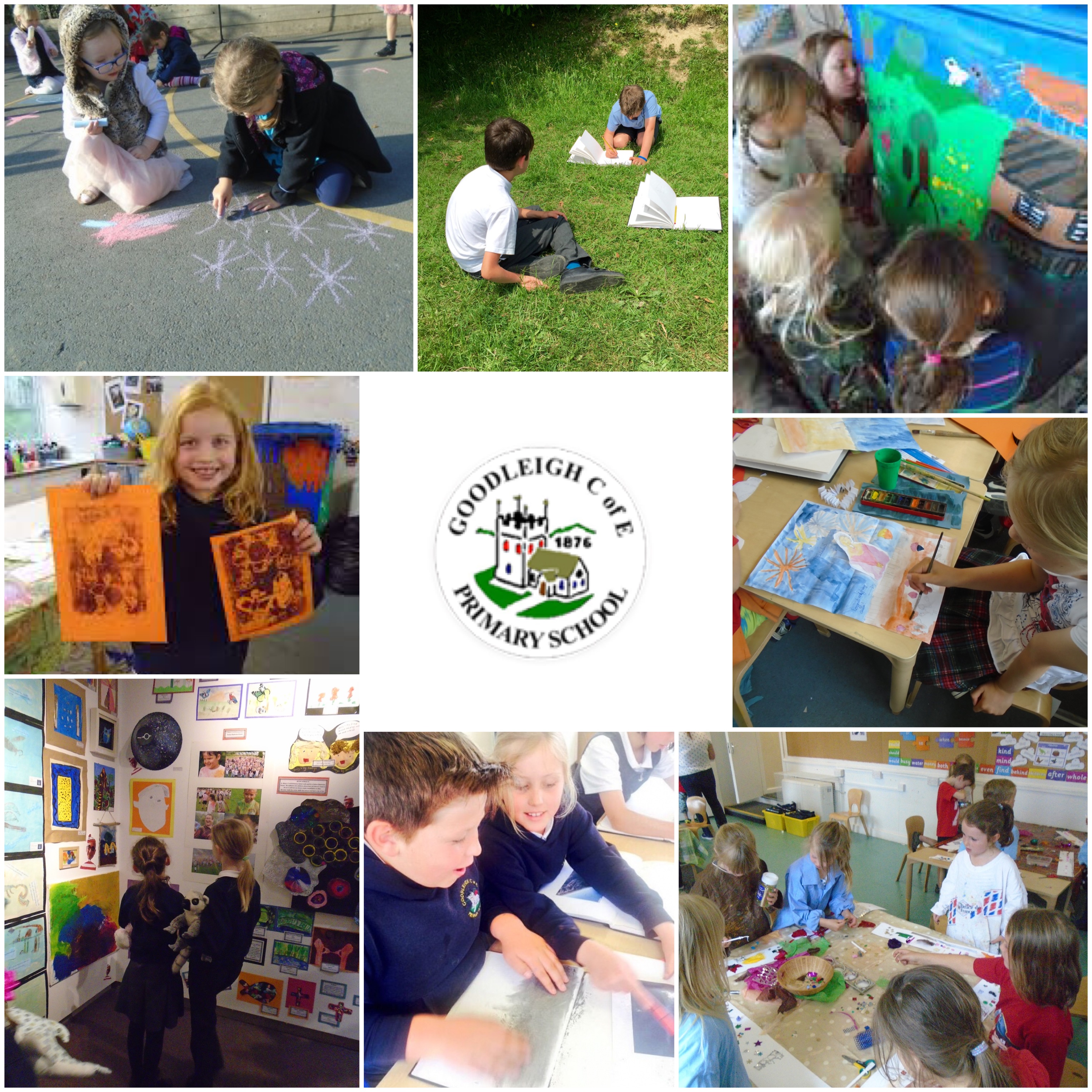 Goodleigh Brilliant Makers Art Club
Goodleigh C of E Primary School love the arts and thrive to create an exciting, enriched curriculum! We currently have an after school art club which has become an AccessArt Brilliant Makers club. We enjoy AccessArt activities and want to continue to take part in exciting projects in the future.
As a school, we promote a love of learning and value the arts. We would like to take part in inventive and exciting projects, exploring different mediums and progressive skills. We have explored drawing, clay, felt making, local competition projects and many more.
The club will be a closed club for KS 1 and 2 pupils from the school.
---
South West
Chandos Atelier Brilliant Makers Club in Bristol
Art and craft classes for children – guided exploration with a professional maker.
We focus on the process and try to discover a new material or method every week. Wonderfully creative, exploratory classes & clubs for ages 4-7, 8-12 & teens.
www.chandosatelier.co.uk
[email protected]

---
South
Brilliant Makers at The Home Ed Art Group
I run The Home Ed Art Group, a group for home educated children in Hampshire, Surrey and West Sussex. The group allows children to experiment and explore various art processes while introducing them to the ideas and emotions behind art works. I personally feel too many children(and adults) think they are 'no good at art' because they feel they can't draw. I want to show children that there is much more to art than painting and drawing. My art group takes place in a large village hall with access to outdoor space. I am hoping to run more groups in other areas in similar settings. I am interested in the Brilliant Makers Club as I believe children should have opportunities to explore art, now more than ever.
https://www.facebook.com/groups/TheHomeEdArtGroup/?fref=nf
---
Midlands
The Brilliant Makers Club at Selly Park Arts
Our Brilliant Makers Club will be for anyone in Selly Park Technology College that has a passion for the arts.
---
Midlands
Brilliant Maker Club at Painty
I run a Pop Up Art Studio mainly for adults, currently at venues across Birmingham and in North Staffordshire. I am planning to set up an after school arts club for children of 7 years and older.
---
Northwest
Crompton Primary Brilliant Makers Club
Crompton Primary Brilliant Makers Club will be open to a new group of pupils every half term so that the club can be accessed by children aged from 5 to 11 years old. We will come together each week to create sculpture and pieces of 3D artwork to fulfil our love of making.
Crompton Primary School, Shaw, Oldham, OL2 7HD
www.crompton.oldham.sch.uk
01706 844134
---
Northwest
Brilliant Maker Club at Pink Aardvark Arts
I am a fully qualified art teacher and teach in 3 primary schools and also run own my own artist in residence company, "Pink Aardvark Arts." I have recently started up Saturday workshops for children and their parents to take part in 3D workshops and also 3D making workshops for just adults. I am already an Access Arts star, (which I am soooo proud).
I agree that there needs to be more creativity in people's lives! So many people complain that there are so few activities available for exciting art and that usually it's a quick colour in activity at a venue. I want to offer more, so am piloting these clubs to spark the imagination of the old and young alike!
---
Midlands
Brilliant Makers at Chivenor Primary School
As a art specialist teacher in primary education I have just started a morning and afterschool club for children who are interested in doing more art before and after school. I have a healthy bunch of children who get involved in all sorts of creative activities every week including group collage, tie dying, graffiti, stationary making, how to draw activities and lots more. They are a very enthusiastic group and I know they would all really love to be linked into something like the Brilliant Makers Club on a national level.
I have an art room at the school now and this is the space we use for our club activities. I would like to do some large scale sculptural group work with them in the coming months based on the story The Lost Happy Endings by Carol Ann Duffy.
---
Yorkshire and the Humber
Brilliant Makers Club at Granary Arts
Granary Arts runs creative arts courses and workshops for adults. We feel that becoming part of the Brilliant Makers club is a great way to celebrate the achievements of our learners and to show potential artists where we are if they'd like to come and have a go.
Granary Arts runs parallel courses in both Painting, Drawing &mixed media with artist/educator Hannah Chesterman and Life Drawing with artist Helen Peyton. Over the past eight years our learners have made huge journeys in their creative development and have learnt how to handle all types of subject matter and material. We are open to all adults irrespective of ability and are always happy to welcome newcomers.
The clubs are located in public buildings throughout Skipton in North Yorkshire and include Christ Church Hall and Craven Gallery and Museum.
---
Yorkshire and the Humber
Brilliant Maker Clubs by Sian Wheatcroft
My creative workshops aim to get primary school children experimenting with art and different materials. I love experimental drawing techniques and will create a well rounded program of fun workshops.
I am a children's author and illustrator so books come into my work a great deal and I plan on some kind of 'read, make, play' style workshops also. The workshops will take place in various primary schools and local village hall
www.sianwheatcroft.com
07400054301
---
UK: Scotland
The Saturday Art Club, part of the Brilliant Makers Club network
The Saturday Art Club has been a popular group for ages 5 – 12 in the rural Glenkens area for many years. We have a varied programme of arts and crafts activities often based around a theme, love to explore different ways of making things together as well as working individually, and we often make things for community events, like the annual Easter Egg Hunt and a local music festival. Participants can be involved in anything from using modroc, mesh and wool to create a giant spider and web for a Halloween party to sketching our local skyline. The aim is to introduce a wide variety of materials and techniques, develop skills and be an opportunity to explore, create and make a happy mess in a relaxed and supportive environment. We bring in local artists and makers to share their skills as often as we can, alongside the group facilitator and our great volunteers.
The club meets twice monthly in our local arts centre, the CatStrand, in New Galloway and will also hold sessions in the community centre in St. John's Town of Dalry in 2017. We welcome everyone, either regulars or those who want to dip in and out, and aim to run activities that are interesting and fun across the age range. Parents / carers are welcome to stay while their child is getting used to attending, and, at the CatStrand, can relax in the cafe if they wish.
Open club for ages 5 – 12 (pre-school children may attend accompanied by an adult).
Cost £4 (£2 for each additional sibling). For more information and to book please contact the CatStrand on 01644 420 374 or email [email protected]
---
Beyond the UK
New Zealand
Brilliant Makers at Christchurch South Intermediate School
I am a passionate visual art teacher of years 7 and 8 in New Zealand. We currently run an after school art club for an hour and a half, once a week. I want to empower students self-directed learning and I believe that being part of Brilliant Makers Clubs will help that happen. I am hoping my students will feel more connected with learners around the world. Having access through membership will also inspire students.
http://www.chchsouth.ac.nz/Home/
---
If you would like to start your own Brilliant Makers Club, find our more here.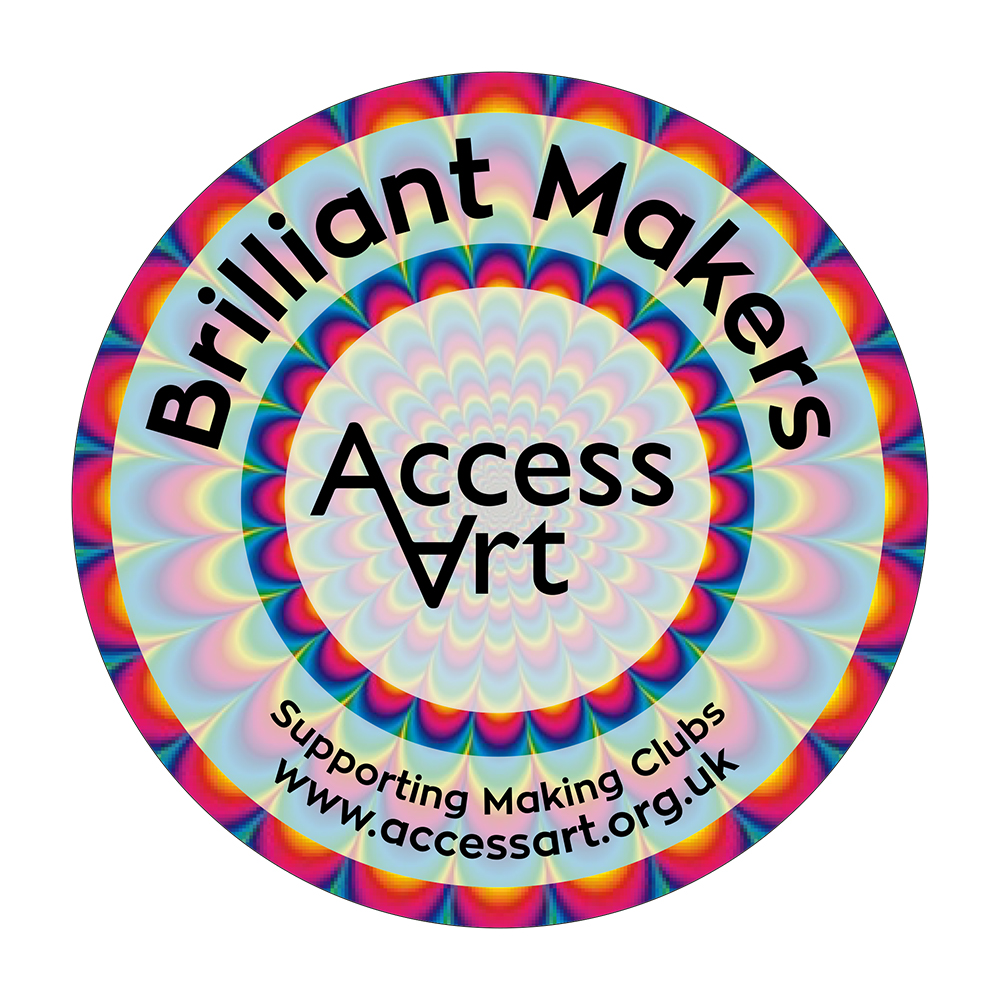 Add to favorites