We promise, this will be an upbeat message but we need to start with a reality check.
As a society we are in a position where we have less specialist art teachers, less time for arts subjects in schools and less funding for arts projects in the community. We all feel the pressure of the hard slog at the moment, and we can see the opportunities for art education disappearing before our eyes.
BUT, and it's a big but, it won't always be like this. There will be a time, and hopefully soon, when as a society we see our mistakes, and put them right. And investment will flood back into the arts and education, and we need to be there, ready to act.
The good news is that we do not believe there are less of us who care about the importance of visual arts education. We are still here, whether we are artists or teachers or facilitators or parents.
AccessArt believes passionately that we need to pull together, to create a force, both to advocate about the importance of art education, and to keep doing what we can, practically, with the resources we currently have. And to remain optimistic and inspired, because that is what being creative is all about.
So, we would like to invite you, to take your place with #TeamAccessArt.
Here's How!
Tell everyone you are with #TeamAccessArt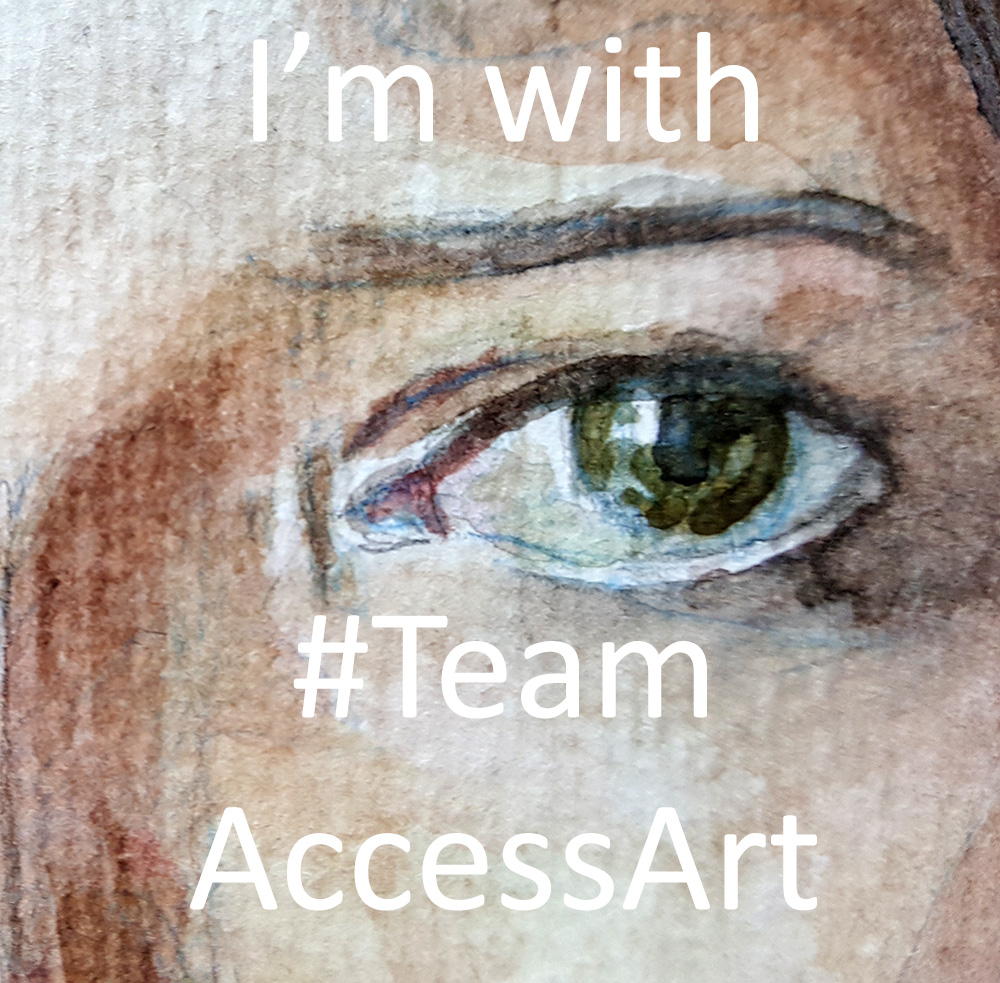 Save the image above & post it to social media using "I am with #TeamAccessArt" & tag Instagram (@accessartorguk) , Facebook (@accessart) or Twitter (@accessart)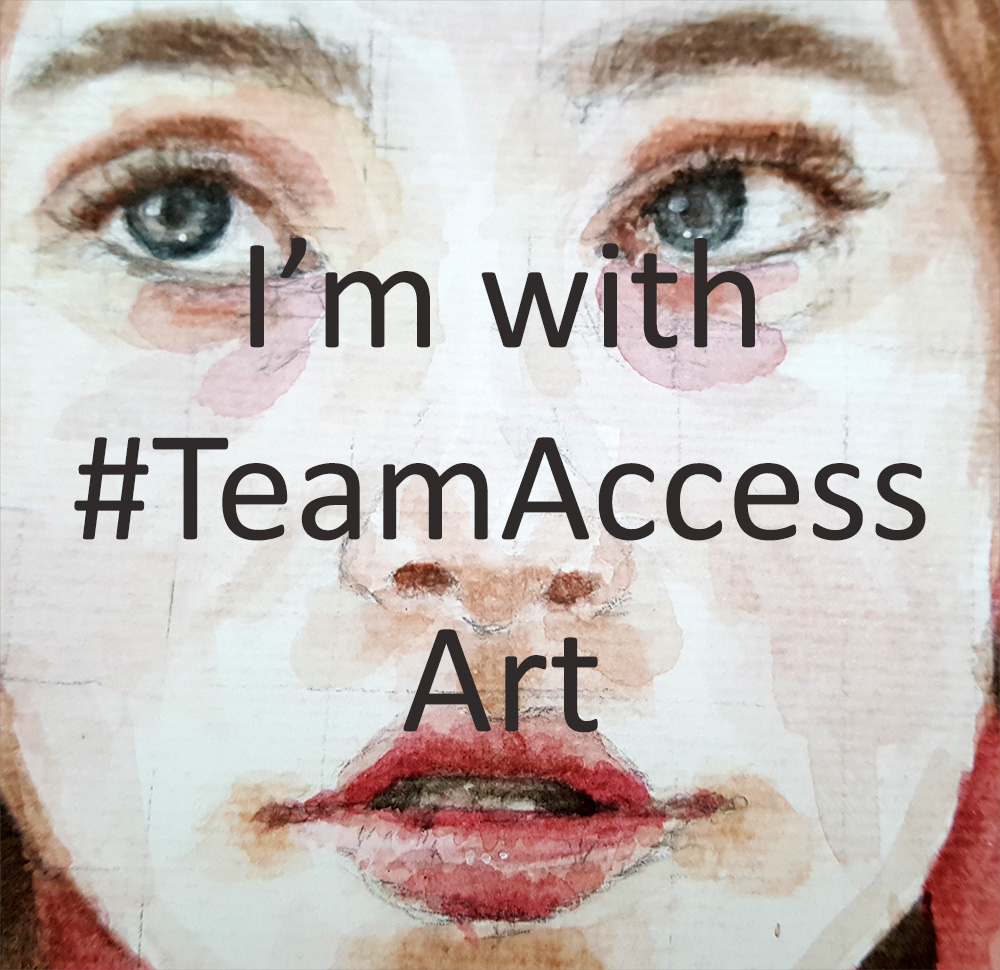 Save the image above & post it to social media using "I am with #TeamAccessArt" & tag Instagram (@accessartorguk) , Facebook (@accessart) or Twitter (@accessart)
Add to favorites