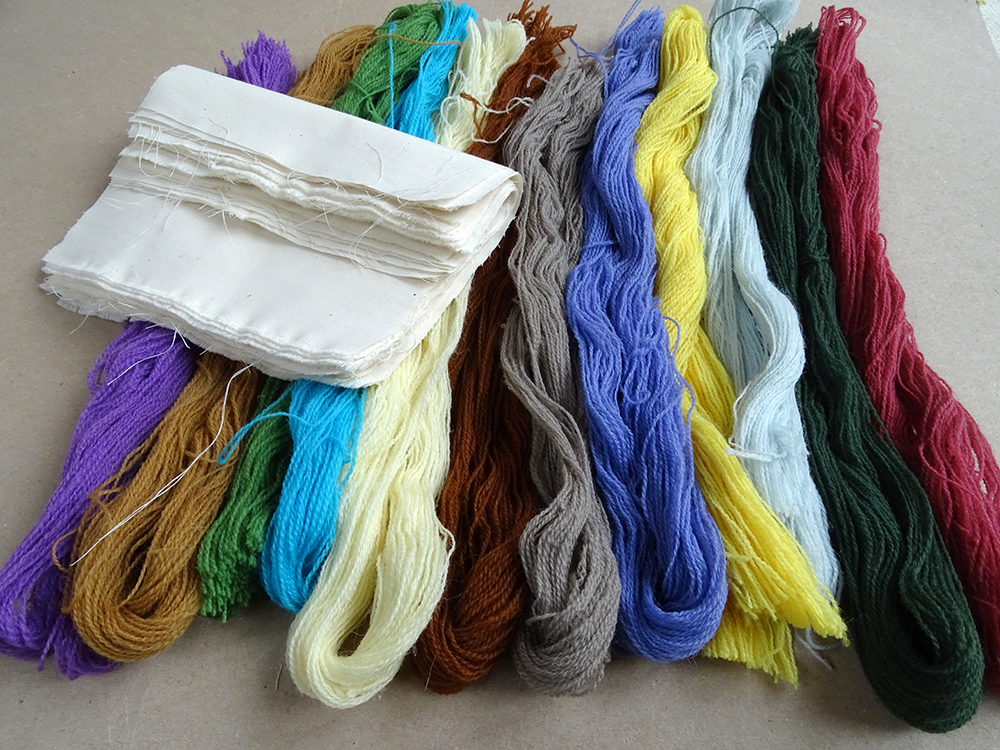 Thanks to the kind donation from Appletons Wools, we have a limited supply of 2 ply crewel wool (100% wool) which we can send out to schools, community groups and artists running workshops to use on the AccessArt Village Project. Pls note you do not have to use these bundles to take part in the project.
Each pack contains 12 skeins of assorted coloured wool. Each skein is ready cut to length (approx 65cm) ready for use.
The wool is supplied with 22 squares of calico (also already cut to size (20cm x 20cm) for your convenience).
Each pack costs £20 pls £2.85 postage and packing.
Please note due to postage costs we can ship to the UK only.
One bundle £20+£2.85

Add to favorites