Very many thanks to everyone who sent us a stitched image of their house or favourite building for the AccessArt Village, the response to the project has been astonishing and we now have received well over 600 contributions! Each stitched drawing is as individual as its maker and the variety in colour, scale and technique creates a fascinating and impressive artwork.
We're looking forward very much to seeing the AccessArt Village on tour – see below for details of the exhibition venues!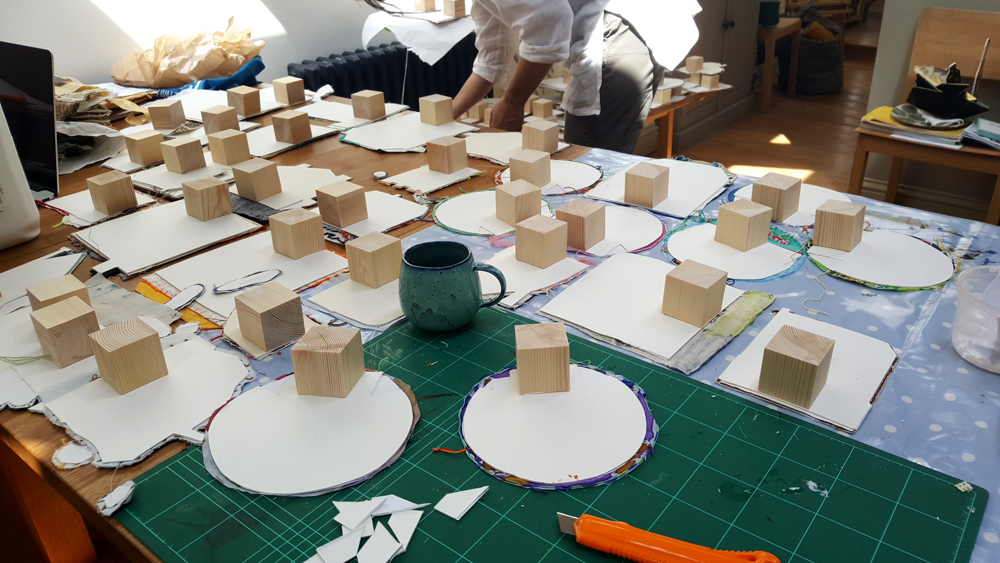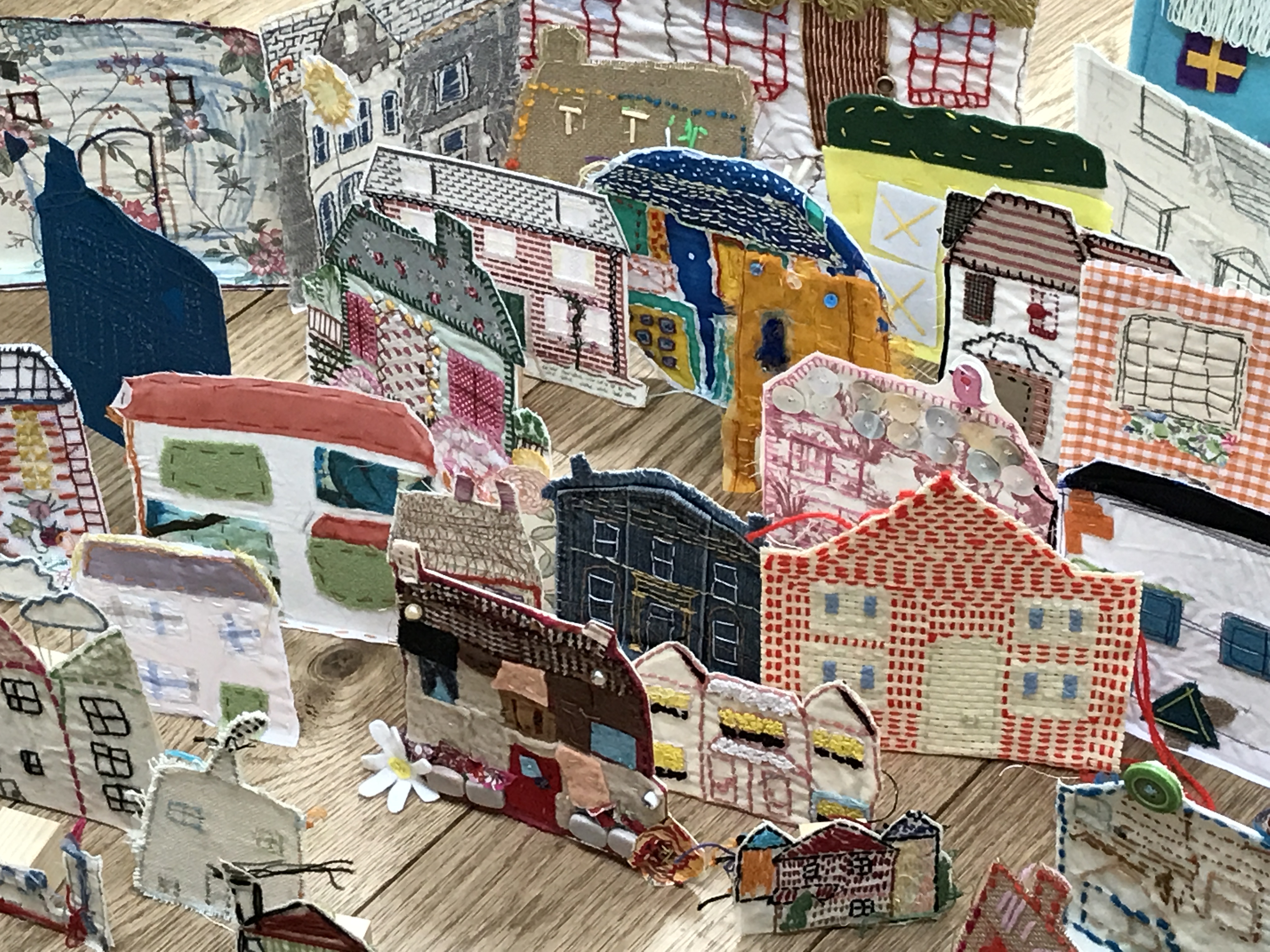 The AccessArt Village will be on display at the following four venues with a possible fifth gallery date to be arranged – try and visit if you can, it's sure to be a stunning exhibition!
13/09/2017 to 22/10/2017: Farfield Mill Cumbria
20/02/2018 – 20/03/2018: Whitley Bay Library, Tyne and Wear
For information about visiting the exhibition, please contact the venue or check their web page.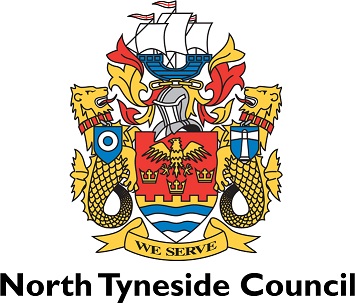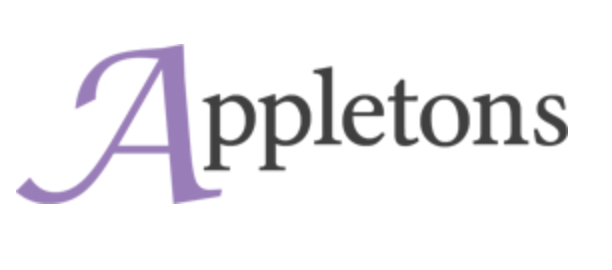 Add to favorites