Very many thanks to everyone who sent us a stitched image of their house or favourite building for the AccessArt Village, the response to the project has been astonishing and we now have received well over 650 contributions!
Each stitched drawing is as individual as its maker and the variety in colour, scale and technique creates a fascinating and impressive artwork, juxtaposing pieces by children at the start of their creative lives next to those of accomplished older generations.
Highlighting the character and individuality of each house, the project also celebrates the diversity of our audience and reminds us of the universal sanctity of 'home'. Most poignant are those houses created by individuals who for reasons of health or vulnerability, were away from home when they made their creations.
We're looking forward very much to seeing the AccessArt Village on tour – see below for details of the exhibition venues!
Download the poster for the AccessArt Village Exhibition here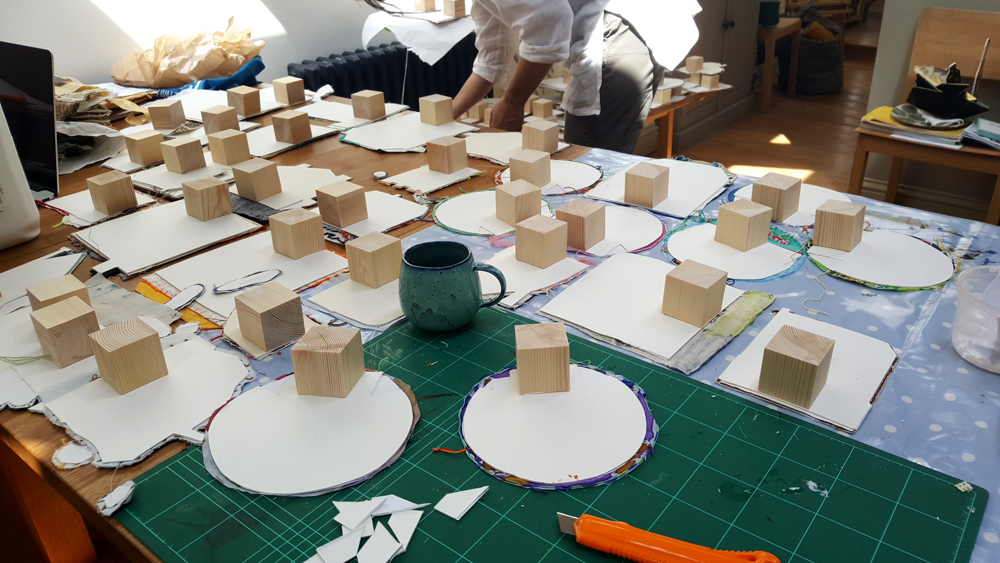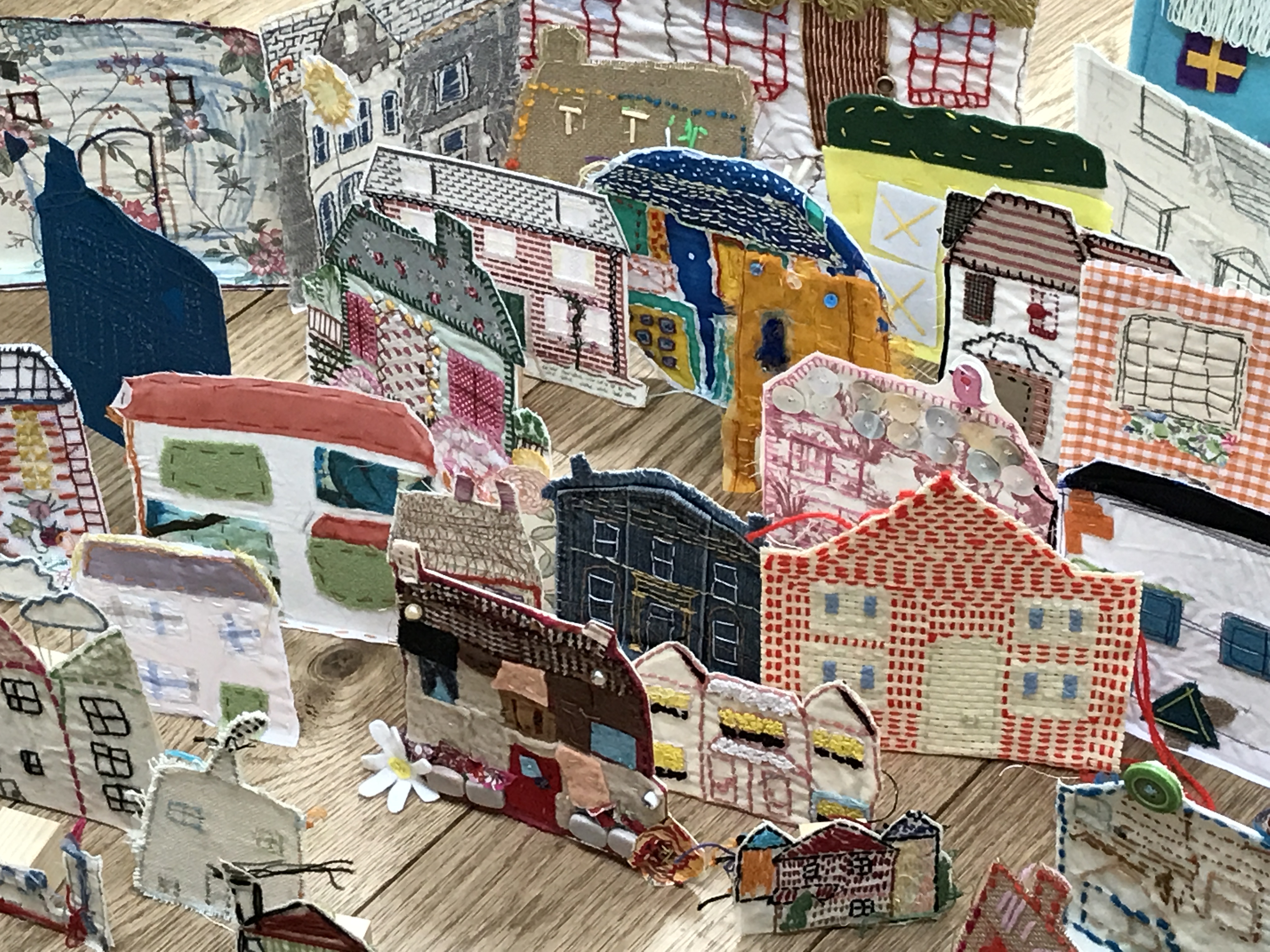 The AccessArt Village will be on display at the following five venues – try and visit if you can, it's sure to be a stunning exhibition!
13/09/2017 to 29/10/2017: Farfield Mill, Cumbria
Now extended for a further week to the 29th October!
20/02/2018 – 20/03/2018: Whitley Bay Library, Tyne and Wear
NB Only a section of the AccessArt Village will be on display at this venue, as exhibition space is limited.
May-June 2018: Old Gala House, Galashiels – dates to be confirmed
For information about visiting the exhibition, please contact the venue or check their web page.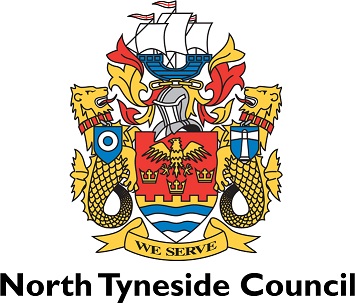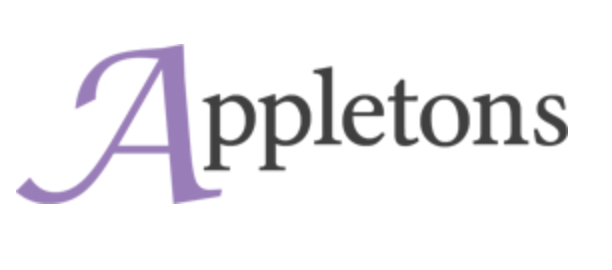 Add to favorites