To celebrate the launch of Drawing Projects for Children (Black Dog Publishing, Paula Briggs 2015), AccessArt is running a Drawing Challenge. It's free to take part – find out more and register here.
Once you've completed the challenge, pls send us your images and we'll post them here in the Drawing Challenge Gallery. Please tell us a little about who you are, and who you worked with on the Challenge. You can send in work at any time.
Please enjoy the work below and don't forget to register to take part in your own Drawing Challenge.
Congratulations to Mrs.Taylor, Mrs. Whiston the parent volunteers and of course children of Dowson Primary School for their work with the Drawing Challenge. We hope you enjoy your prize of a selection of art books from Black Dog Publishing and most importantly of all: Keep drawing!
Be Inspired!
Best wishes
Paula, AccessArt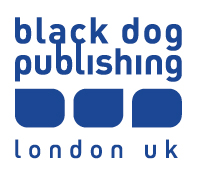 Add to favorites
Anna Linch, Holiday Art Club

Turnfurlong Junior school

Cheryl Stanley, Northern Saint Primary School

Julie Taylor at Dowson Primary Art Club

Rebecca Bruce at Hilden Grange School