Visual Arts Planning: Stone Age
If you are a member of AccessArt please use this form if you would like to suggest a visual arts planning topic that you would like help with. You can see all of the current topics in our visual arts planning series here.

---
A primary school teacher asks:

"Our topic is the Stone Age. So far we have created a stony background using scrumpled up brown paper and pastels and paint. I was considering using charcoal to draw animal outlines on this. We have also started observational mark making and shading of stones. The group are year 3 and we have another 7 weeks or so of the Stone Age part of the topic. Would love a focus for learning and to create exciting projects for the children"
The Stone Age provides lots of opportunities to create a really exciting, dynamic exploration of drawing materials such as charcoal, and to go back to the basics of mark-making. The following resources should help this exploration.
Please feel free to add links to other resources, or share your experiences and ideas, via the comments box below.
Early Drawing Materials and Processes
Drawing Like a Caveman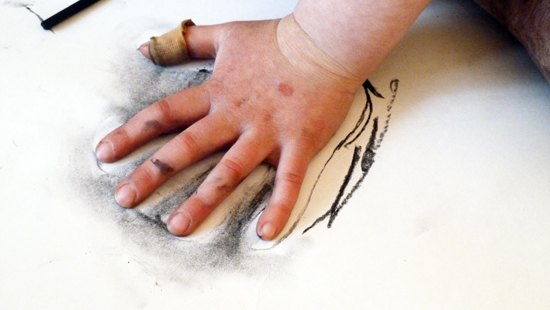 Create a charcoal "palette" and use hands to explore the way primitive man might have made his mark.
Discovering Charcoal: Warm Up Exercise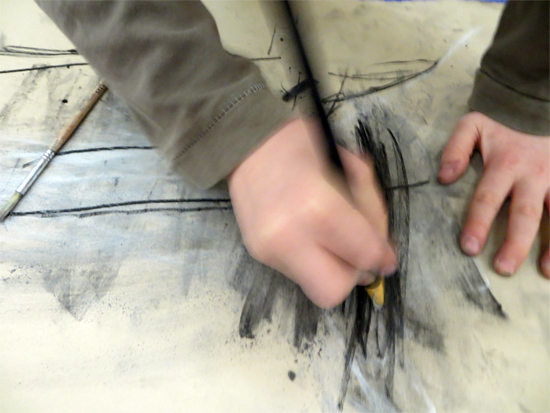 Enjoyable warm up drawing exercise which introduces children to using charcoal via easy steps.
Turning Paper into Fur!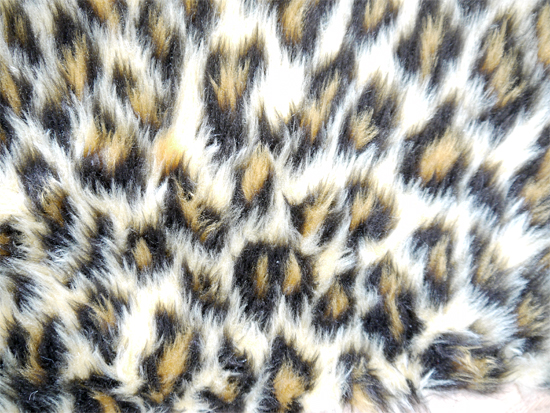 Inspiring exercise to help children question how a drawing can transform the paper it is on.
Thoughtful Mark Making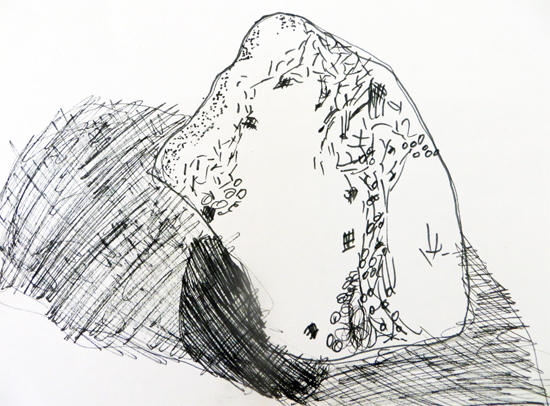 Enabling children to diversify their mark making by this guided drawing exercise using stones as subject matter.
Taking Drawing further…
Making Treasured Fossils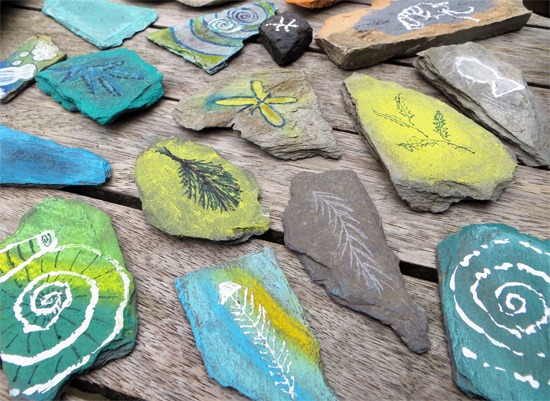 Drawing on pebbles with a variety of different drawing materials to create treasured and exotic fossils.
Monoprinting with Carbon Paper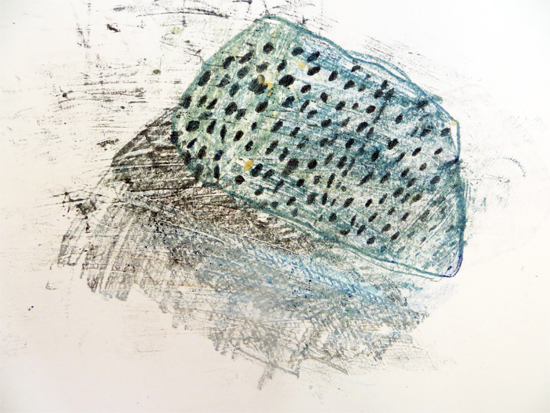 Using carbon copy paper as an effective, no-mess way to make monoprints, using stones and rocks as subject matter.
Primal Painting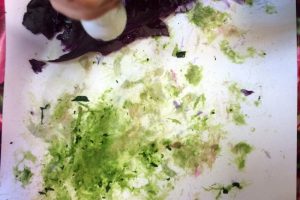 In this resource Marijke Liefting and Iris Verbakel, an art teacher from The Netherlands, shares a workshop session in which children explore a kitchen garden as a source for natural pigments. We love the open-ended, exploratory approach which enables children to take ownership of their learning, and to discover their own colour palette.
Textiles and Installation Art Inspired by Stones!
Dressing up as Fossils!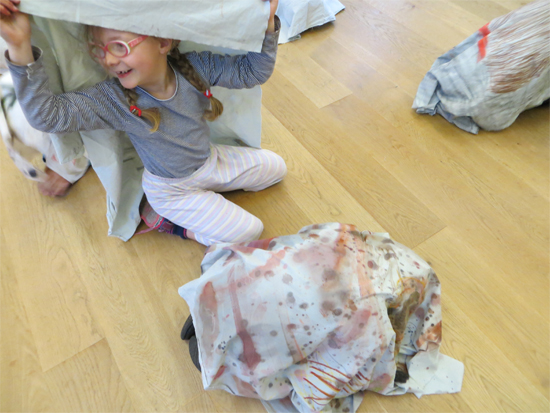 Children create large scale painted textiles inspired by rocks and fossils, and then use the textiles to turn themselves into rocks!