Making Large Scale, Screenprinted, Collaged, Co-Created Campaign Posters!
By Paula Briggs
Members of my Friday Club worked with me to help create large scale campiagn posters to support AccessArt's campaign to highlight the importance of making.
Inspired by sewn Suffragette banners, and by Victorian large-scale printed notices, I wanted to see how far we could push screenprinting using a small A3 screen, by combining the screenprinting with collage and a hands-on exploration of graphics to create large posters.
It felt great to move away from the written word at the desk, and to physically work on such a large scale. It also felt enabling to be making posters with a strong message, and there was something very spirited about feeling linked to all the campaigners over the years, in many different countries, who have used visual word and image to fight for their cause. Try it!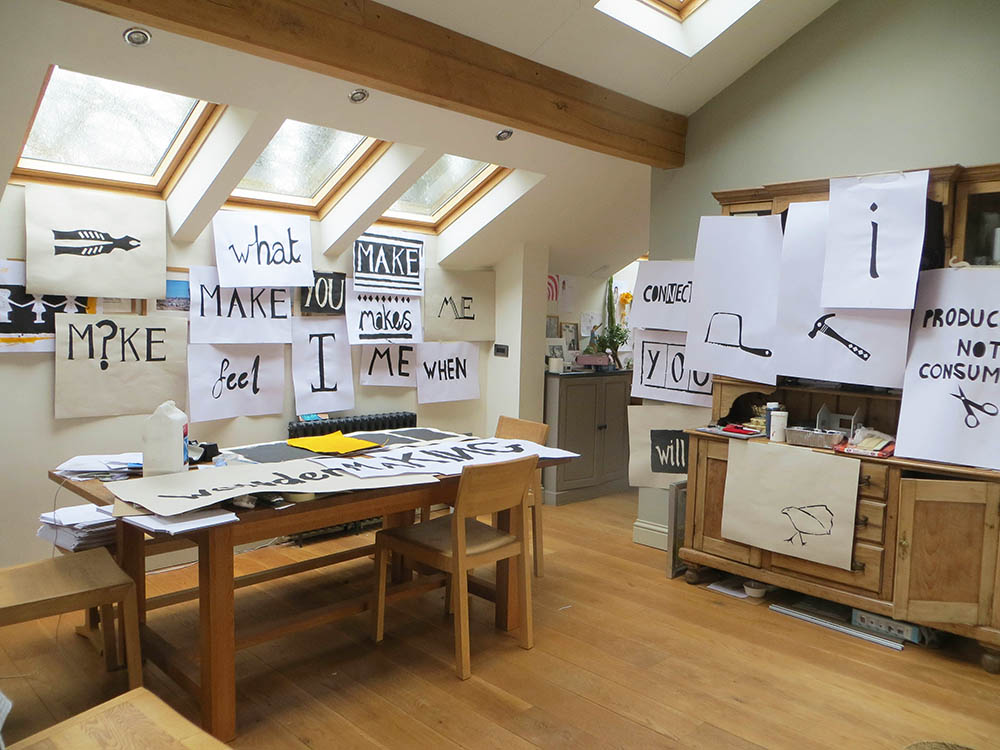 To access all content, I would like to join as…
AccessArt is a UK Charity and we believe everyone has the right to be creative. AccessArt provides inspiration to help us all reach our creative potential.
---