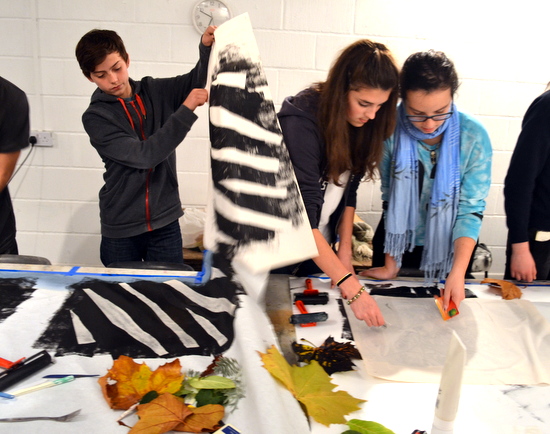 Artist, educator and co-founder of AccessArt, Sheila Ceccarelli shares how she gave teenagers the opportunity to explore expressive mark making and monoprinting on a large scale.
This project was shared with AccessArt as part of the 40 Artist Educator Project, funded by Arts Council England, aiming to highlight and celebrate artist-led teaching and facilitation.
---
Making Big Monotypes by Sheila Ceccarelli
I wanted students to have a chance to explore expressive mark making and monoprinting but not be confined to the A4 acetate which they'd previously used as a 'plate'; for students to enjoy the freedom of making big monotypes and experimenting with marks, textures, layers and composition.
To access all content, I would like to join as…
AccessArt is a UK Charity and we believe everyone has the right to be creative. AccessArt provides inspiration to help us all reach our creative potential.
---
Add to favorites