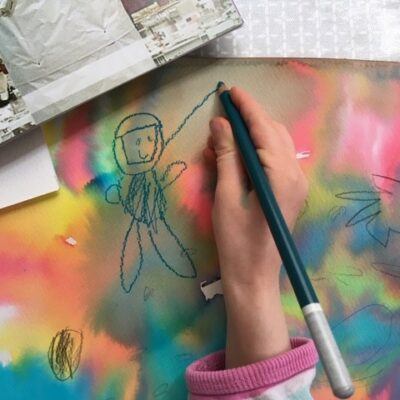 AccessArt has lots of resources to help you plan exciting facilitation in art for children aged 3 to 5. 
Explore the benefits of being an AccessArt member as a teacher of children aged 3 to 5 (including EYFS), and find out how we can help support art education in your school.
Join AccessArt to access all the above benefits from £42 a year (Student memberships are available). 
Explore How AccessArt Can Support Creativity in Ages 3-5...
To accompany the recently launched AccessArt Primary Art Curriculum, we are pleased to share resources for use in Early Years Foundation Stage (ages 3-5) and Special Educational Needs & Disabilities settings.
The resources in this collection are grouped around 7 areas of exploration. Find out more here.
New resources are created each month which can be adapted to your educational setting. Use them to support standalone art lessons, help build your own scheme, or further support and refresh schemes you may use outside AccessArt. 
AccessArt provides extensive zoom CPD for teachers. This includes tailored CPD for schools, and ticketed events, the majority of which are free of charge or reduced rate for AccessArt members. 
Are You Using AccessArt Resources in Your School or Community Setting?
Discover membership benefits for other audiences: