Gillian Adair McFarland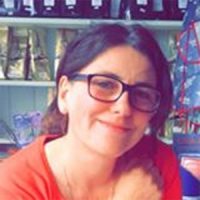 Gillian Adair studied fine art painting at St Martins School of Art before working as a curator of a travelling art gallery for Fife Education Authority. She went onto postgraduate study in art therapy working for over 14 years as a state registered art therapist in NHS a psychiatric settings.
Gillian is now based in Leicestershire and Fife and works from her studios in Makers Yard in the Cultural Quarter of Leicester and the rural countryside of North East Fife and has won numerous awards for her artwork.
website www.gillianadair.co.uk
Twitter @gillianmcfarla2