This, my second session at Red2Green, was initially about using drawing to explore designs and patterns in nature, followed by a making session using wire to extend ideas into 3D.
---
Carbon Drawing
Students were each given a piece of carbon paper, cartridge paper, pencil and a dahlia.
There was a lot of inhibition initially and worry in the group about drawing as a process.
I used an idea, inspired by Paula Briggs, Monoprinting with Oil Pastel and Carbon Copy Paper to use carbon paper as a medium to distance the students from their drawings and break down any pre-conceptions about what a drawing should be or look like. Not being able to see exactly what marks were being made allowed students to focus more on looking and less on any anxiety about the drawing process.
To further take away any inhibition about drawing, I cut squares of cardboard which I poked through the students' pencils to obstruct any temptation to look at their drawings.
The techniques were very effective with this group and the participants were genuinely proud of their work.
---
Wire
Most students had not worked with wire before so I did a simple demonstration on how to use pliers and bend wire.
I encouraged participants to simply start by making wire shapes, inspired by their drawings and see where their making went from there.
We had a range of wire available including modelling wire, coloured wire and florists' wire.
But then it happened… working in three dimensions: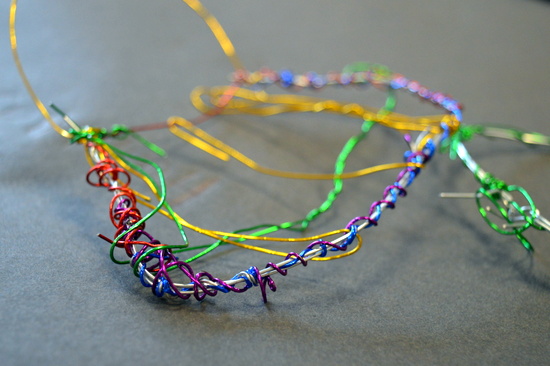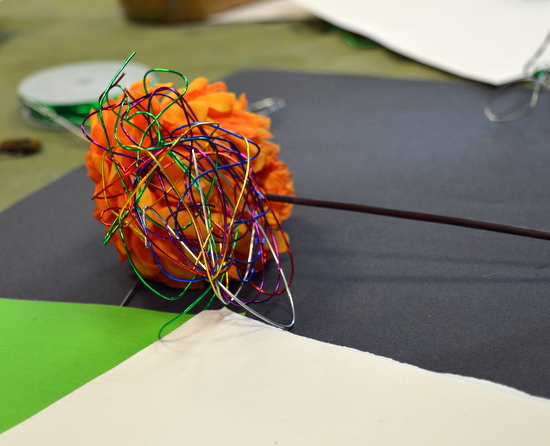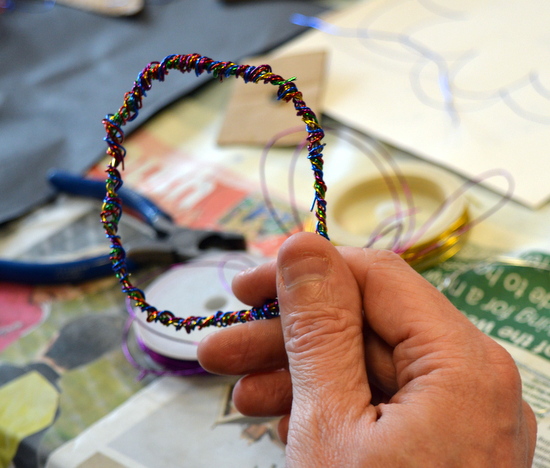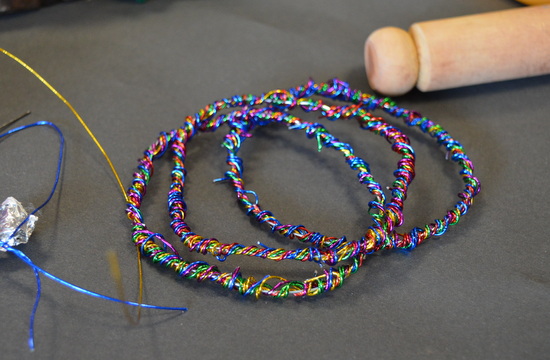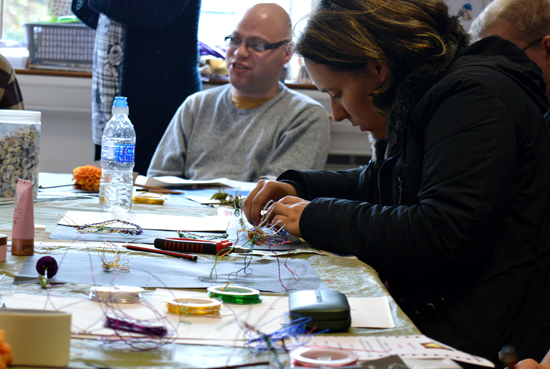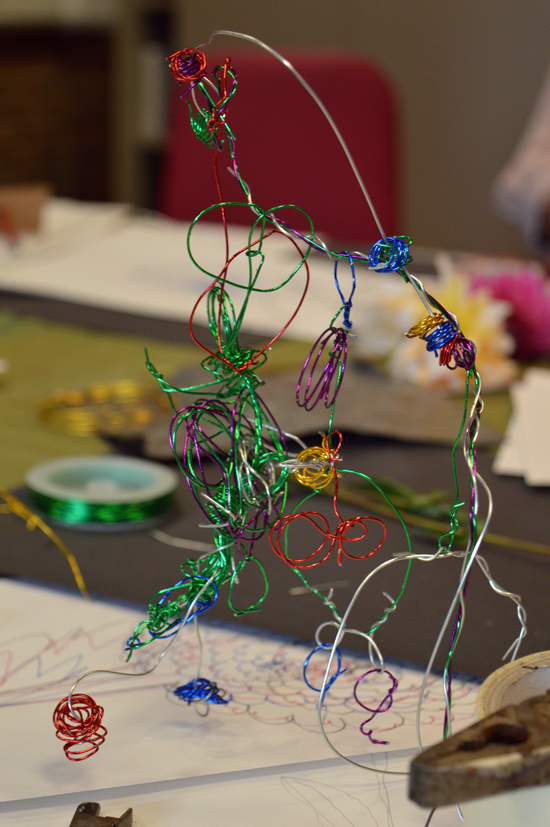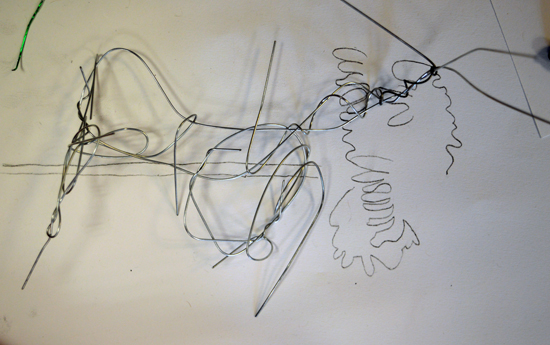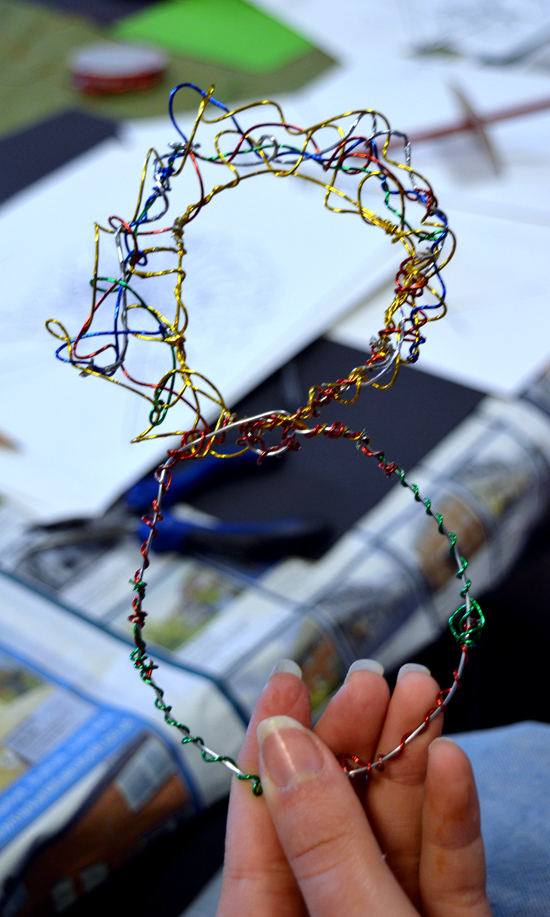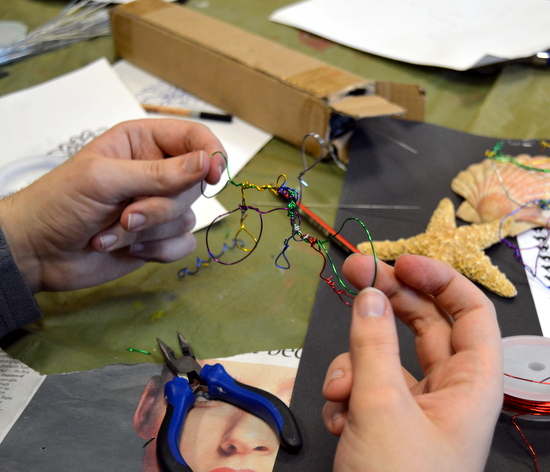 Many thanks to learners at Red2Green for letting me document the session and sharing their work and ideas with AccessArt.
---
Aspire to Create
In autumn 2015, AccessArt was invited to lead a series of practical workshops as part of an Arts Council, Grants for the Arts project, Aspire to Create which was managed and delivered by Red2Green. 
Red2Green is a 'Cambridgeshire charity providing services including learning, leisure and work opportunities for adults with a wide range of disabilities.' 
To see all eight workshops in this series, tailored for adult learners, and exploring drawing, casting, printmaking, sculpture and colour, please refer to the Aspire to Create launch page here.


Add to favorites