AccessArt uses this exercise frequently with both adults and children as a warm-up/ice breaker to a drawing workshop. As well as getting participants to start making marks on the paper without worry or mental blocks, this simple exercise aims to introduce participants to the idea that drawing and mark making might come not only from the finger tips and wrist, but also from the finger tip, wrist, elbow, shoulder and whole body.
Drawing Spirals:
Take a large sheet of paper – A1 minimum.
Have participants crouch with their paper on the floor.
Instruct participants to start in the middle of the paper making a tight spiral moving from their finger tips. Without taking the drawing material off the paper, let the spiral mark making grow outwards, gradually involving the wrist, the elbow, the shoulder the whole body.
Encourage participants to stand and bend over their paper if it helps their movements. Resist resting your hand on the paper as this can restrict your movements.
Think about speed of drawing.
Try the same exercise with different types of medium.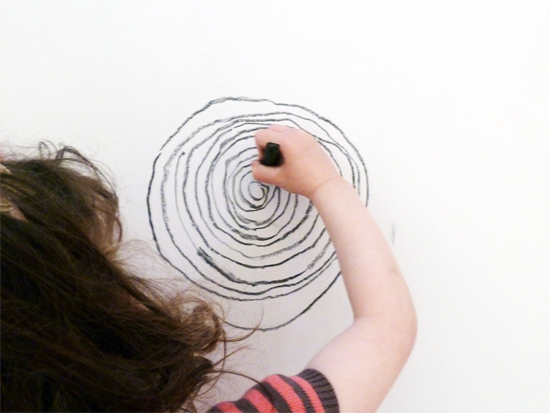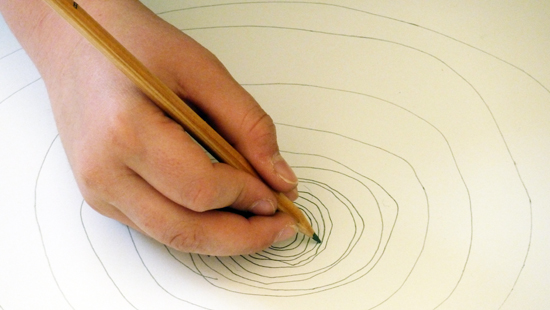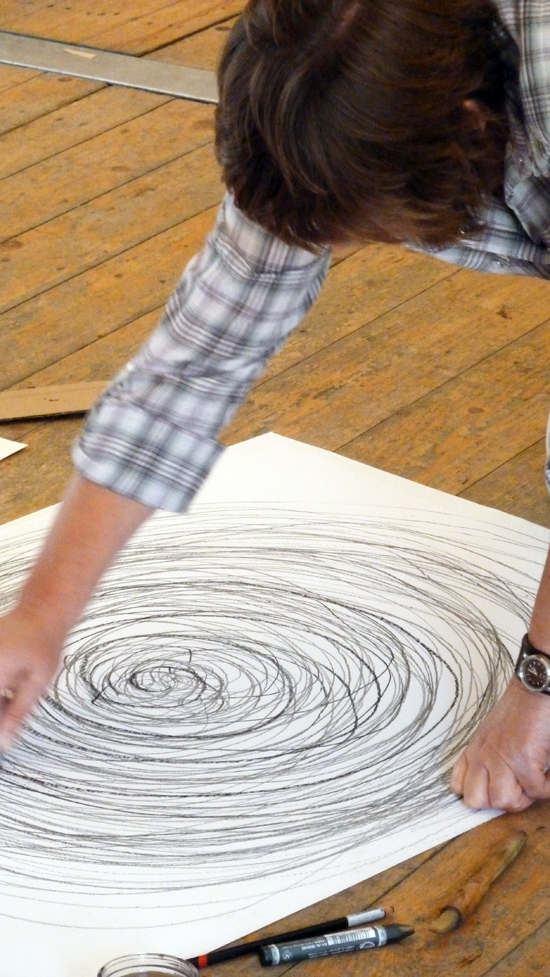 ---
This is a sample of a resource created by UK Charity AccessArt. We have over 850 resources to help develop and inspire your creative thinking, practice and teaching.
AccessArt welcomes artists, educators, teachers and parents both in the UK and overseas.
We believe everyone has the right to be creative and by working together and sharing ideas we can enable everyone to reach their creative potential.
Add to favorites