Add to favorites
The Jewellery Transformation Project was coordinated by AccessArt with the very generous support of One Button and LouLouFrou.com
The Transformation Project aims to encourage an exploration of making. Teachers, facilitators, creative practitioners and students of all ages are encouraged to see the world as matter waiting to be transformed – and to approach this process with an exploratory and playful attitude – to create wonderful sculpture.
To this end, One Button donated a large amount of jewellery to be transformed, by you, into all kinds of sculpture.
All the boxes of jewellery have now gone, but please do still browse the resources below; we're sure they will inspire you to use your own materials.
Please see the Transformation Project Gallery here.
You can find a whole load of inspiration for your Transformation Project below, and of course as always, if you'd like to send us images of your finished creations then please do get in touch!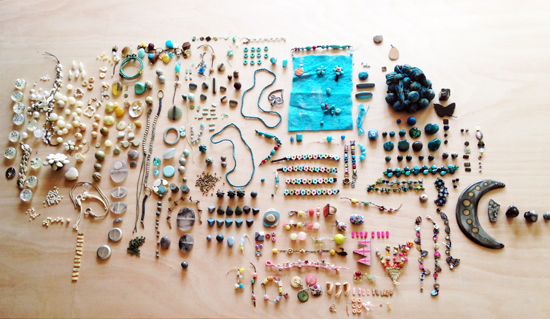 Transformation Project Inspiration!
We want you to feel liberated and excited by the prospect of transforming the extraordinary jewellery of One Button into amazing sculptural creations!
Click on the images below to get your creative juices flowing.
A Big Thank you to the project partners!
One Button takes a truly creative approach to their jewellery design, travelling across the world to source materials and feed their designs. The jewellery and scarves are stocked by John Lewis and a number of museum and gallery shops and independent stores. You can also buy direct at their customer website LouLouFrou. Please show your appreciation of One Button by exploring the Louloufrou.com website!