By Paula Briggs and Andrea Butler
PLEASE NOTE: We DO NOT recommend using oasis with children as the dust can be an irritant. When you use as an adult, we suggest soaking the oasis first to cut down the dust, and carving it in a well ventliated area, removing rubbish straight away. If you would like a similar project for children try Drawn and Collaged Birds and Brave Young Makers: Year Three Pupils at Ridgefield Primary Transform Materials into Birds and Insects.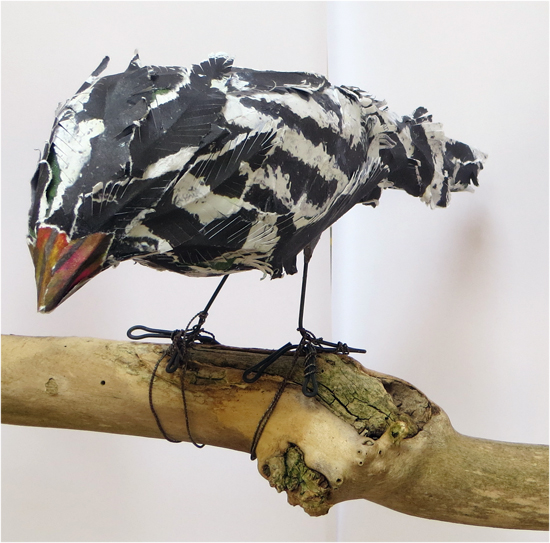 When Black Dog Publishing produced the newly released Drawing Projects for Children book they created a very beautiful book with very attractive layouts. It is printed on sumptuous paper and beautifully illustrated, and the pages inspired me to take a book apart and to consider how I might use the paper to make a sculpture. One of the projects in the book (and in the free-to-access Drawing Challenge) is to make birds using drawn papers of feathers, and I decided to build upon this.
AccessArt member and textile artist Andrea Butler and I worked together to create a small flock of birds from the pages of the Drawing Projects book. This post shares the process we used.
---
To access all content, I would like to join as…
AccessArt is a UK Charity and we believe everyone has the right to be creative. AccessArt provides inspiration to help us all reach our creative potential.
---
Add to favorites