How Can We Look Up & Outside Our Individual Areas Of Interest, To Enable Us To See We Are All Part Of The Same Chain & Help Us To Act In A More Cohesive Way?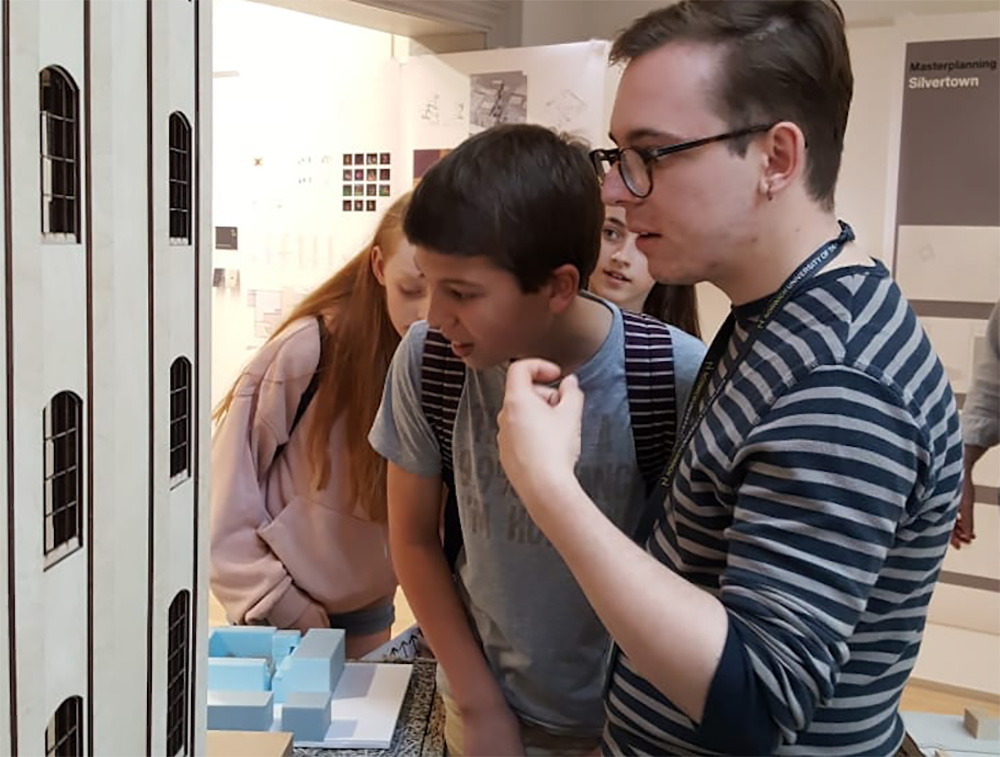 It has always been central to the ethos of AccessArt that we facilitate a drawing down of the creative experience of adults/arts professionals, representing and reshaping that experience to help children, teenagers, young people and their teachers to access high quality visual arts facilitation.
Enabling exchange of knowledge and experience between teachers of early years, teachers of KS1 and 2, teachers of KS3 and 4, sixth form colleges, FE, HE and into lifelong learning, is key to creating content and approaches which are dynamic and inspirational. The cross fertilisation of ideas is always exciting – we've got so much to learn from each other by challenging ourselves and our ideas. AccessArt has taken this a step further by showing what this transferring of practice might look like in practice, through our evolving collection of resources.
There is a growing sense that the pipeline between all these stages of nurturing creativity is becoming more and more fragmented. Many primary schools are unclear what they can expect of pupils by end of Yr 6. Secondary schools inherit a mixed bag of ability in Yr 7 and are many are unsure of the qualities in pupils that sixth form colleges/foundation courses/FE/HE would like to inherit. Better understanding of what a healthy pipeline might look like, together with an understanding of some of the approaches across the sectors, will help all stages ensure the pathway can flow with more ease, and more aspiration.
With this in mind, AccessArt has set up a virtual group called Creative Pedagogy and Pathways consisting of key contacts from Foundation Stage, Primary, Secondary, Tertiary, FE, HE, Life Long Learning and Industry.
The group will start small with members by invitation. Please email if you would like to put yourself forward.
We envisage that Creative Pedagogy and Pathways group will be a discussion group with a very definite practical bias. Rather than being seen as a lobby group (although we are certain it will become a mechanism to gather evidence), the group will have 3 main aims:
To share ideas as a group to better understand opportunities and challenges faced by other sectors in the pipeline

To share ideas as a group to inspire practice across sectors

To create content for AccessArt based upon ideas generated within sessions, which will then inspire AccessArt audiences of educators, learners and creative practitioners.
The group will meet via zoom 2 to 4 times per year. Participation will be voluntary although opportunities for paid work to create content for AccessArt may arise directly as a result of participation.
Participants should be willing to share thinking and practice in their area to help us think widely and embrace possibilities.
Snakes & Ladders and Art Education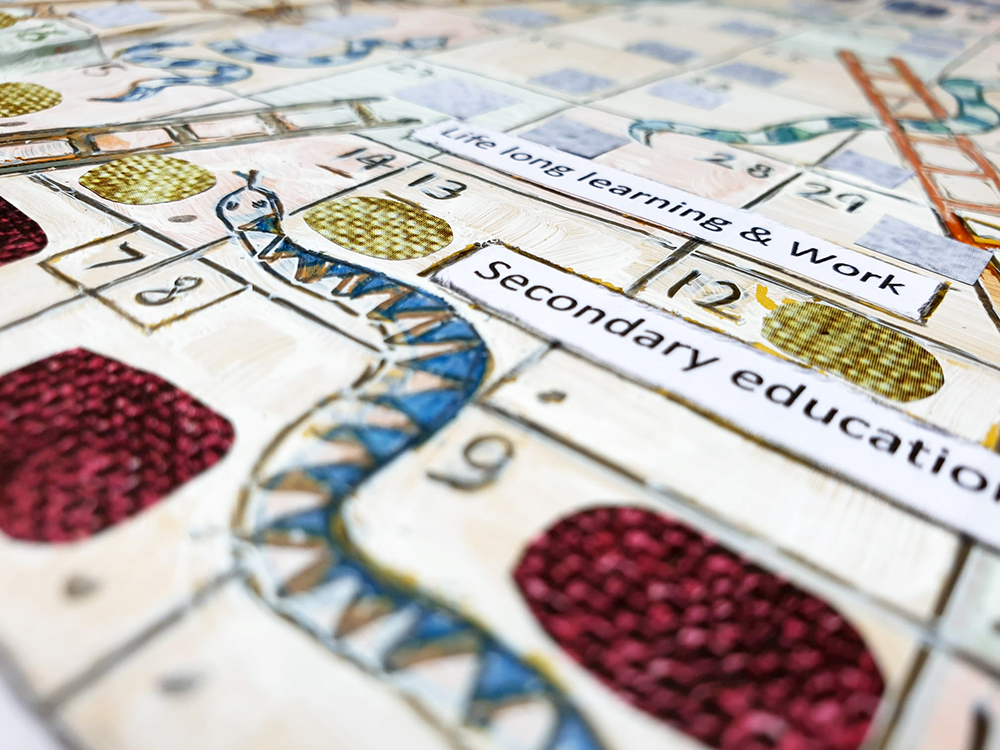 Creative Pedagogy & Pathways Group
1st Meeting – 13th April 2021
Many thanks to the following for attending the first meeting of the Creative Pedagogy & Pathways Group.
Some attendees have written their response/thoughts on the issues raised in the first meeting – please click on the names with links to see these responses.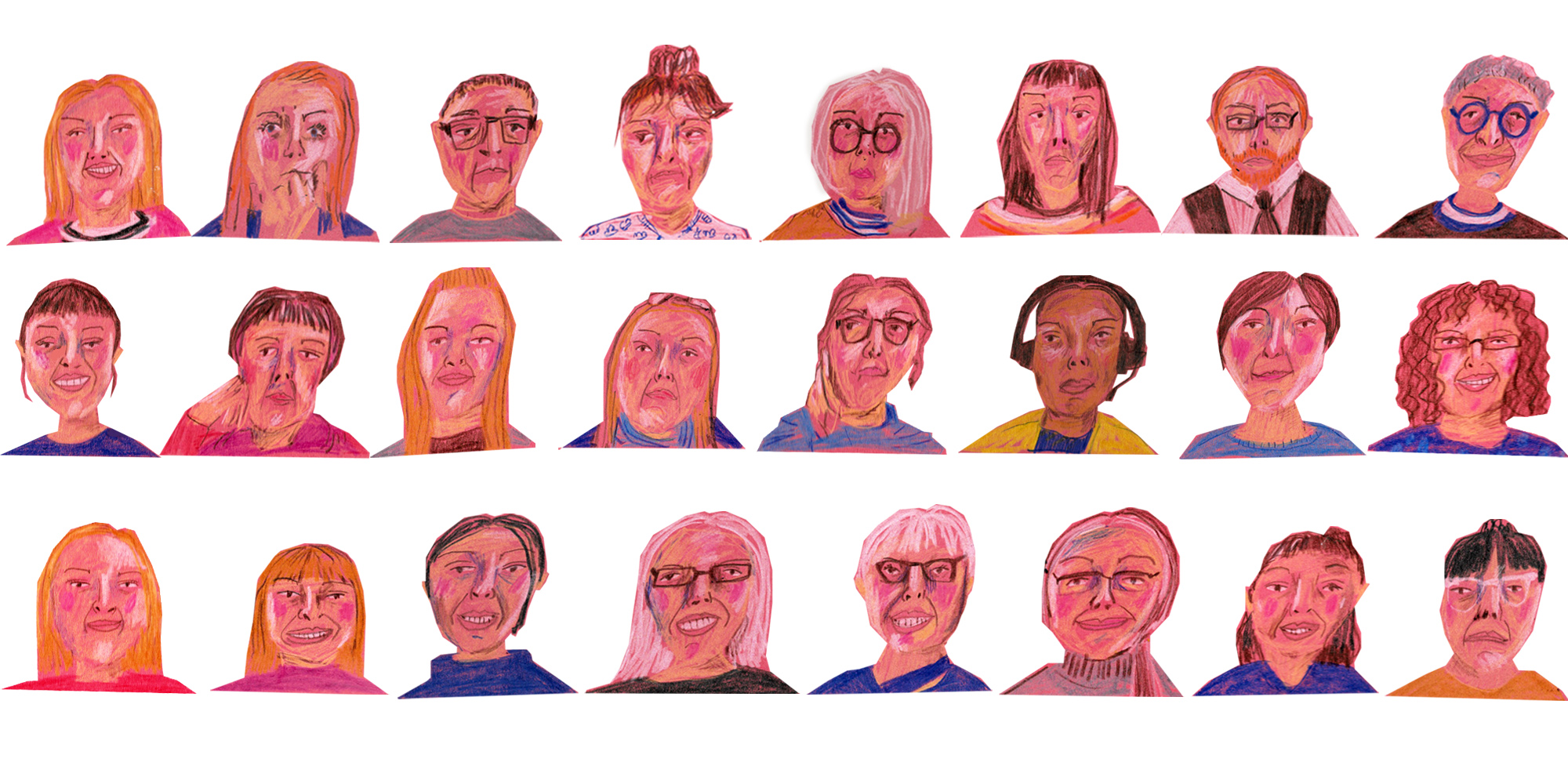 Paula Briggs, AccessArt
Susan Coles
Jen Gibbs, HMI & Subject lead Art and Design OFSTED
Penny Hay
Stephanie Cubbin
Professor Samantha Broadhead
Nigel Meager
Dr Judy Thomas, Northumbria University
Lynne Simpkin, Recruitment and Outreach Manager NUA
Paul Carney, Author & Art Education Consultant
Jake Spicer, Head Tutor of Draw Brighton
Clare Boreham Kerr, Benton Dene School
Dr Kate Noble, The Fitzwilliam Museum, University of Cambridge Museums
Leanne Mulle
Ruth Robinson
Hannah Sculley
Dr. Claire Penketh, Core Member of Centre for Culture and Disability Studies, Liverpool Hope University
Jennie Langeskov
Heather Denny
Dr. Helen Burns
Maria Vinney, Senior Lecturer in Primary Education at the University of Winchester, Art and Design Subject Leader
Andrea Butler, AccessArt
Rachel Thompson, AccessArt
Tobi Meuwissen, AccessArt