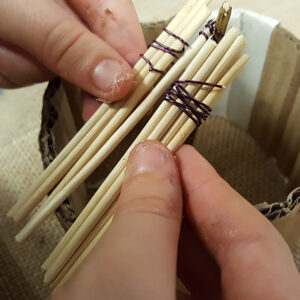 Tailoring the Mixed Year Group Curriculum for Split Teaching
If you are working with mixed year groups but also split art with DT, then watch the video for guidance as to how to edit the curriculum to suit your school. 
Colour Code to Areas of Focus:
Each pathway is bordered by a colour. These colours correspond to the area of focus of that pathway.
Working in Three Dimensions
Working in Three Dimensions
Collaboration & Community
Years 1 & 2 Rolling Curriculum
Year A
autumn term 1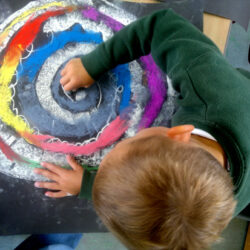 Using drawing, collage and mark-making to explore spirals. Introducing sketchbooks. See the Pathway
Autumn term 2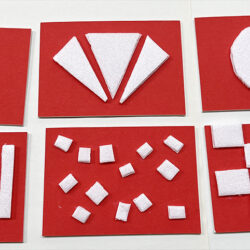 Explore simple ways to make a print. Use line, shape, colour and texture to explore pattern, sequencing and symmetry. See the Pathway
spring term 1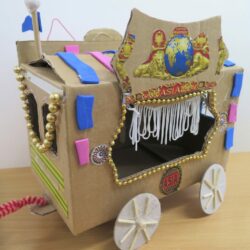 Exploring materials and intention through a playful approach. See the Pathway
spring term 2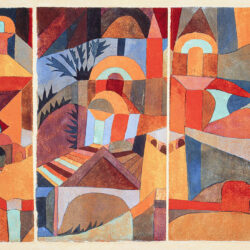 Exploring watercolour and discovering we can use accidental marks to help us make art. See the Pathway
summer term 1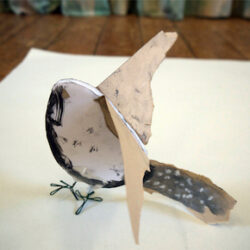 Sculptural project beginning with making drawings from observation, exploring media, and transforming the drawings from 2d to 3d to make a bird. See the Pathway
summer term 2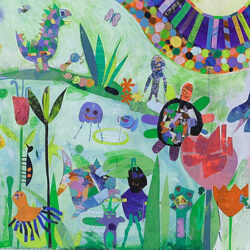 Explore how artists make art inspired by flora and fauna. Make collages of MiniBeasts and display as a shared artwork. See the Pathway
Years 1 & 2 Rolling Curriculum
Year B
Years 3 & 4 Rolling Curriculum
Year A
Years 3 & 4 Rolling Curriculum
Year B
Years 5 & 6 Rolling Curriculum
Year A
Years 5 & 6 Rolling Curriculum
Year B
autumn term 1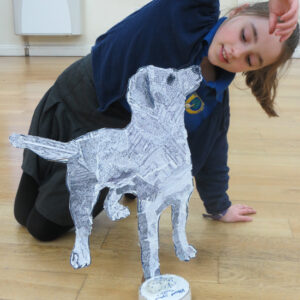 Explore how 2D drawings can be transformed to 3D objects. Work towards a sculptural outcome or a graphic design outcome. See the Pathway
Autumn term 2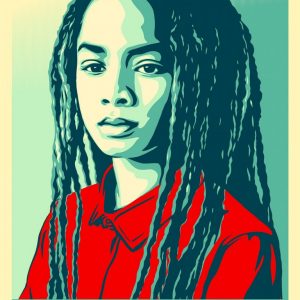 Explore how artists use their skills to speak on behalf of communities. Make art about things you care about. See the Pathway
spring term 1
Exploring the work of installation artists who use light, form and colour to create immersive environments. Creating 2 d or 3d models to share our vision of imagined installations with others. See the Pathway
spring term 2
Discover how artists use layers and juxtaposition to create artwork which explores identity. Make your own layered portrait. See the Pathway
summer term 1
Explore how craftspeople and designers bring personality to their work. Make a small model of a chair which is full of personality. See the Pathway
summer term 2
Explore how traditional and contemporary artists use cutouts for artistic affect. Adapt their techniques to make your own shadow puppets. See the Pathway