Lizzie is an illustrator and part of her practice involves making gifs to bring to life issues which she cares strongly about. As part of the DrawAble series of resources for learning at home or school, this resource inspires children and teenagers to make their own gifs – including a paper version for those who don't have access to digital. 
Before you try this activity you may wish to watch Lizzie's "Let Me Inspire You" video
Introduction
As an illustrator, I use GIFs to bring my 2D drawings to life. This involves drawing what I love and then choosing parts of it to animate. They're really fun and super simple. In particular, I enjoy drawing flowers, people, and highlighting important topics, such as mental health. Turning these drawings into GIFs can make these subjects really stand out. It gives us a simple animation which loops and my technique involves drawing different frames to create movement.
In this resource, I'm going to show you just how to do that. And you can make it as simple or as complex as you like, depending on how many frames you'd like to add. For example, I illustrate for podcast called All Things Mental Health, and to make the Instagram come to life, I make GIFs out of the artwork just like this: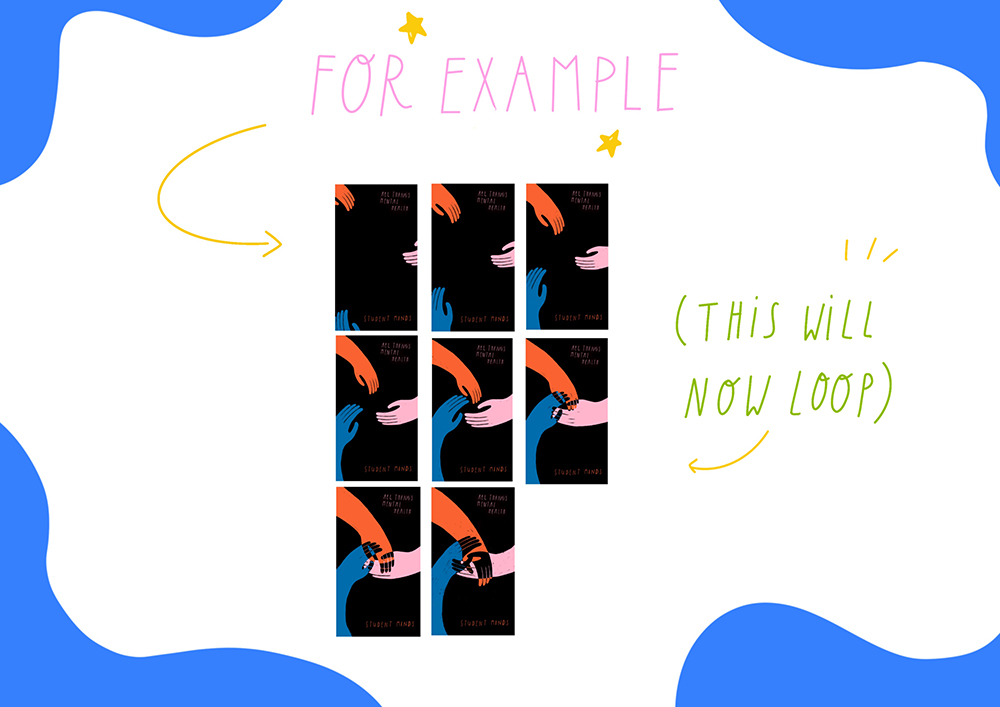 Choosing a theme
I challenge you to find something which inspires you. What's your favourite sport? Or are you passionate about global topics, such as recycling and pollution? Maybe you miss a friend and want to make them come to life through drawing, or you want to see your pet move around?
Now, visualize this. Think about these things that make you happy or what you're passionate about. Share as much as you can to visualize these passions.  Think to yourself, "what do I want to communicate?" Here's an example of what I'm passionate about: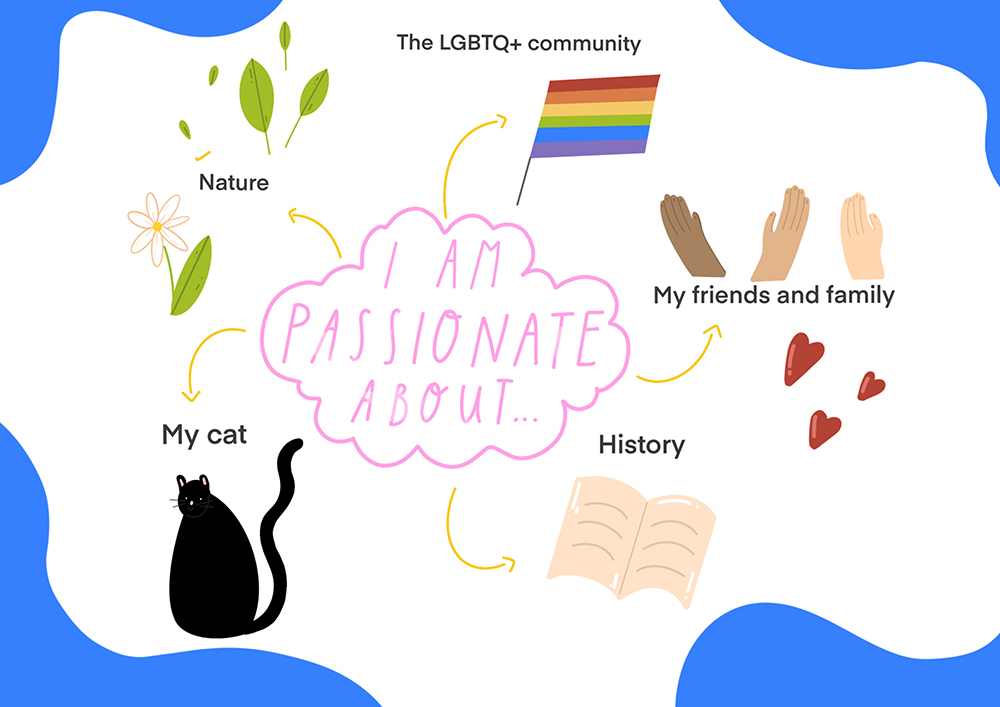 Turning your drawings into a GIF
I am now going to demonstrate how I create a GIF of a cat, with its tail moving.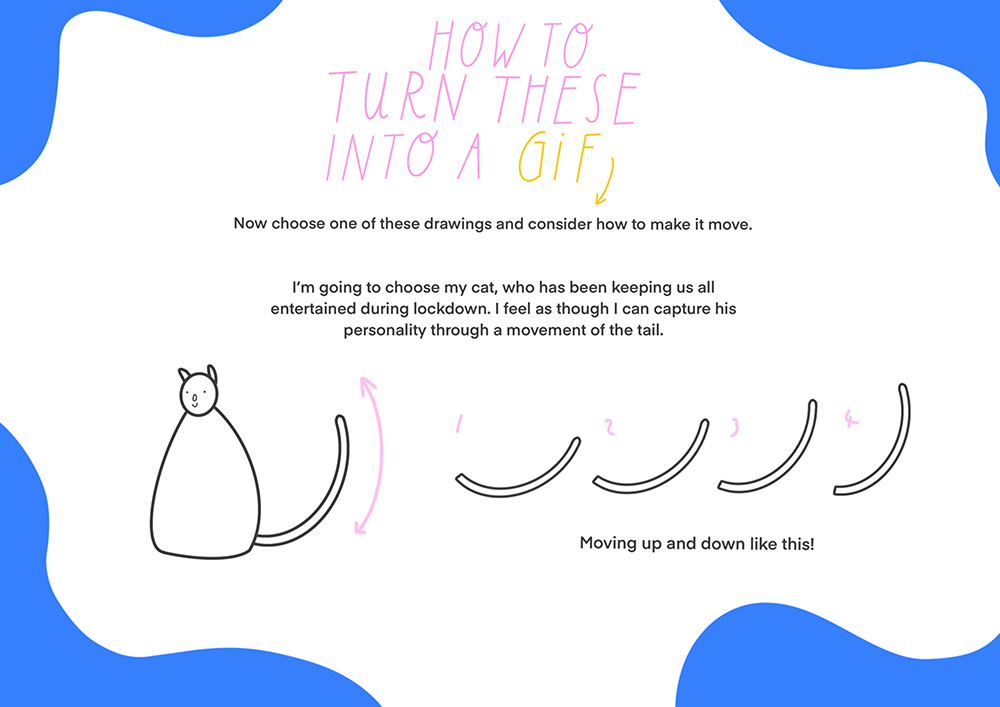 Making a GIF on paper
If you have a notepad or a pile of paper, you can make a paper GIF, as shown below: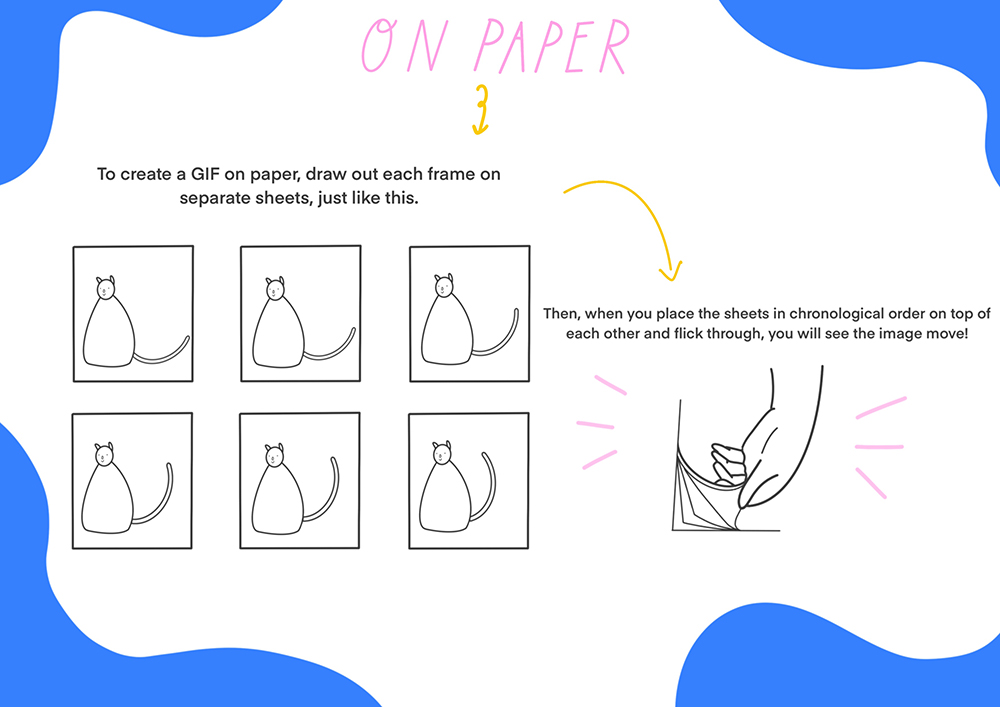 Making a GIF digitally
To make a GIF digitally, you will need to download the software GIMP, which is free to download and use. Scan in, or take good quality pictures of each frame that you have drawn out. Make sure that all you can see in the photographs are your drawings and then a consistent plain background.
Start up GIMP, and open up your first layer or frame. You will notice that a dialogue panel opens up on the side of the page, which shows all of your layers. Think of these as the separate pages of your flick-through paper animation.
Then to open up each frame as a separate layer, click File and open as layers, and do this one by one until all of the layers are uploaded. Make sure that the layers are in the order that you'd like them in.
When you're happy with the order, click File>Save as, and then GIF. GIMP will ask you if you want to save it as an animation. Click Yes. You can also change the frame rate to make the GIF move faster or slower.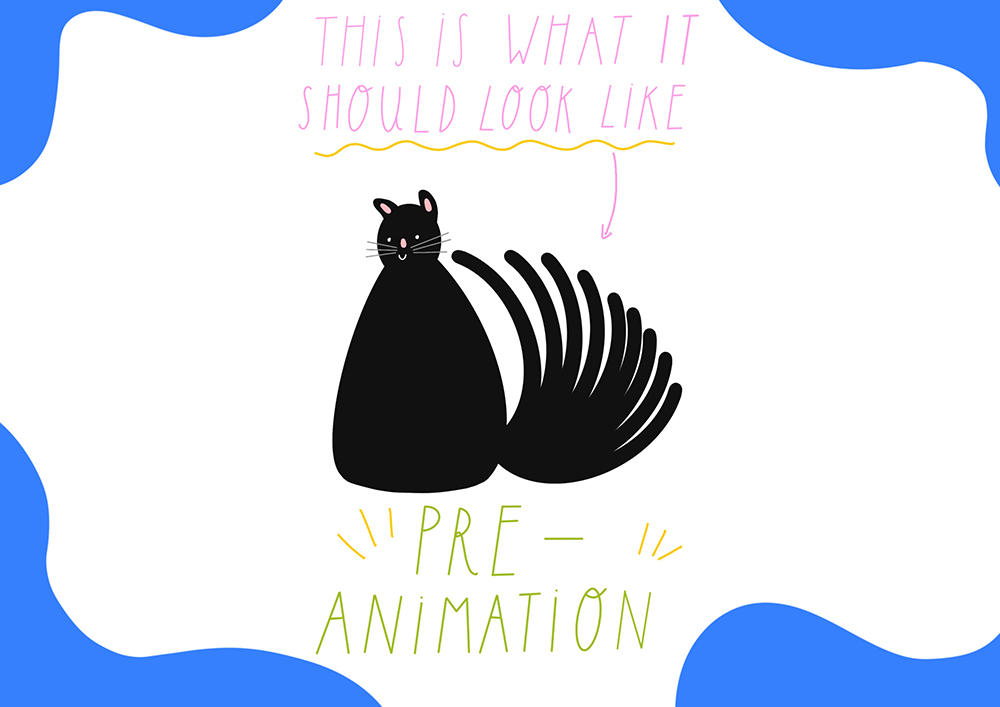 Here is the finished GIF animation – hope you like it!
Thank you for using this resource, and check out more DrawAble posts and videos!
---
This is a sample of a resource created by UK Charity AccessArt. We have over 1100 resources to help develop and inspire your creative thinking, practice and teaching.
AccessArt welcomes artists, educators, teachers and parents both in the UK and overseas.
We believe everyone has the right to be creative and by working together and sharing ideas we can enable everyone to reach their creative potential.
Add to favorites