"Open yourself up to other things that can inspire you []. You have to expose yourself to other worlds to keep your mind active." Hussein Chalayan, Fashion Designer Source
Remember the sketchbook is just a tool which helps encourage explorative thinking. Some of the discoveries will happen in the sketchbook, but many discoveries will happen "outside" the sketchbook, but as a result of it.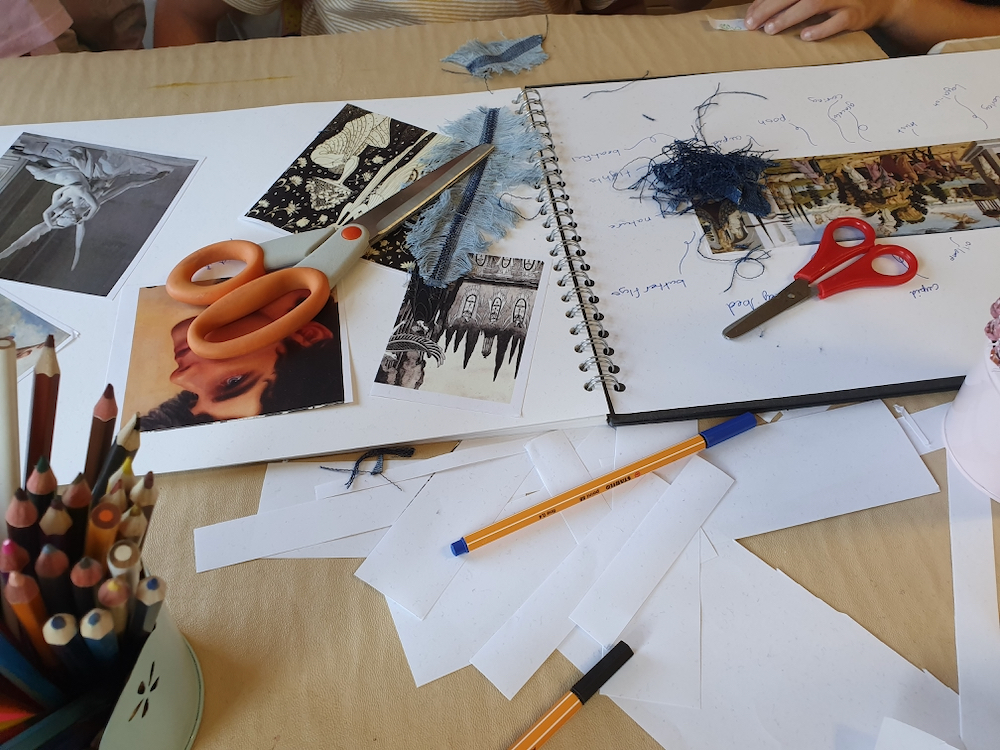 Keep the sketchbook close (open!), even as pupils explore other areas. Encourage them to use it as a notebook, reference point, place to scribble ideas, whilst they are working in other media.
Sometimes during this stage, throwing in a left-field sketchbook activity can also help freshen or challenge thinking, so don't be afraid to present the class with sketchbook tasks which appear unrelated to the main task in hand. 
And remember where one project ends, another begins, and the sketchbook can be a vital tool in helping pupils understand both where they have been and where they might go.
Enjoy the Sketchbook Journey!
Warm-Ups & Ice-Breakers to Re-Invigorate
---
This is a sample of a resource created by UK Charity AccessArt. We have over 1100 resources to help develop and inspire your creative thinking, practice and teaching.
AccessArt welcomes artists, educators, teachers and parents both in the UK and overseas.
We believe everyone has the right to be creative and by working together and sharing ideas we can enable everyone to reach their creative potential.
Add to favorites