Gently, is the first answer. I'm sure we all know someone who was told they couldn't draw, and so they never picked up a pencil again. The creative ego is a fragile beast. When we place ourselves in some kind of position of authority over another person's self-expression, we should always tread very carefully.
Secondly, we should remember that there are no levels in Key Stages 1 through to 3 in England. There is no need for us to go in there with our big red pen, ready to make a judgement.
Instead let's make sure "assessment" is actually useful (and gentle). "Useful assessment" (or maybe we should just call it "making sure that everything is ok and that some kind of progress is being made") is just about checking in. Checking in with what we as a school offer, the way we as teachers teach, and the degree to which the child is enjoying, understanding and developing their creativity. And we only use the information gathered to find ways to build better relationships, and enjoy art even more, not to beat ourselves up or make a judgement upon.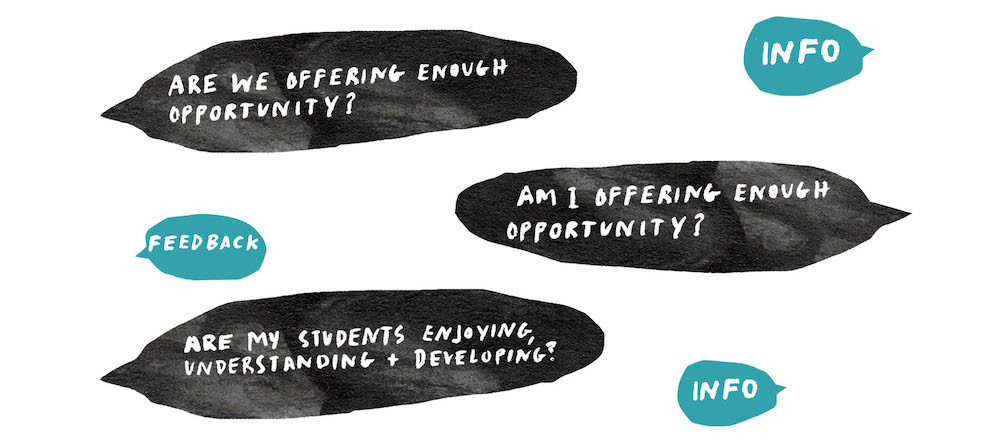 So before we even begin to think about assessing children, we need to assess our offering. As a school, do you offer everything you can to make sure your pupils can work towards their creative potential. Do you provide training for your teachers? Do you invest in art materials and resources? And do you UNDERSTAND what excellent art facilitation might look like?
Once you have your offering in place, then give pupils a chance to build up a body of work. Try to resist assessing pupils during every lesson, and instead remember progression in art is rarely linear. Progress and understanding can and will occur in leaps and bounds, sprinkled by periods of plateau.
Think carefully about how you collect your evidence. Think also how you will store the evidence you collect. We are lucky that art is such a visual subject – so photograph all stages of work – not just the final outcome.
But remember also that the intention behind work is just as important, and often there can be a mismatch (or even just a subjective difference of opinion) between what you see, and the intention behind it, so it is vital that we talk about the work, all stages. That might be peer to peer, pupil with teacher, in small groups, or as a class.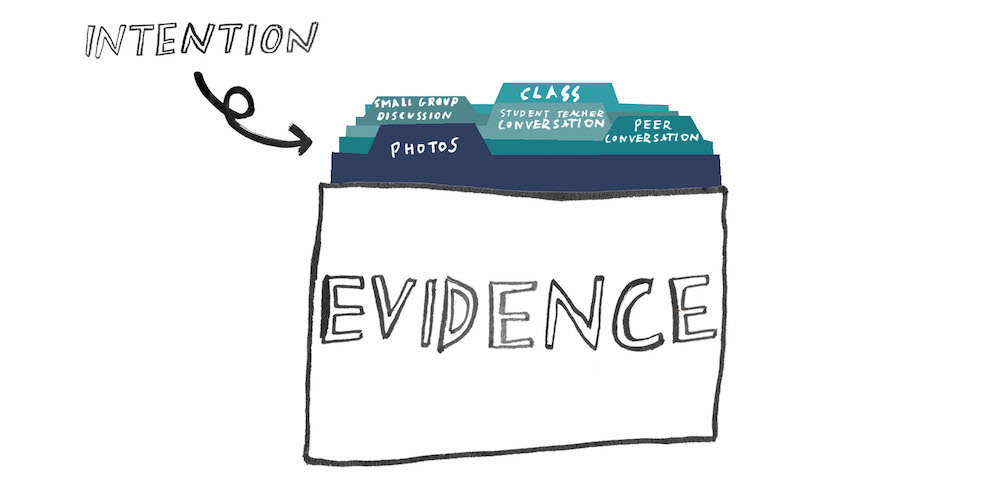 Think very carefully about what you are measuring. Do you understand WHY you have selected the criteria you have chosen? It's important you question your own criteria – do use them just because the school always have? Are they open and broad enough? If you have very specific endpoints which you are working towards, such as "has the child accurately understood how to convey perspective by straight lines" then you are perhaps missing a bigger picture. There are lots of ways artists use to capture perspective, not just the obvious vanishing point. By closing down the child's options you restrict the number of pupils who can succeed, and in doing so you make are less inclusive and less creative. So try to keep your measures of success open and embracing. Think generous, encouraging, and celebratory not tight, rigid, and didactic. This is not life or death. This is art…
Finally leave room for the unexpected to be celebrated. You may think you are teaching one thing, but in art, a pupil may discover another. Creative journeys have tangents – celebrate them!
---
This is a sample of a resource created by UK Charity AccessArt. We have over 1100 resources to help develop and inspire your creative thinking, practice and teaching.
AccessArt welcomes artists, educators, teachers and parents both in the UK and overseas.
We believe everyone has the right to be creative and by working together and sharing ideas we can enable everyone to reach their creative potential.
Add to favorites