Add to favorites
A collection of imagery and sources designed to introduce children to the process of letterpress.
Please note that this page contains links to external websites and has videos from external websites embedded. At the time of creating, AccessArt checked all links to ensure content is appropriate for teachers to access. However external websites and videos are updated and that is beyond our control. 
Please let us know if you find a 404 link, or if you feel content is no longer appropriate. 
We strongly recommend as part of good teaching practice that teachers watch all videos and visit all websites before sharing with a class. On occasion there may be elements of a video you would prefer not to show to your class and it is the teacher's responsibility to ensure content is appropriate. Many thanks. 



Teachers Notes
Letterpress is a relief printing technique. For hundreds of years letterpress was the only way to create reproductions of text. The invention of the letterpress in the mid 15th Century meant that information could be more accessible to the masses. Traditionally, the letters are arranged, a roll is inked and the raised surface of the letters are pressed against sheets or a continuous roll of paper. 
Take a online tour of Robert Smail's Printing Works in Scotland. Founded in 1866 and now part of the Scottish National Trust, the tour walks you through the rooms, different jobs and the machinery used in the victorian era.
A modern day letterpress process.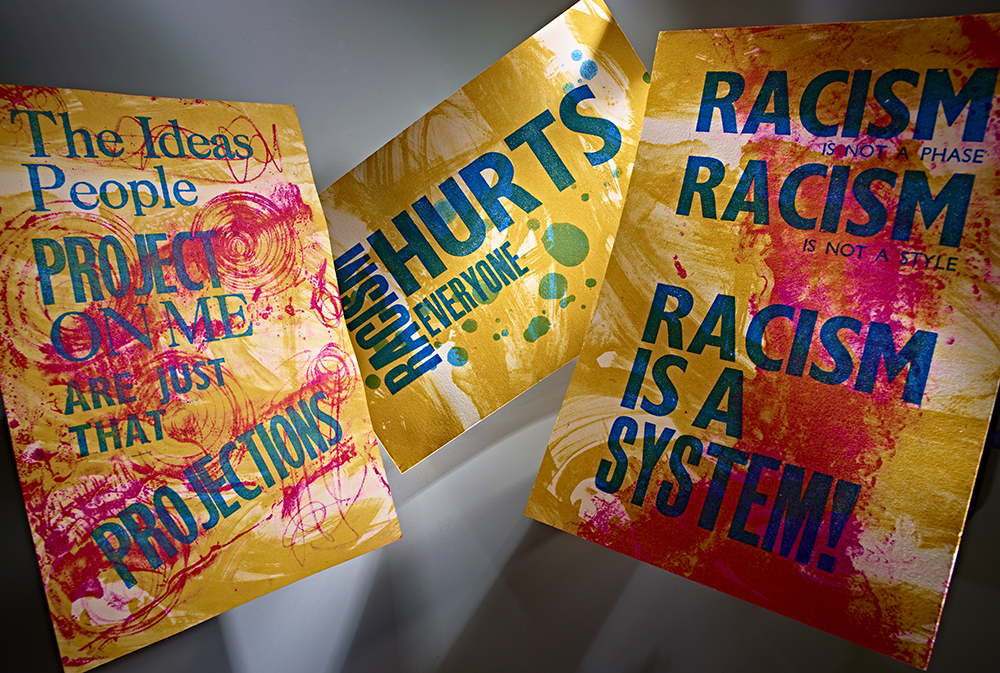 Theresa Easton, Photo-lithography, silk-screen and letterpress