Theme:
Transformation
Medium:
Books, Mixed media, Construction
Artists:
Su Blackwell, Andersen M Studio
In this pathway, suitable for ages 9 to 14, we explore the work of artists who make sculpture from books.  Use their work as the basis for conversation in the classroom, and then use the AccessArt resources below to enable pupils to explore ways they might create their own sculptures and artworks by transforming books.
If you use this resource in your setting, please tag us on social media: #InspiredBy @accessart (facebook, twitter) @accessart.org.uk (instagram) and share the url. Thank you!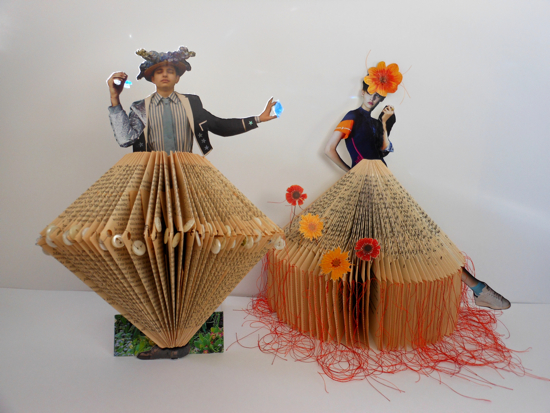 Books can be a great way to create a physical world, big or small!  Find out how Su Blackwell created the set for 'The Snow Queen' starting with just a book and a story. See how her set came to life here.
Andersen M Studio were commissioned to create an animation for Star Alliance (an airline alliance) to highlight five specific destinations offered. Find out how they used plane tickets to create this advert.
Find out more about how Andersen M Studio uses book art in advertising campaigns here.