Add to favorites
A collection of imagery and sources designed to introduce children to the process of linocut.
Please note that this page contains links to external websites and has videos from external websites embedded. At the time of creating, AccessArt checked all links to ensure content is appropriate for teachers to access. However external websites and videos are updated and that is beyond our control. 
Please let us know if you find a 404 link, or if you feel content is no longer appropriate. 
We strongly recommend as part of good teaching practice that teachers watch all videos and visit all websites before sharing with a class. On occasion there may be elements of a video you would prefer not to show to your class and it is the teacher's responsibility to ensure content is appropriate. Many thanks. 



Teachers Notes
Linocut print is a printmaking technique used for relief printing. The surface of the Linoleum is cut into with sharp V shaped tools to create a design. 
Linocut originates from the technique 'woodcut'. In this process a block of wood is used to carve from instead of linoleum. Woodcut is the oldest form of printmaking with records of its use on textiles from as long ago as the twelfth century.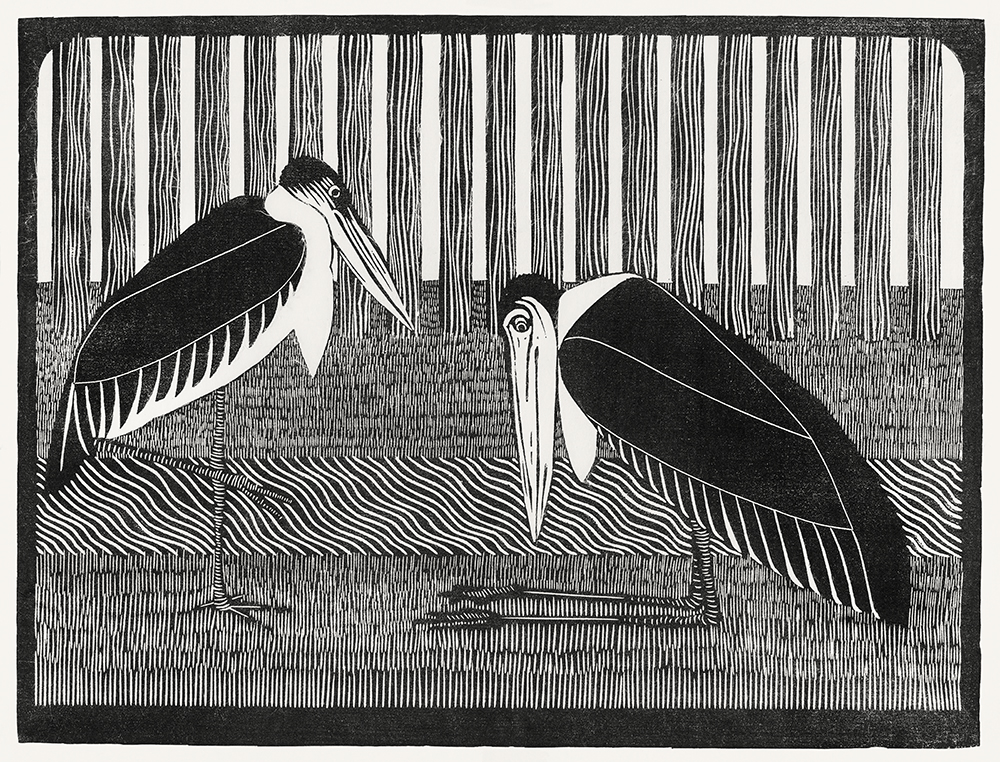 Two maraboos (Twee maraboes) (c.1914) by Samuel Jessurun de Mesquita. Original from The Rijksmuseum. CC0