Lorna's art explores mark-making and lines, made by pen and stitch. As part of the DrawAble series of resources for learning at home or school, this resource inspires children and teenagers to create drawings of indoor or outdoor environments, using straight lines.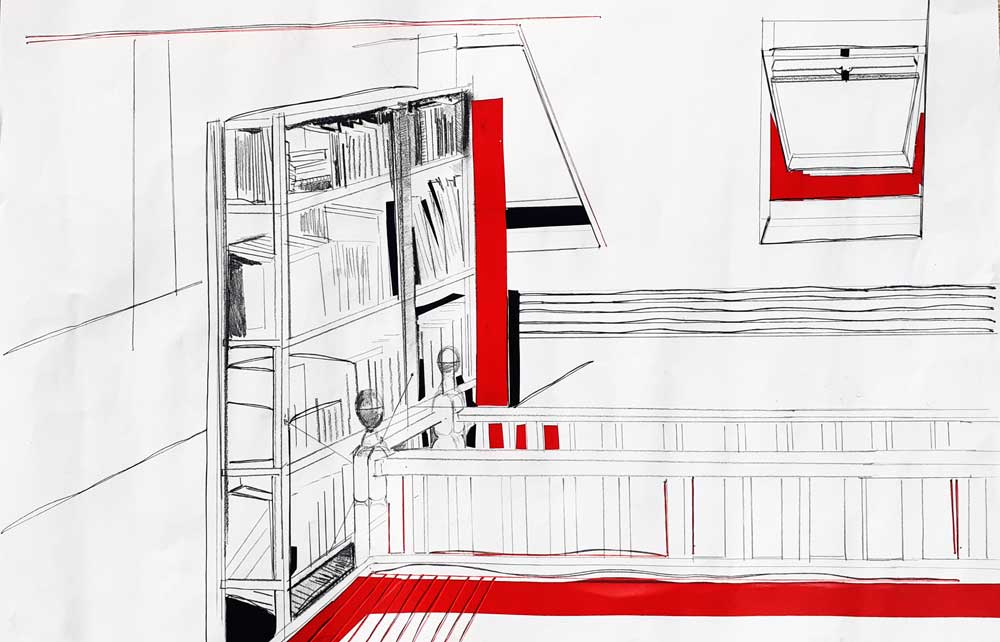 Introduction
My name is Lorna Rose, and I'm an artist. I love drawing and I'm always spotting new things I'd like to draw, on holiday, in my garden, or even on the bus coming home from work, I make quick sketches to capture the moment. This is some of my work where I used stitch to make marks: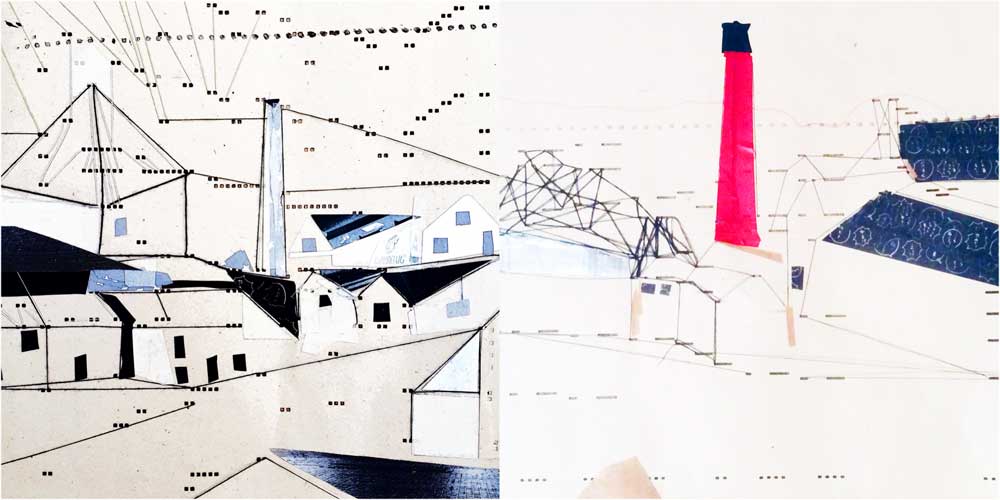 Today, we're going to explore how to make a drawing in our houses or outdoors using just straight lines. These pieces of artwork are great by themselves, but you can also develop them using other art forms, such as collage or stitch.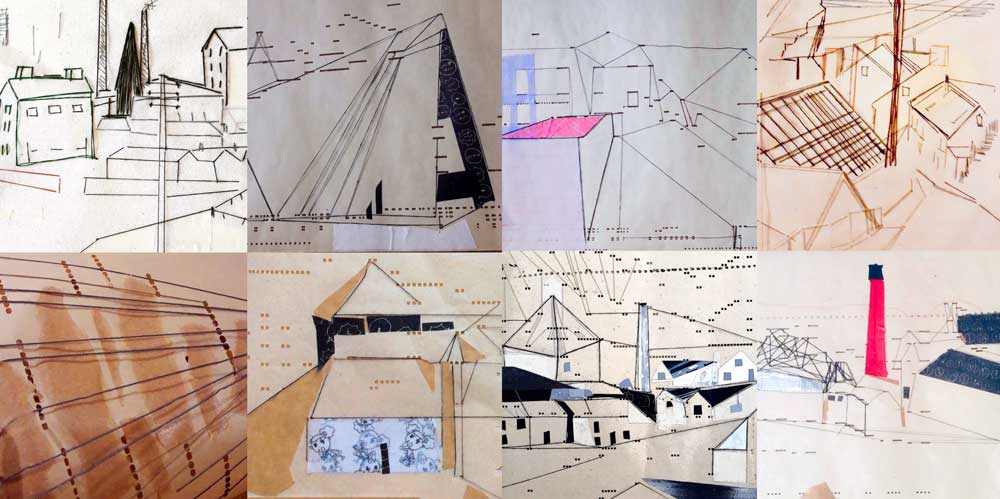 How to create your drawing
To start off any drawing you need to look. I tell all of my students, look a hundred times and then look some more. Look around you – what can you see that is made up of straight lines?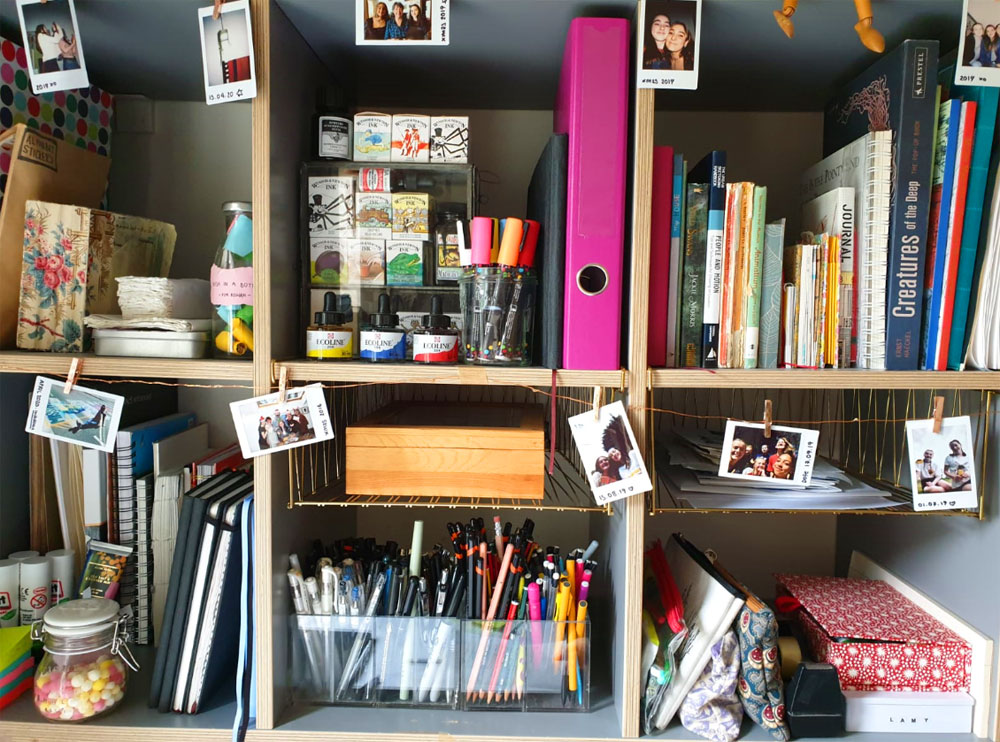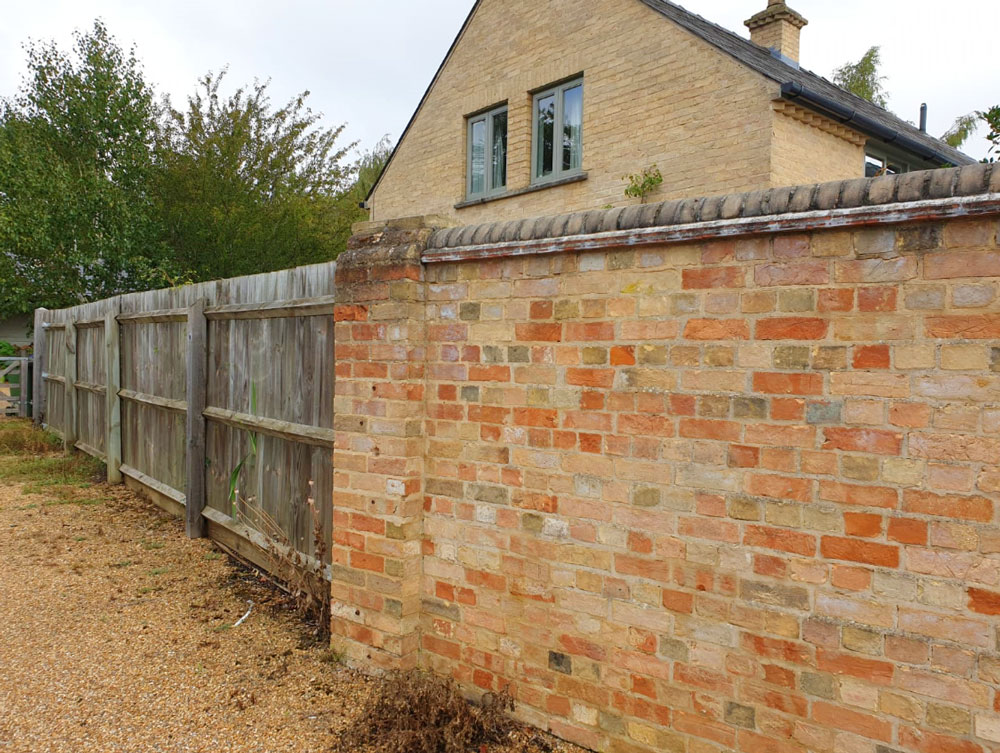 Don't forget that you will only be using straight lines. This can be quite challenging, but there's always a way to work around it. You can use a ruler to create the shapes in your picture with straight lines. If you don't have a ruler, anything with a straight edge is good, like a lollipop stick or an edge of a book.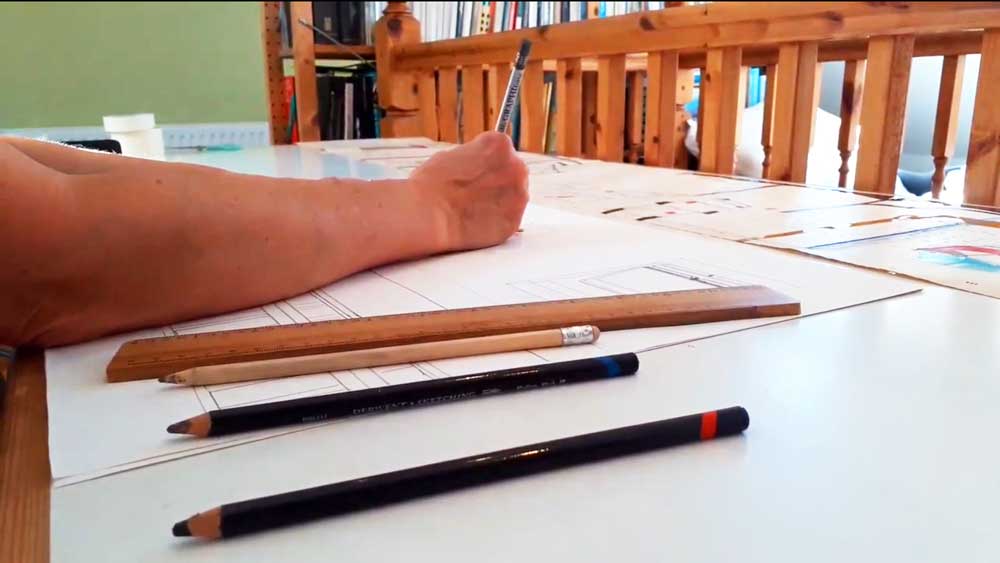 If you have different grade pencils, thick or thin ones, or even pens, these can build up dark and light areas of your picture. Or, you can use a variety of marks such as crosshatching, shading, rubbing, or blending. Sometimes it helps if you close your eyes a little bit, to see where the light and dark areas are. Start by capturing the lines that stand out the most, the dark ones. This will create the structure, and then you can go on to fill in all of the other lines around it.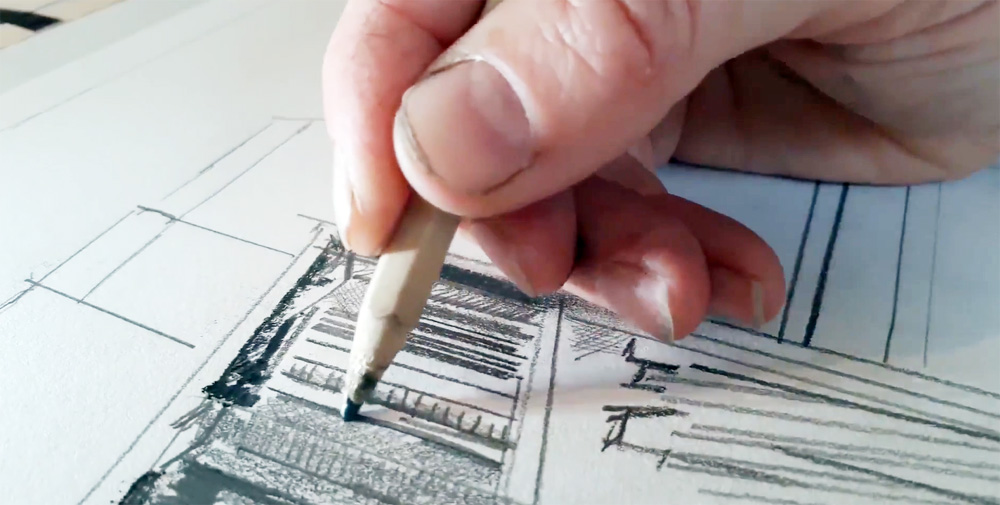 Adding other media
Once you've made your drawing, you can add to it by using stitch like I do, or even different kinds of tape or papers.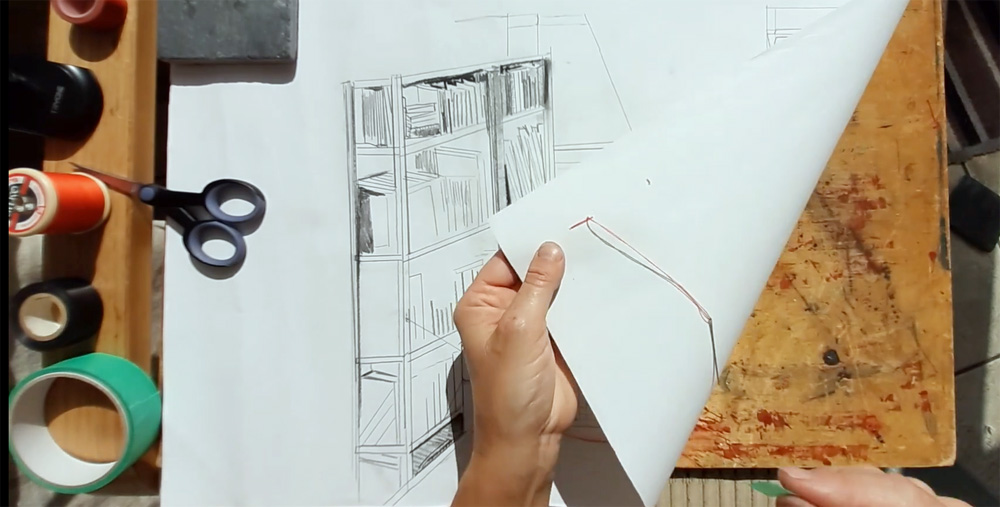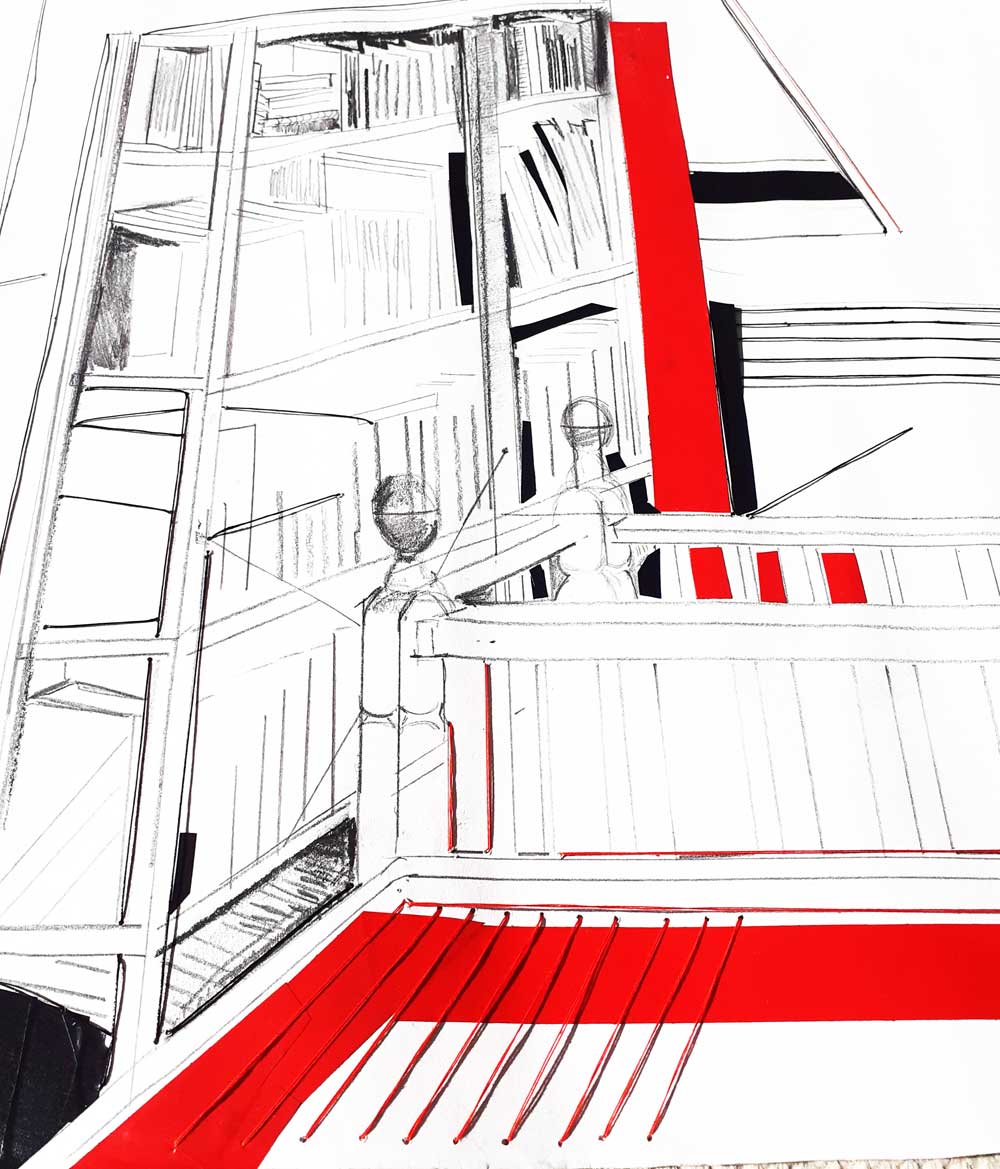 Now, it's your turn to have a go!
Find a subject or a scene and notice the major straight lines in it. Look at it as much as you can, before you start drawing. Keep re-looking at your drawing to assess how it's coming on. Are you happy with it? Does it need anything adding to or tweaking in any way?

Good luck. Enjoy making your drawing and have fun!
---
This is a sample of a resource created by UK Charity AccessArt. We have over 1100 resources to help develop and inspire your creative thinking, practice and teaching.
AccessArt welcomes artists, educators, teachers and parents both in the UK and overseas.
We believe everyone has the right to be creative and by working together and sharing ideas we can enable everyone to reach their creative potential.
Add to favorites