Join in the AccessArt Village Project by collaging a picture of your home using fabric rubbings and simple stitching.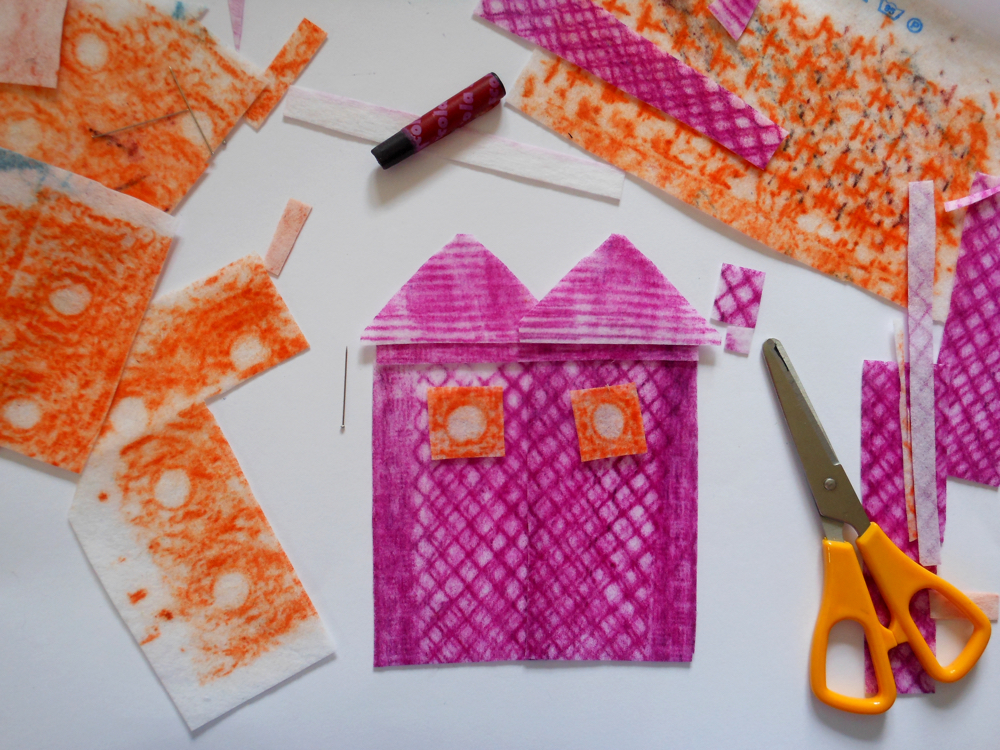 Fabric crayons are a lovely way to apply colour to material and if you use stiff fabric like Vilene with its white, fairly smooth surface, it's like drawing on very soft paper. Vilene is usually used in sewing as a support for other fabrics, it isn't woven but has a composite surface similar to commercial felt.
I used a pack of inexpensive Scola Di-Stix crayons for this project as they are designed for use on synthetic (man-made) fabrics. It you would like to draw on cottons or natural fabrics then Pental pastel dye sticks would work well and give you a similar colour palette.
The small panel at the bottom shows the Scola crayons applied to Vilene. These are then ironed to 'set' the colour (making it washable). The ironing process releases the bright, fresh colour and like ordinary crayons, the colours can be also be layered.
In contrast, this is a house drawing made with the Scola crayons on natural cotton which creates a much more subdued effect:
I used the Scola crayons to take rubbings from a garden chair, a paving stone, a garden ornament and a piece of corrugated card:
Once I'd made the rubbings, I sandwiched the Vilene between sheets of photocopying paper and ironed with a medium to hot iron. The colour transfers to the paper during the process so you end up with decorated fabric and then as a bonus, a print on paper too! These papers are lovely to add to sketchbook pages as a base for drawings or incorporated into home-made sketchbooks.
If you are inspired to join in and send us a printed and stitched image of your home, you can find more tips for sewing your textile piece here and more information about the project by clicking on the links below:
Many thanks to Appletons Wools for supporting the AccessArt Village Project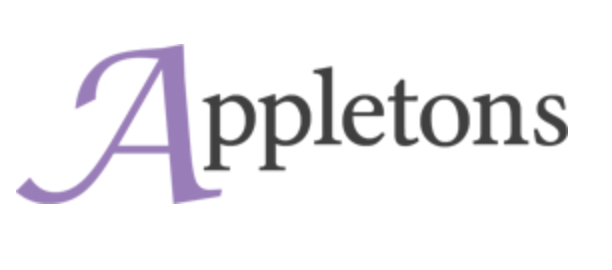 Add to favorites