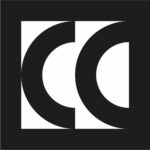 The Crafts Council works to inspire making, empower learning and nurture craft businesses. We believe craft skills and knowledge enrich and uplift us as individuals, and, in doing so, will change our world for the better.
We work closely with our networks of schools, teachers and maker educators to secure the future of craft in the classroom, creating resources to support learning nationwide and delivering projects such as Firing Up Make Your Future and Craft School: Yinka's Challenge.
We also believe that Craft learning doesn't stop at school; we champion opportunities for people of all ages to benefit from the wellbeing benefits of making, at home and as part of a community. Increasingly, we are exploring the role of craft in improving lives and promoting social justice.