By Sheila Ceccarelli (artist) and Yael Pilowsky Bankirer (Psychotherapist)
Week two with students at Cambourne Village College as part of the 'Young People's Pilot', coordinated and managed by Arts and Minds, a leading arts and mental health charity in Cambridgeshire.
Teenagers were introduced to graphite, charcoal, masking tape and acrylic paint as mediums for communal expressive mark making. A collective drawing was produced, whereby students were encouraged to work in collaboration and in response to each other.
This session was also about building up a repertoire of mark making experience and a vocabulary for working together.
Three separate 'canvases' were produced by three different groups.
---
First Marks
Graphite, Charcoal and Masking Tape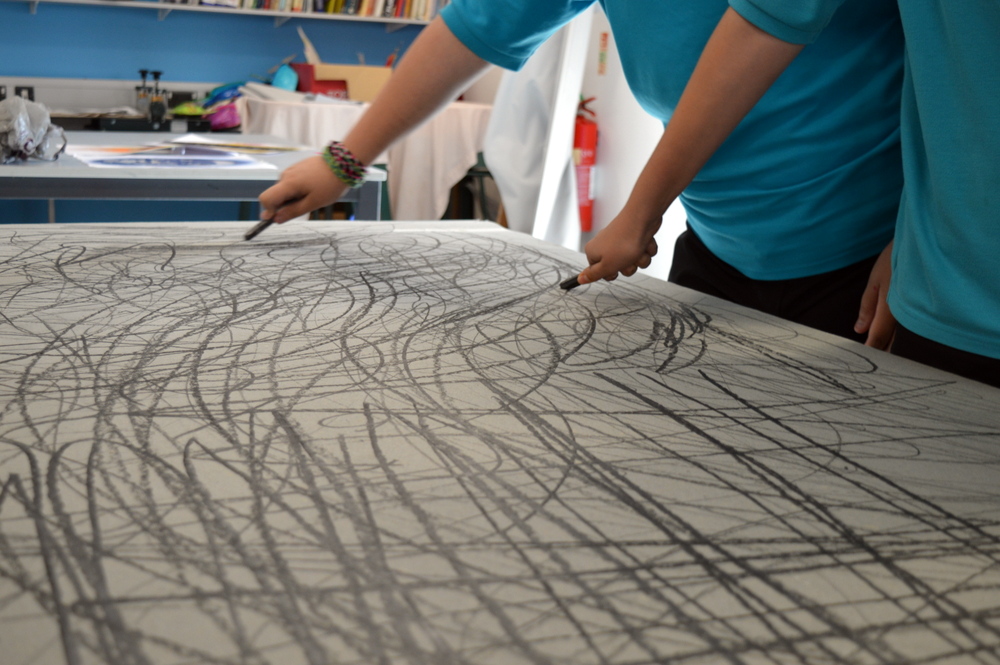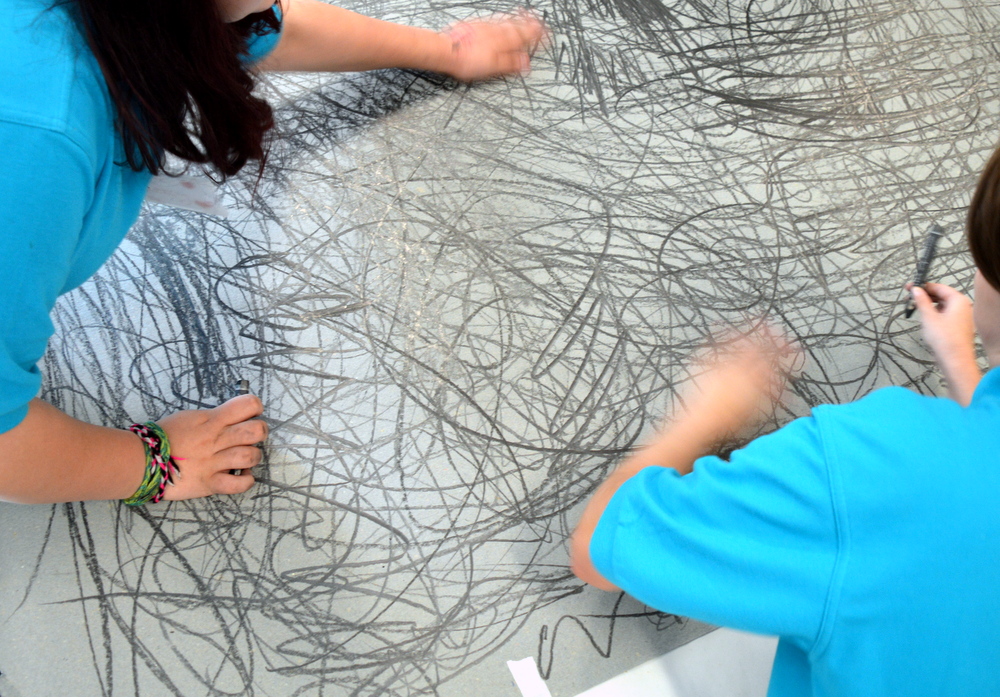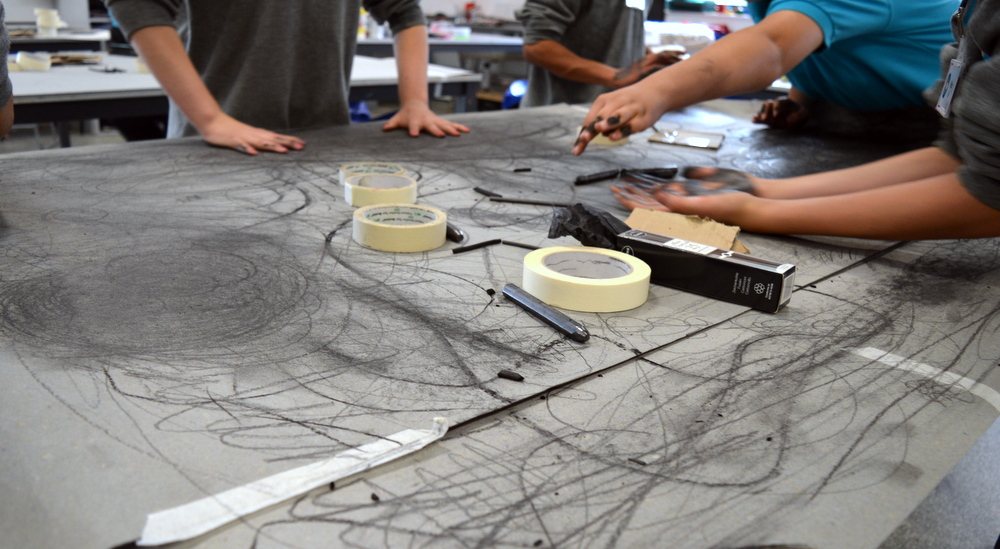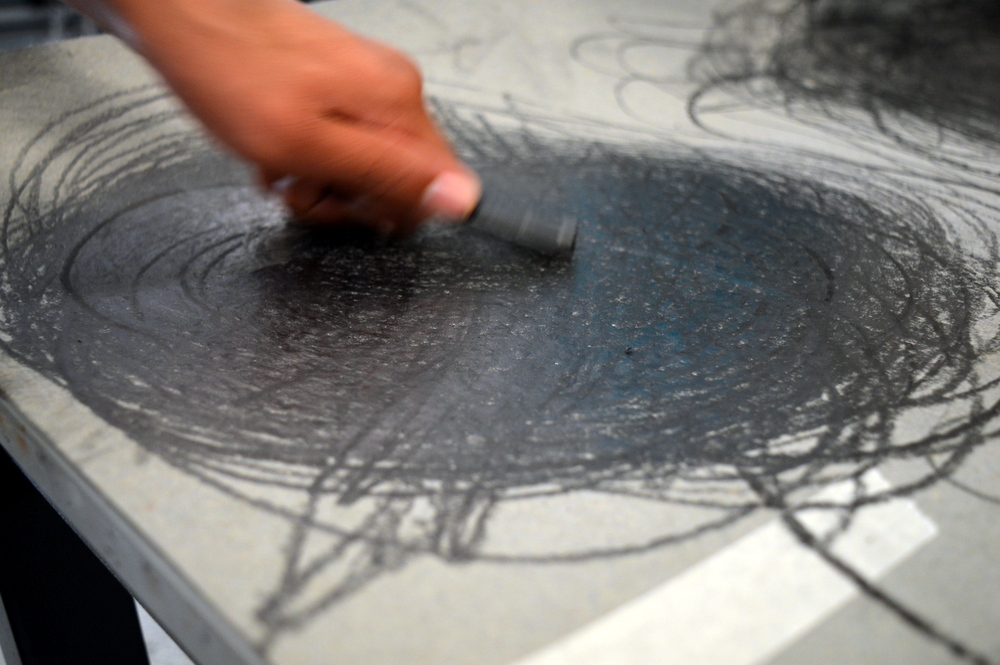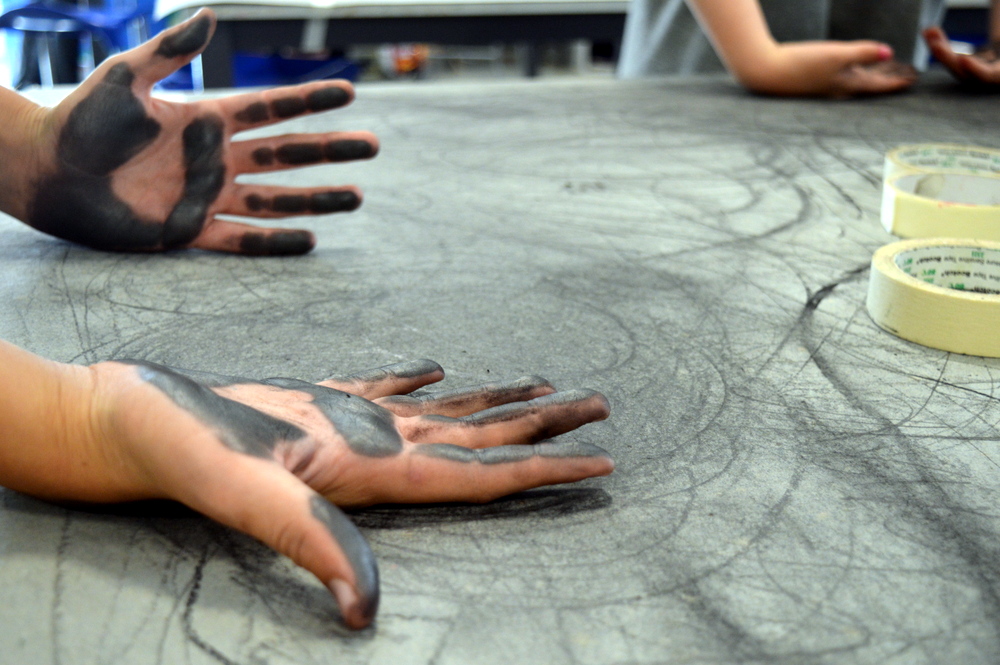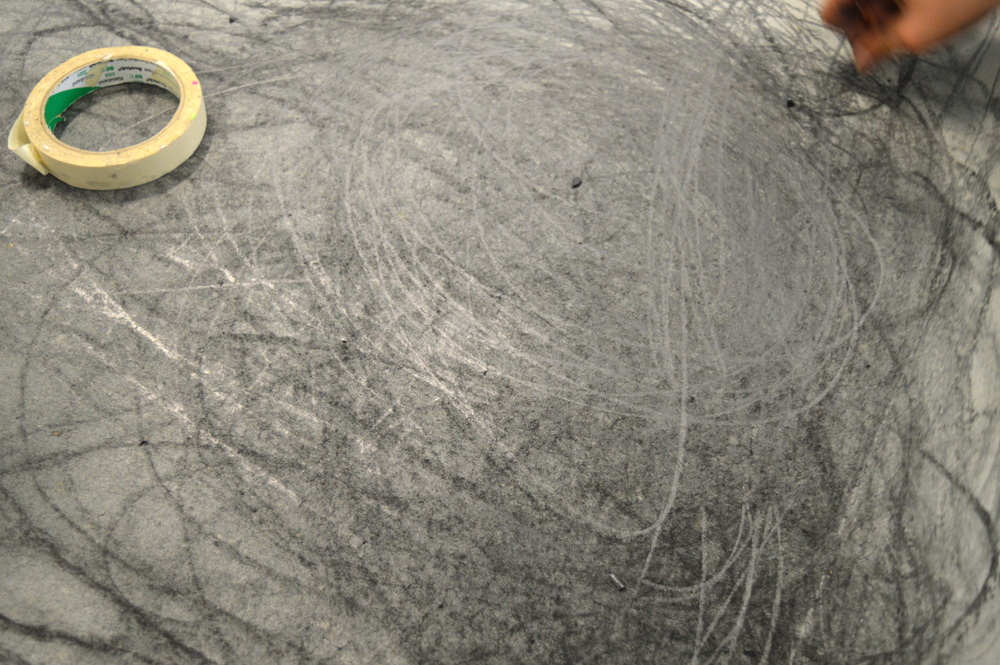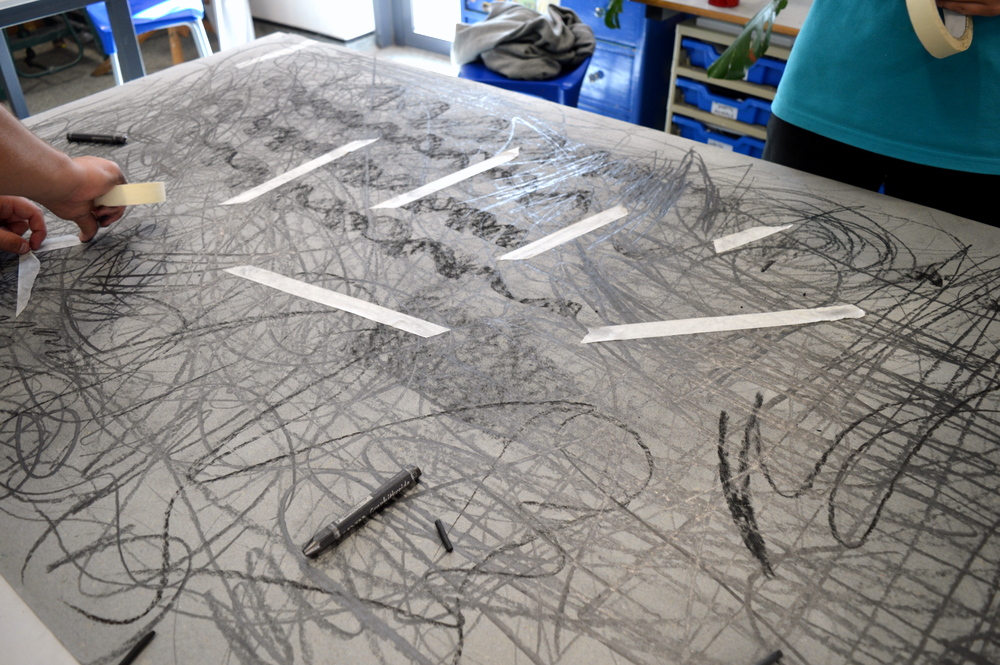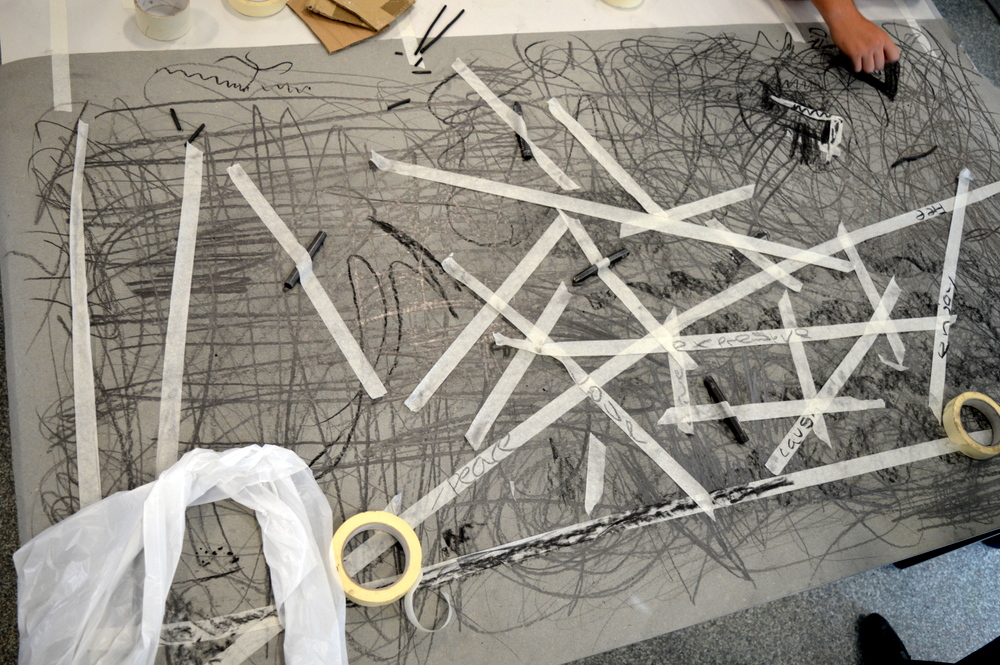 ---
Colour
Pastel and then Acrylic Paint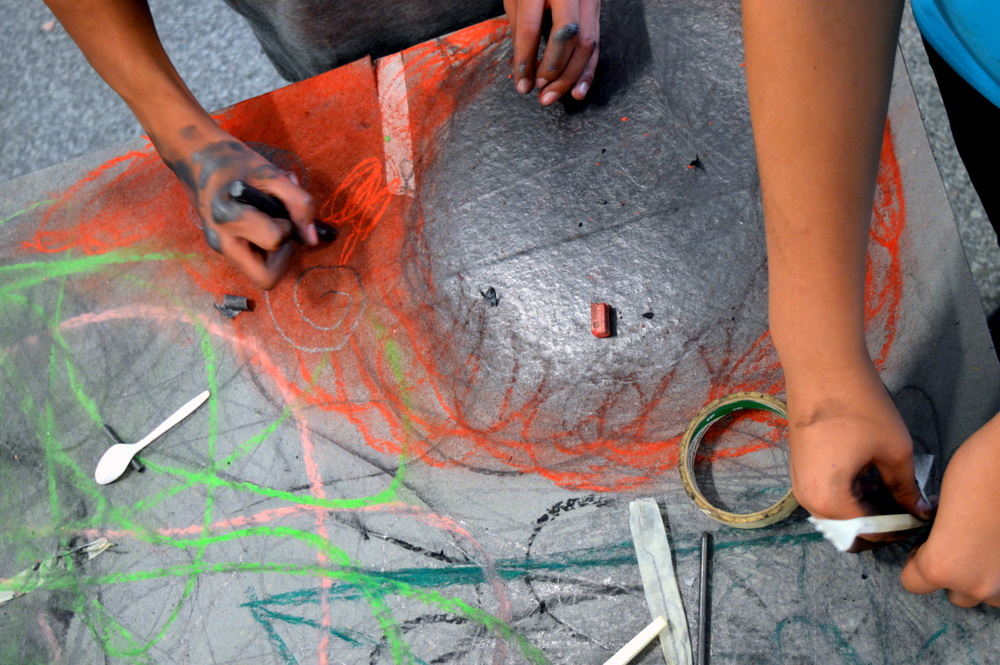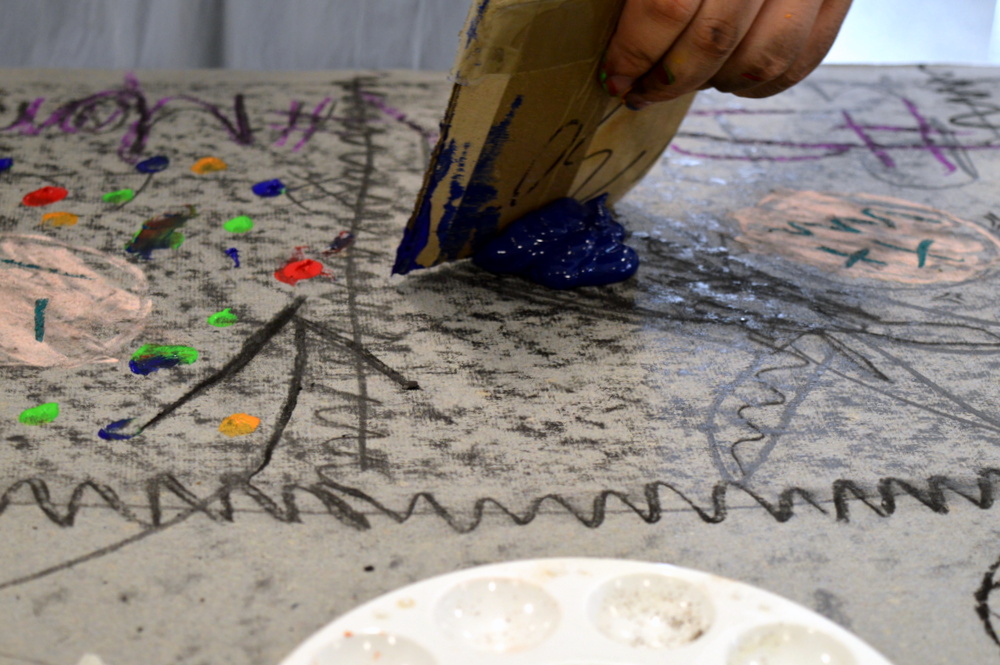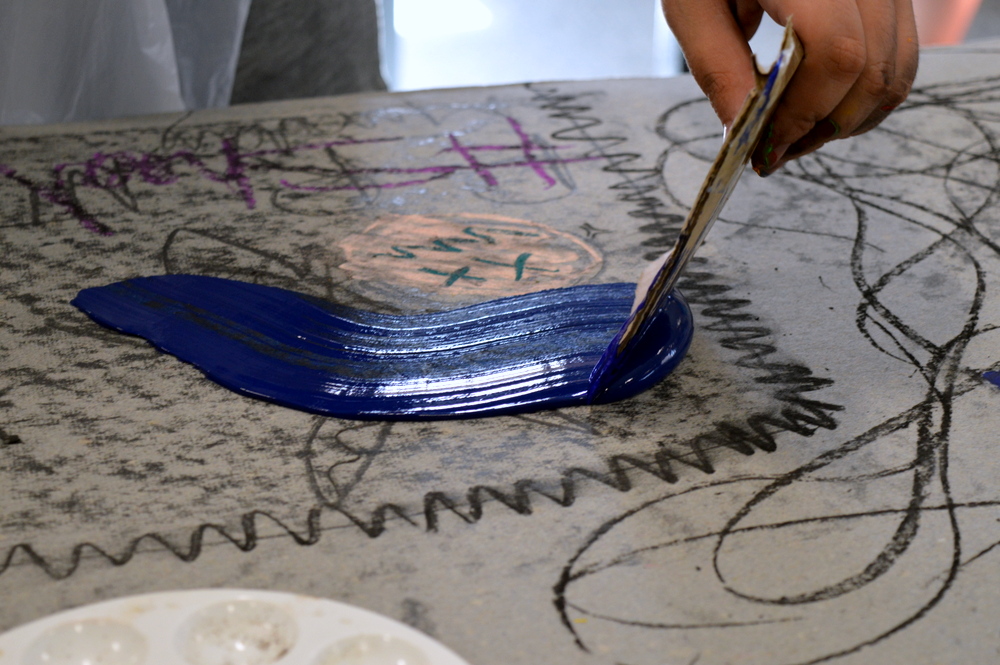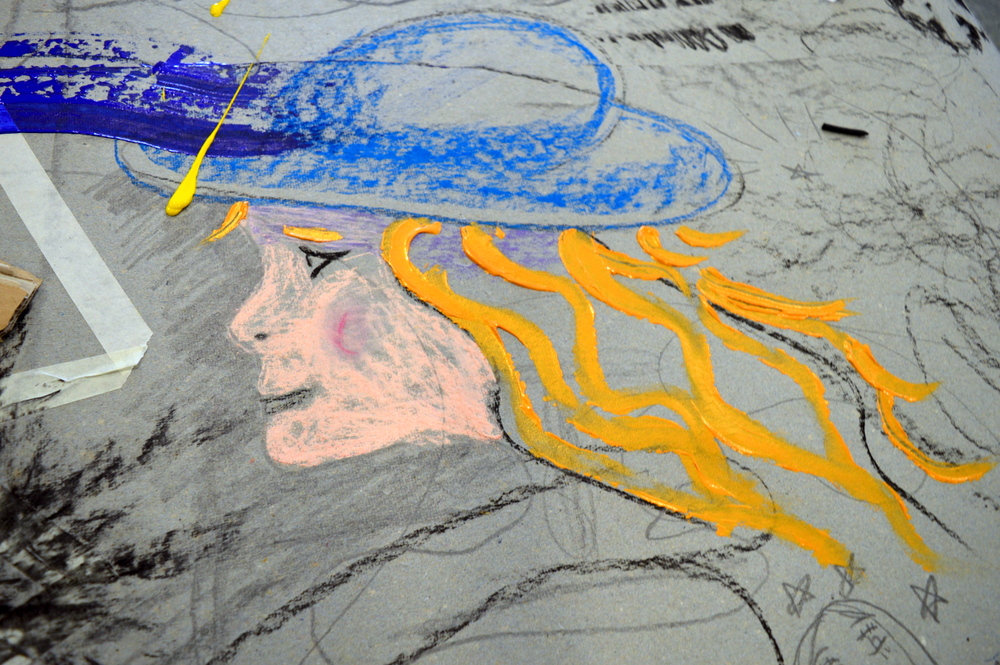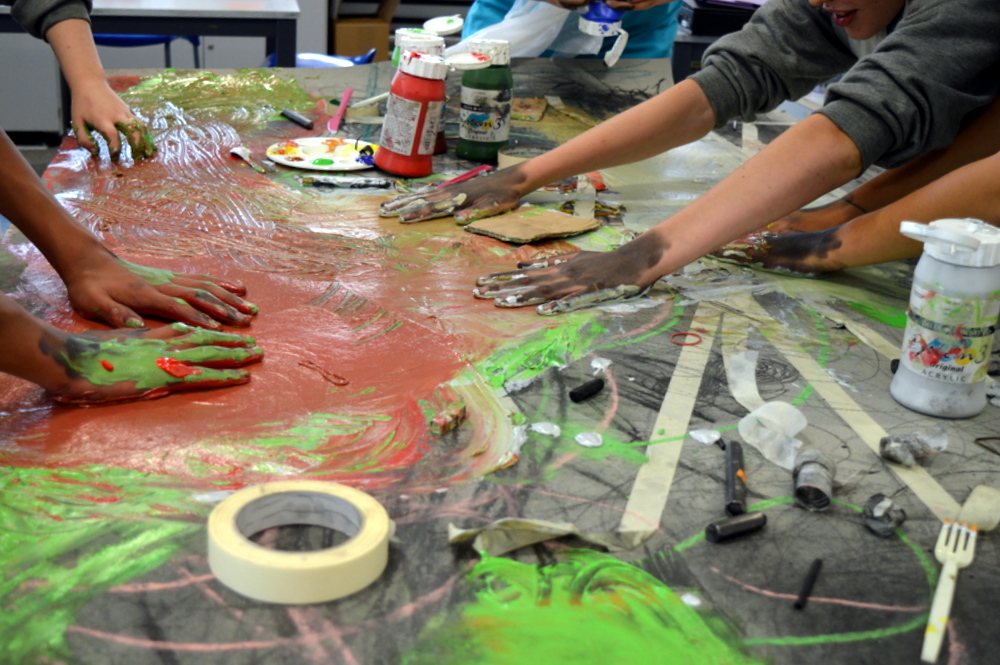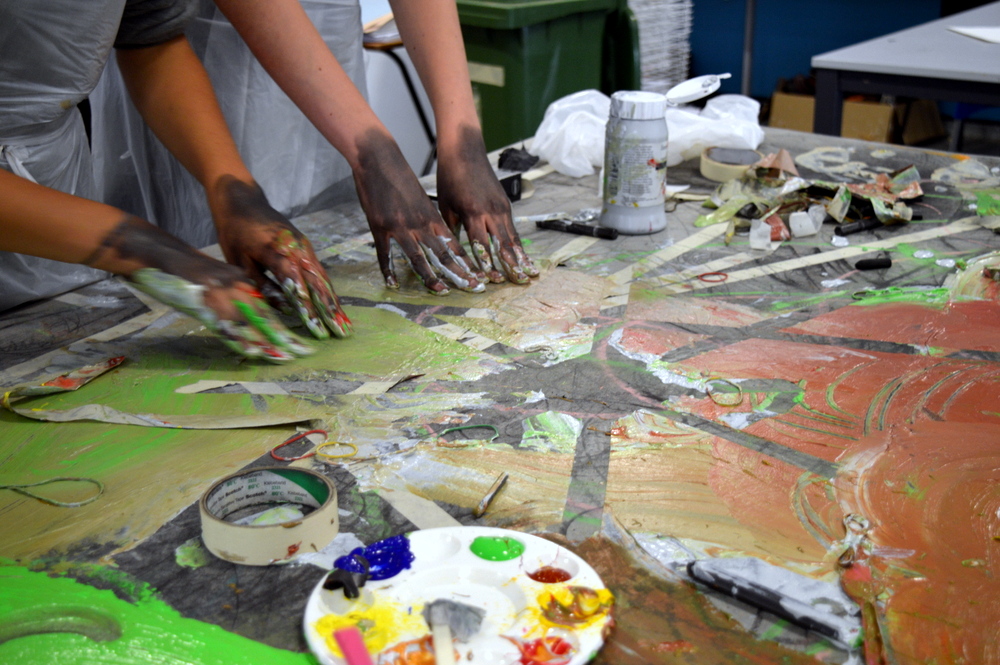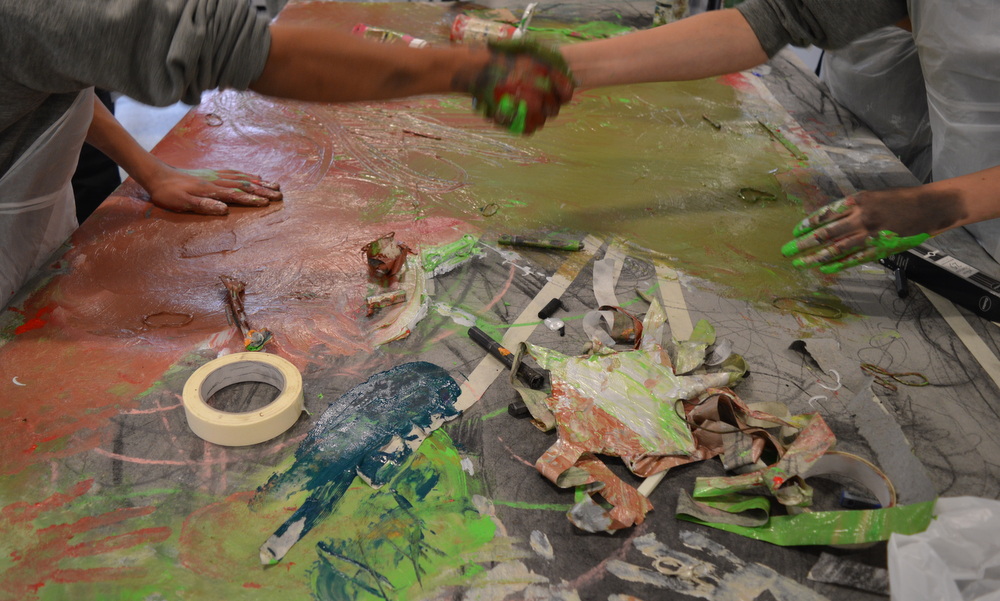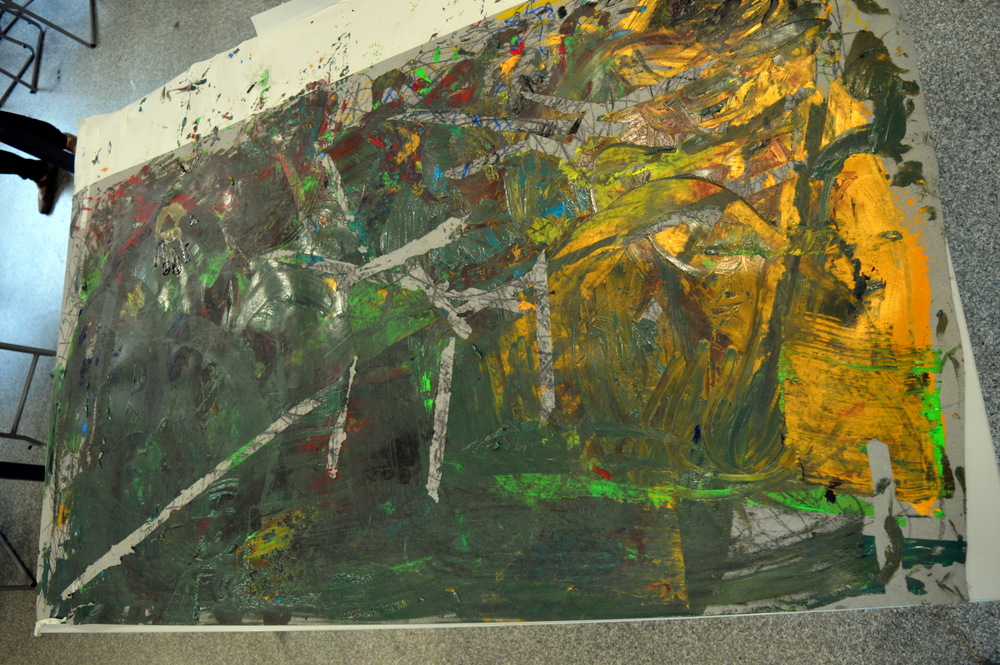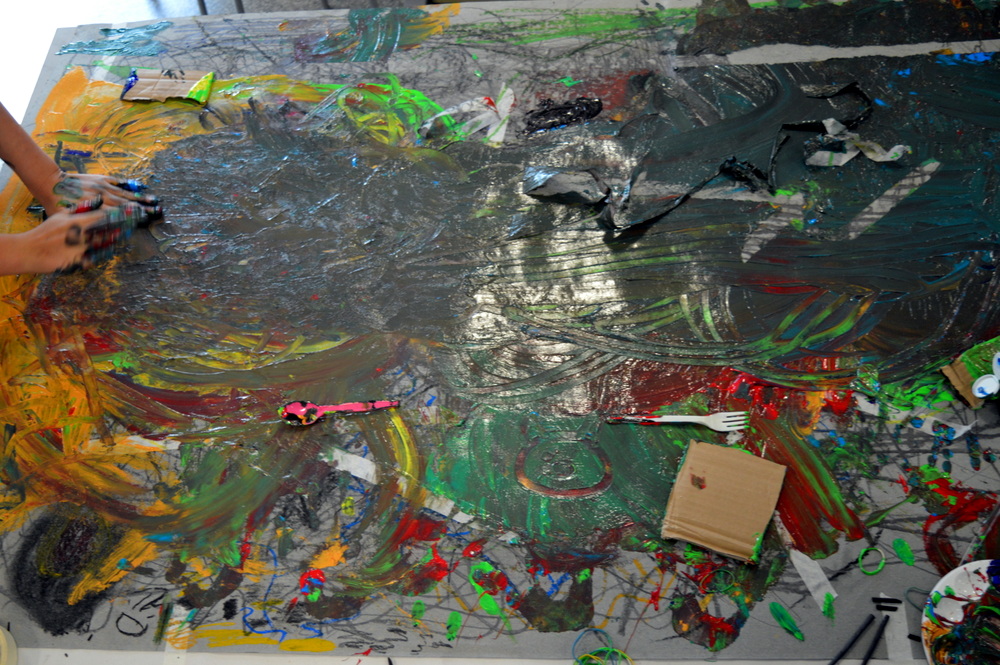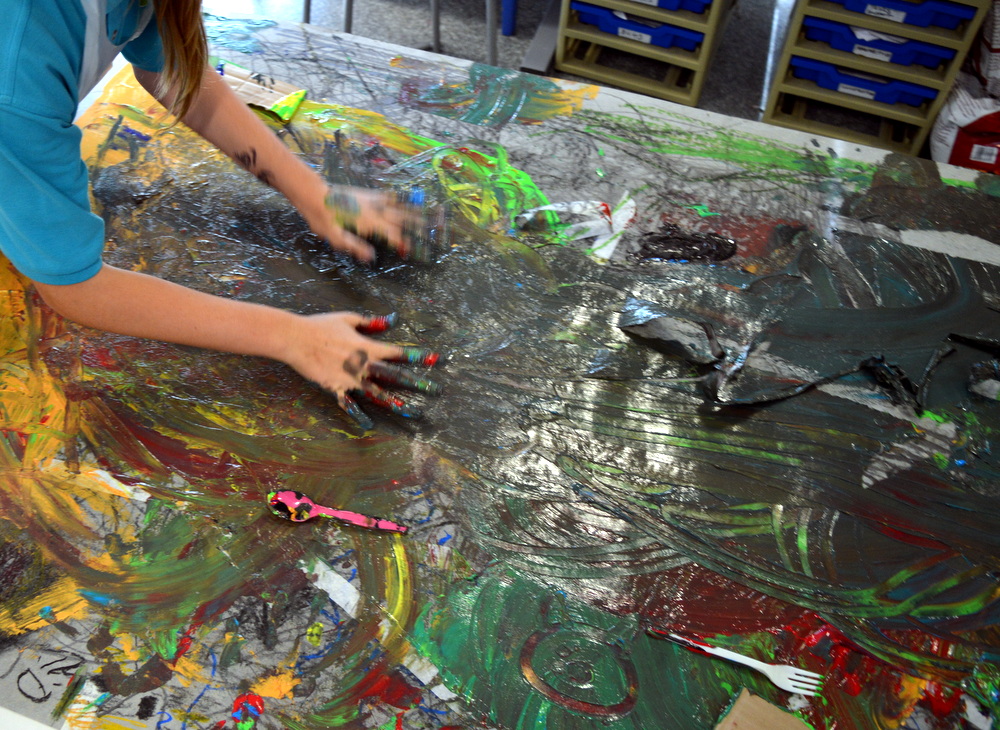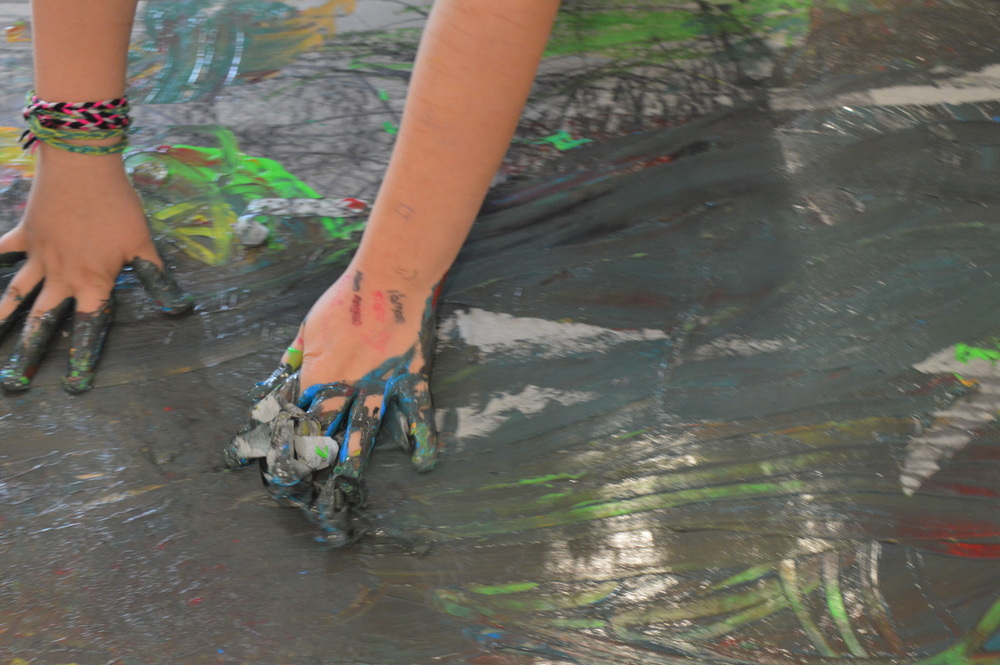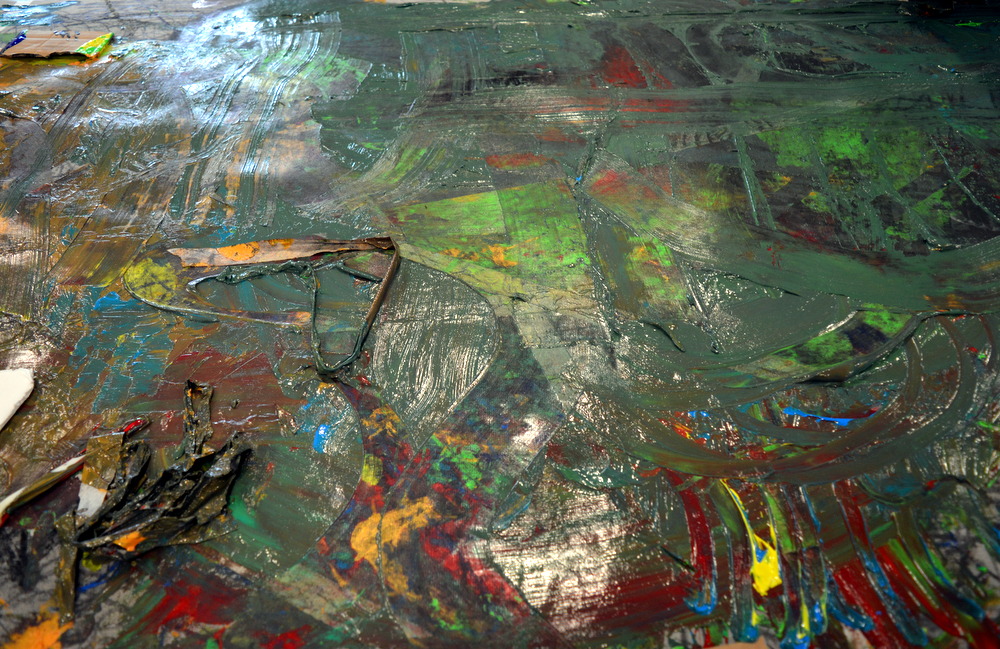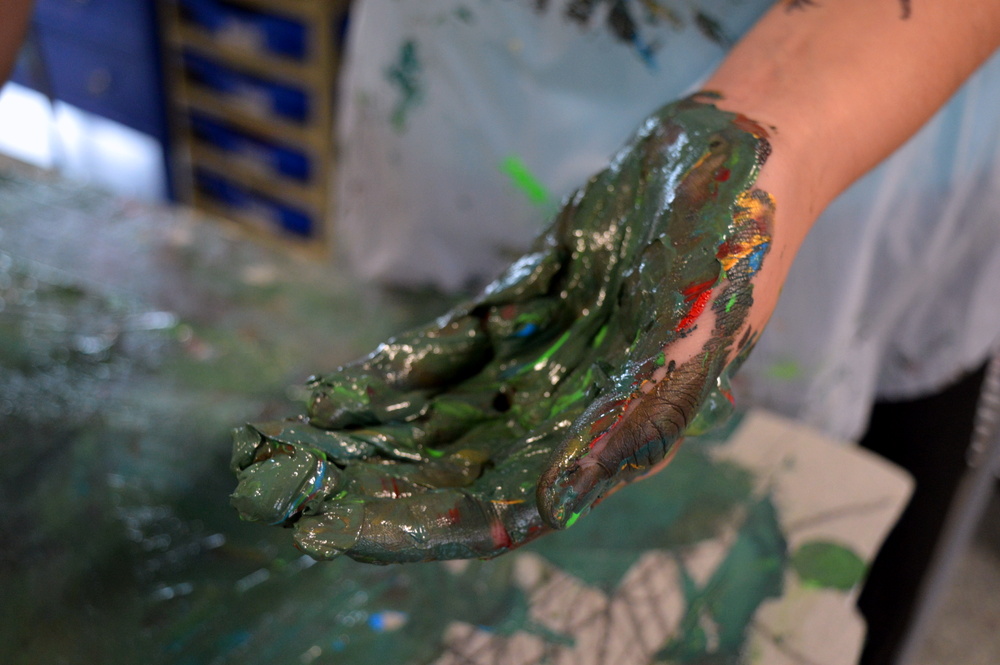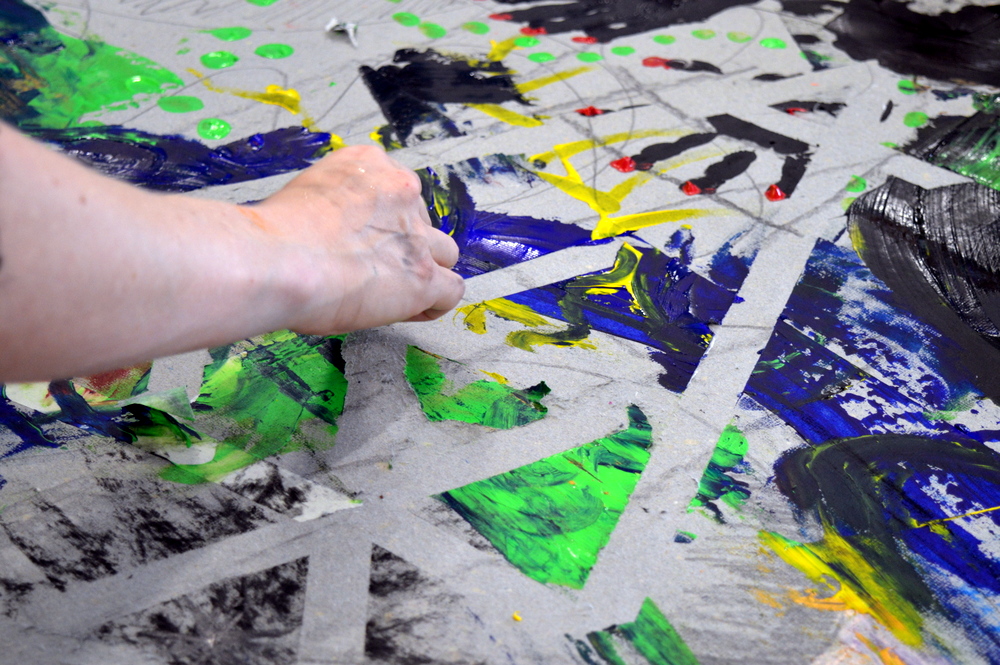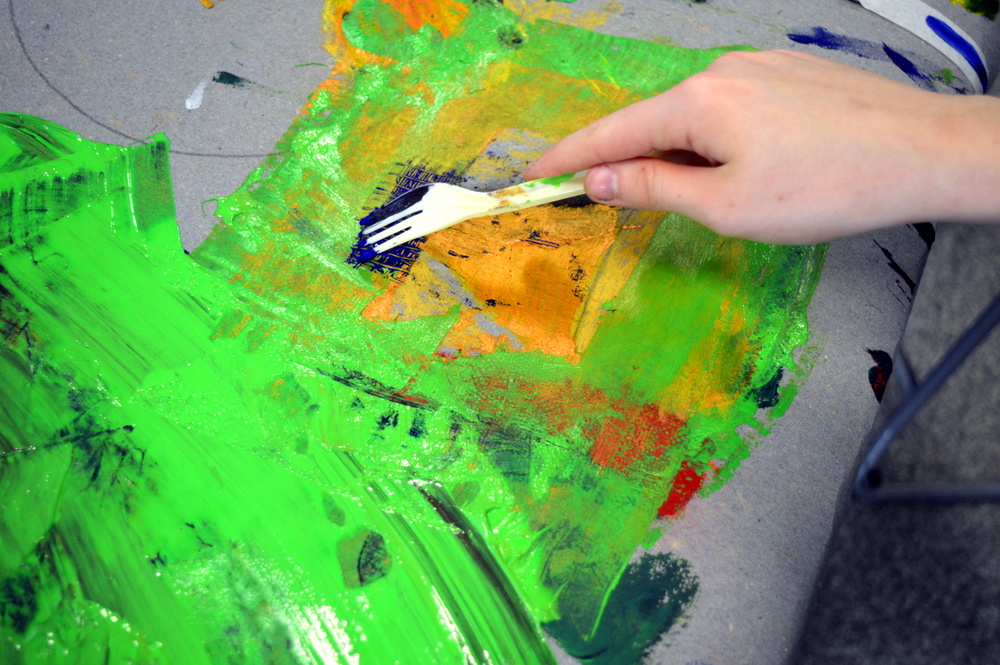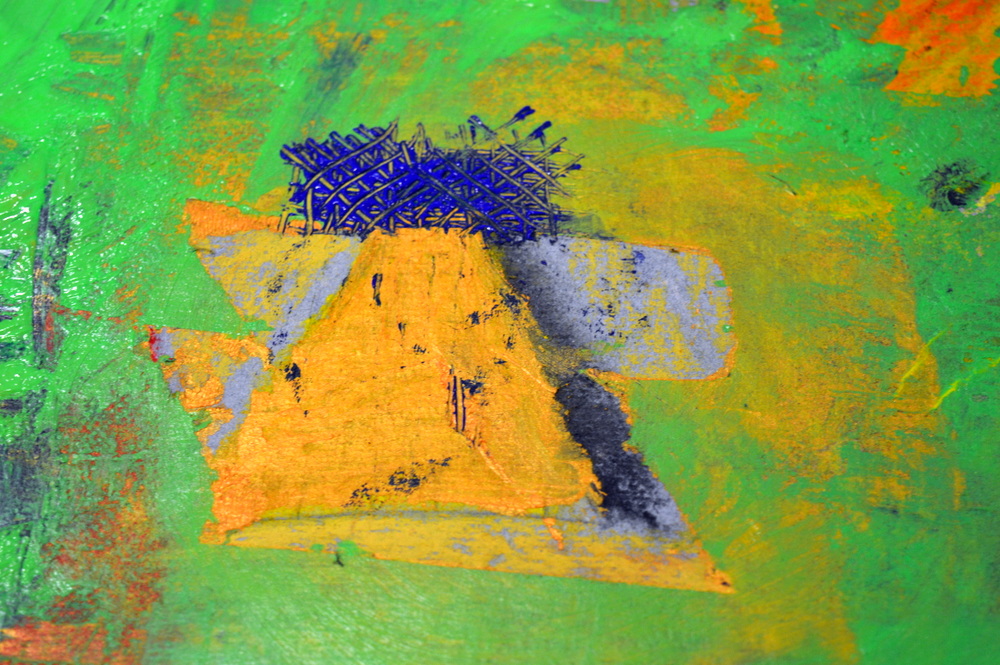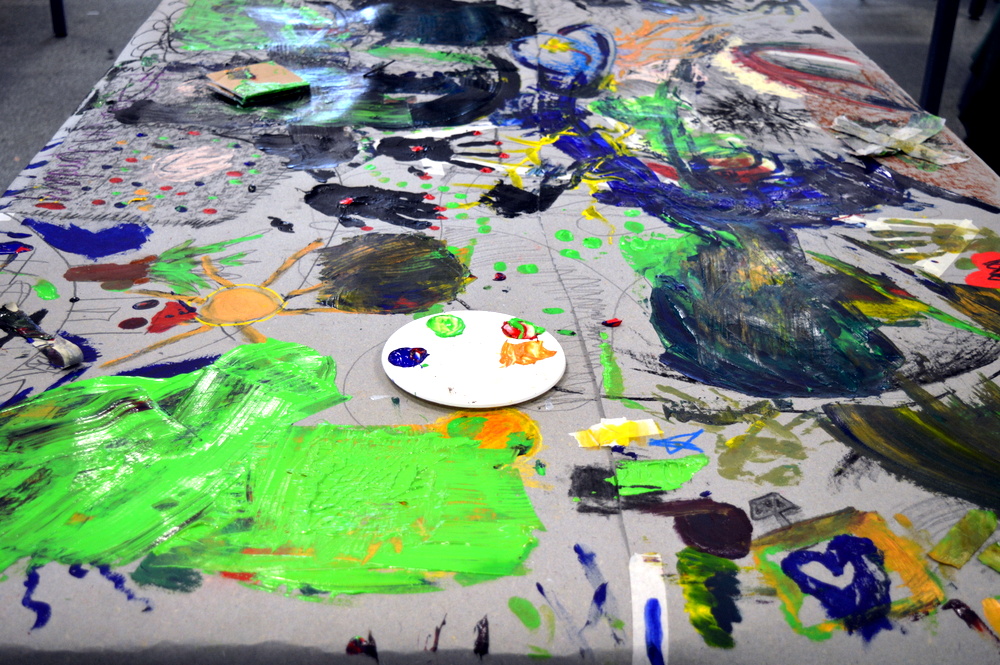 ---
Working Alone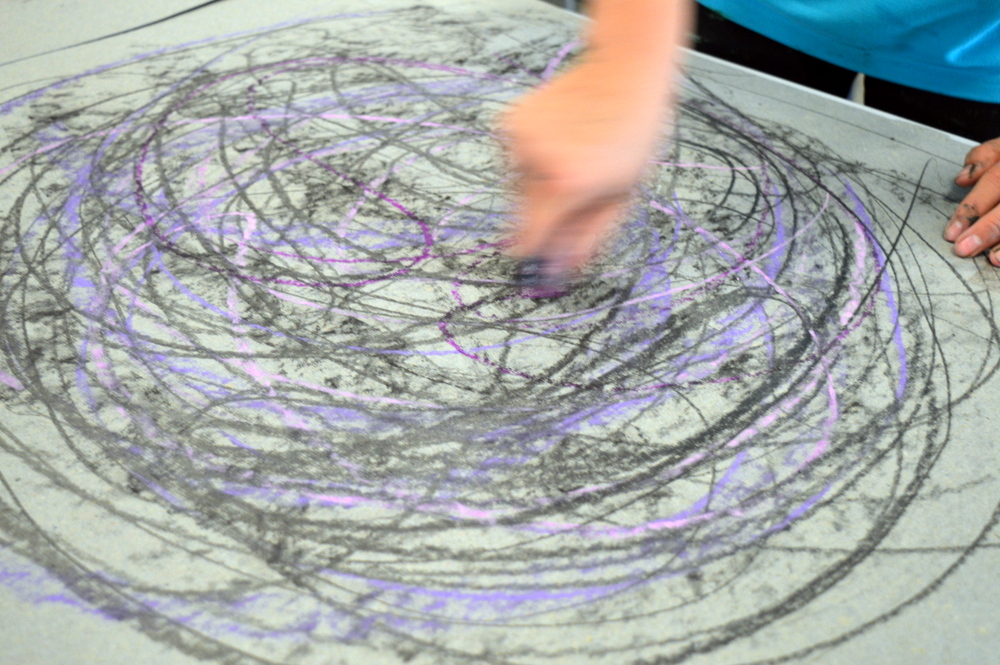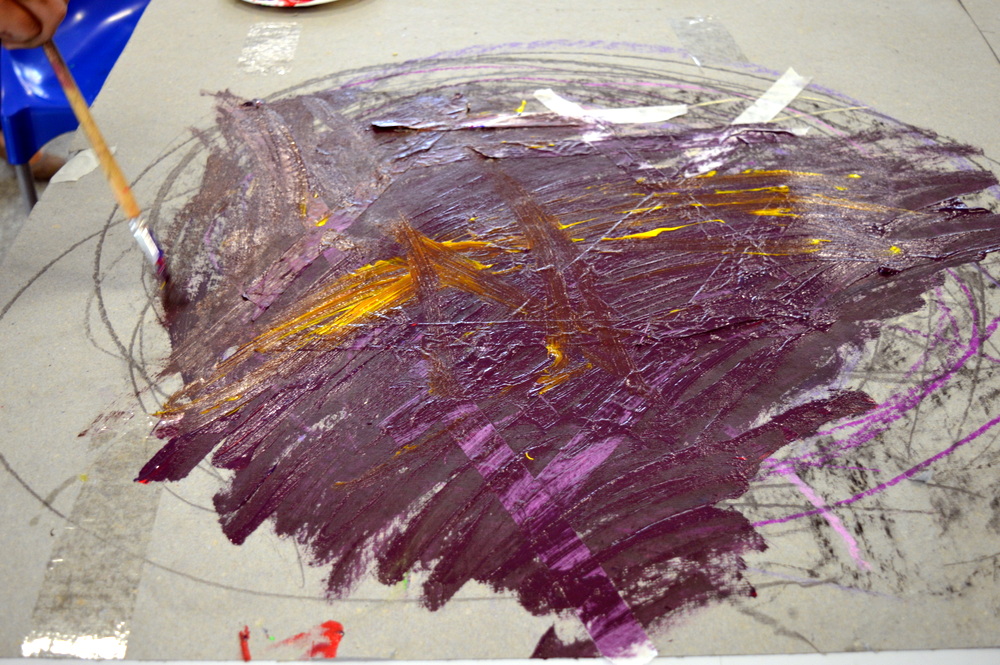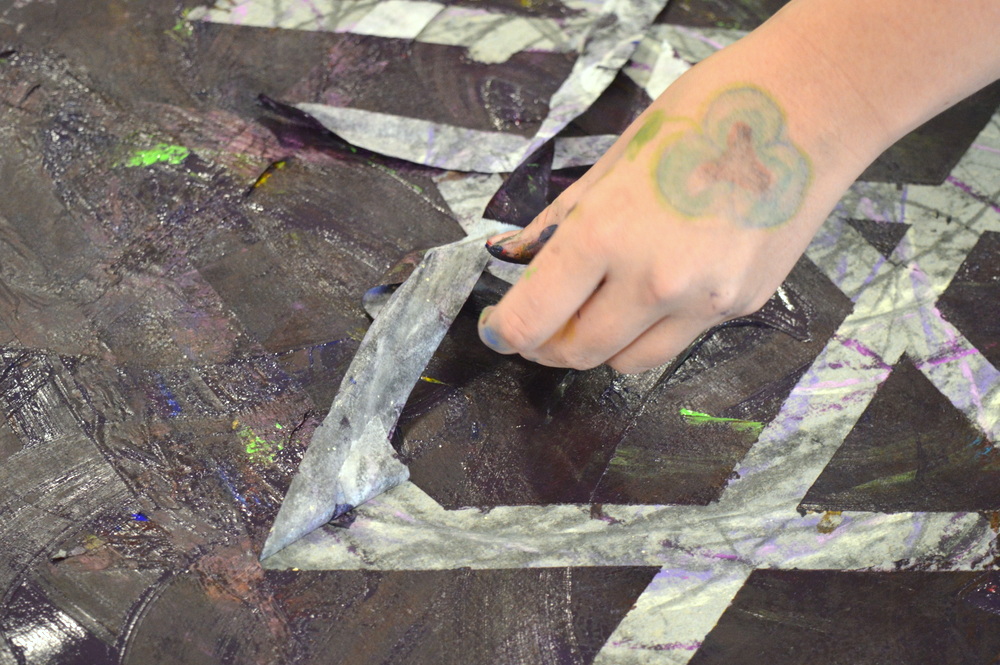 ---
Reflections by Yael Pilowsky Bankirer
On our second session, we made a 'battle of strokes', which is an expressive mark making in groups, using different kinds of paints and colouring material in layers. It was very clear that this session generated ecstatic feelings amongst the participants and we already got a very positive feedback from the school.
The session, exposing the non-verbal communications in the room was also an opportunity to touch and gently deal with difficult feelings of 'fitting in' that often preoccupies many young people this age. Students raised feelings of being left out and not fitting in and were happy to hear they can work on their own if they want to. We could see some of the participants gradually peeling off their shell and starting to create marks on the shared paper. Some felt more confident after working alone and only then decided to join a group.
One student, after working in a group, felt it wasn't enough and expressed a wish to create her own strokes on a separate paper. She stayed a little longer to explore her own ability to create layers of colouring. It was moving to see the amazing combination of colours she created and how proud and grateful she was for the opportunity to do that.
During this session the feeling tone in the room was of enthusiastic working. Both students and adults enjoyed the freedom to express themselves with different colours, to make space and leave markings on paper. We all took pleasure in getting messy, working with our hands, smearing the paint with our fingers. Students enjoyed colouring their hands, hand printing on the paper, 'high-five'-ing other people and 'getting their hands' on other people's work as well. It was moving to hear one of the participants say 'this is not art work, its heart work' and Sheila immediately replied that this could be the name for the project we were looking for.
---
Thanks
Many thanks for the young people on this course for so openly sharing their ideas and processes.
To Arts and Minds for commissioning, visioning and managing such important work.
To Cambourne Village College for hosting the project and supporting so wholeheartedly the principle behind the work.
Thank you to Helen Coutts and Ryan Waldock for their help and support during the sessions.
To the spirit of collaboration that enables the documentation of these sessions by AccessArt and Yael Pilowsky Bankirer .
To Jessa Leff and Gavin Clayton for commissioning and visioning such important work.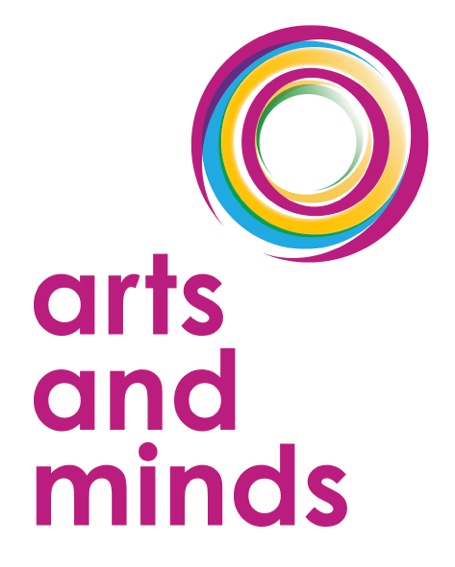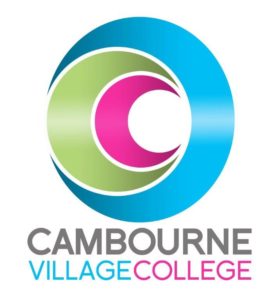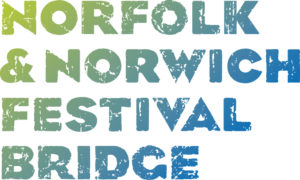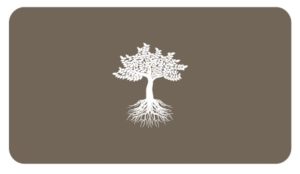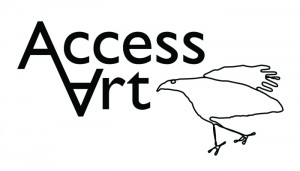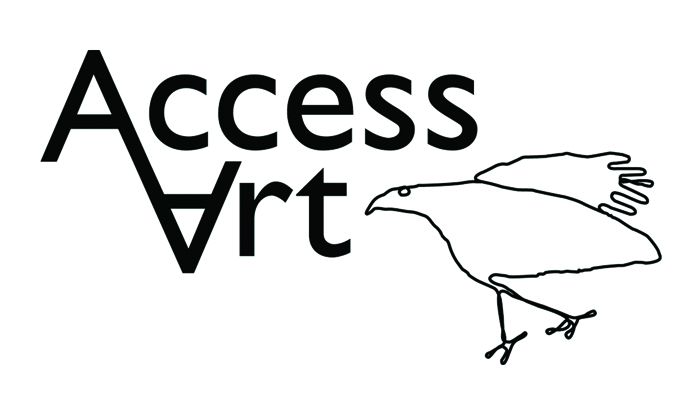 Add to favorites