By Kate Gorely
Notes for Teachers
Teachers and Art Educators who are introducing portraits and facial proportion.

Julian Opie and Andy Warhol

​A4 clear acetate sheets or laminating pouches

Black permaent marker pen

ipad or camera

printer

acrylic paints

mark making tools – cotton buds, stick, sponge etc

This session takes about an hour, although could take longer or be spread over 2 sessions.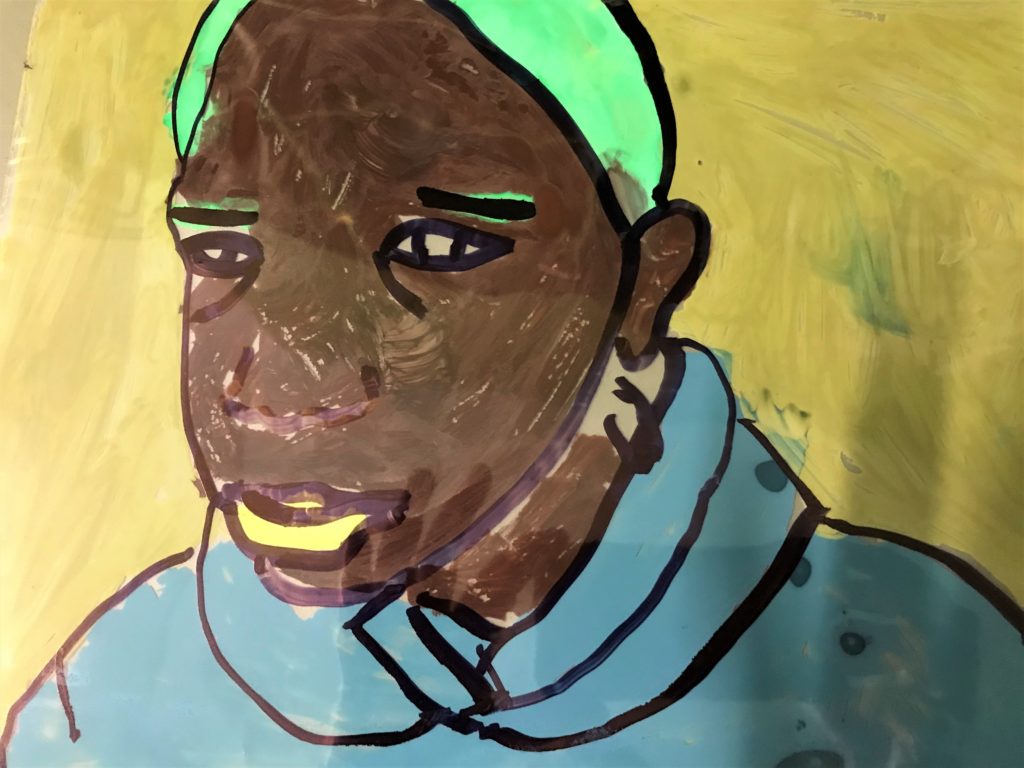 I used this session at the very beginning of a project on portraits. We found it very useful to really look at our faces and where our features are. Where about on our faces were our eyes and lips? It also gave the children a boost in confidence in producing something original that looked like them. They were able to make choices in how they posed for the initial photograph, which colours they used and what texture added. The result was that each portrait was unique and personal.
This back painting technique could be used for other projects too – such as landscapes, illustrations and architectural drawings.
Introduction
We began by looking at the work of Julian Opie and Andy Warhol on the Tate website.
Their portrait images show a simplified version of features and play with colour to create different effects.
Creating the outline
The children then took close-up photographs of each other, although this could also be done by them taking photos of themselves. These were printed onto paper, and a sheet of a clear acetate was then laid over the printed photograph. You could also use a sheet from a laminating pouch to get the same effect.
Using a black permanent pen, the children traced the outline of their features. They drew in the eyes, hairline, mouth and neck. The emphasis is very much on simplicity here – the less detail, for example teeth and eyelashes, the better. It is more effective to draw in just the nostrils of the nose.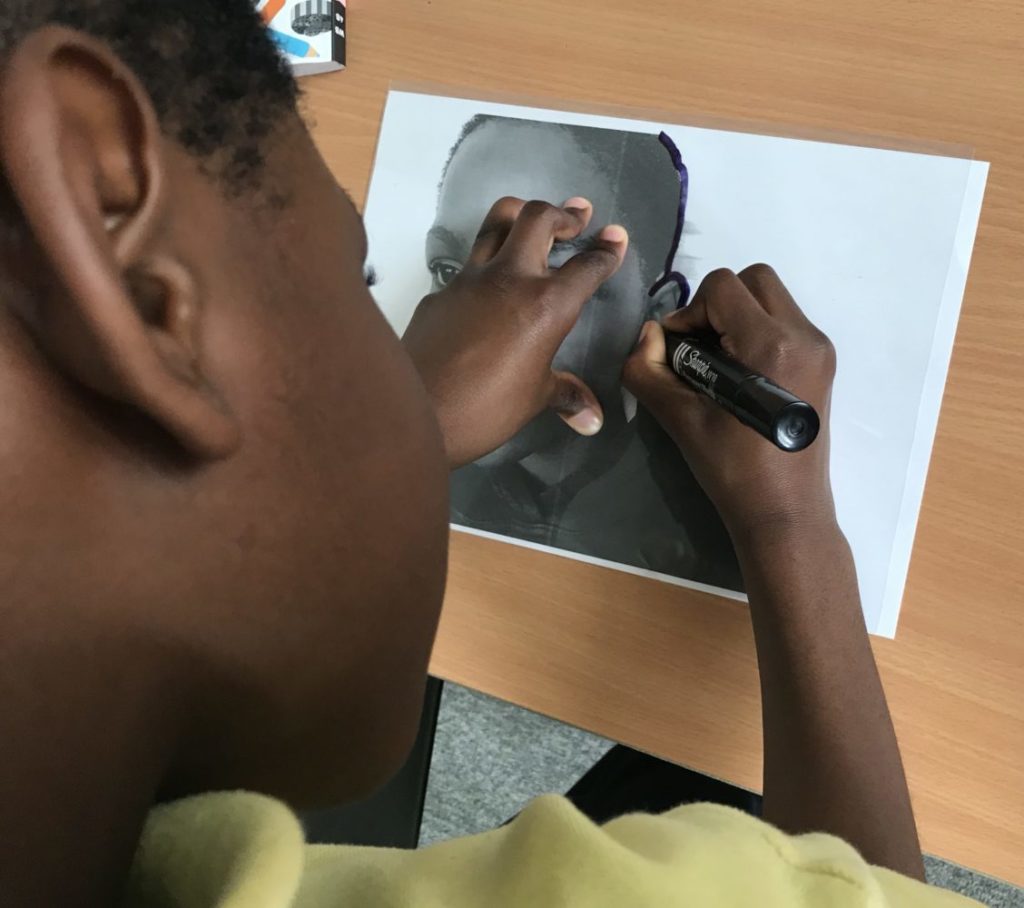 Once the features had been traced, the acetate was slid off the photograph to reveal the overall effect. At this point the children assessed, did anything need to be added? Some peer feedback was very useful at this stage. This is a very satisfying moment, when the children are presented with a really effective line portrait of themselves.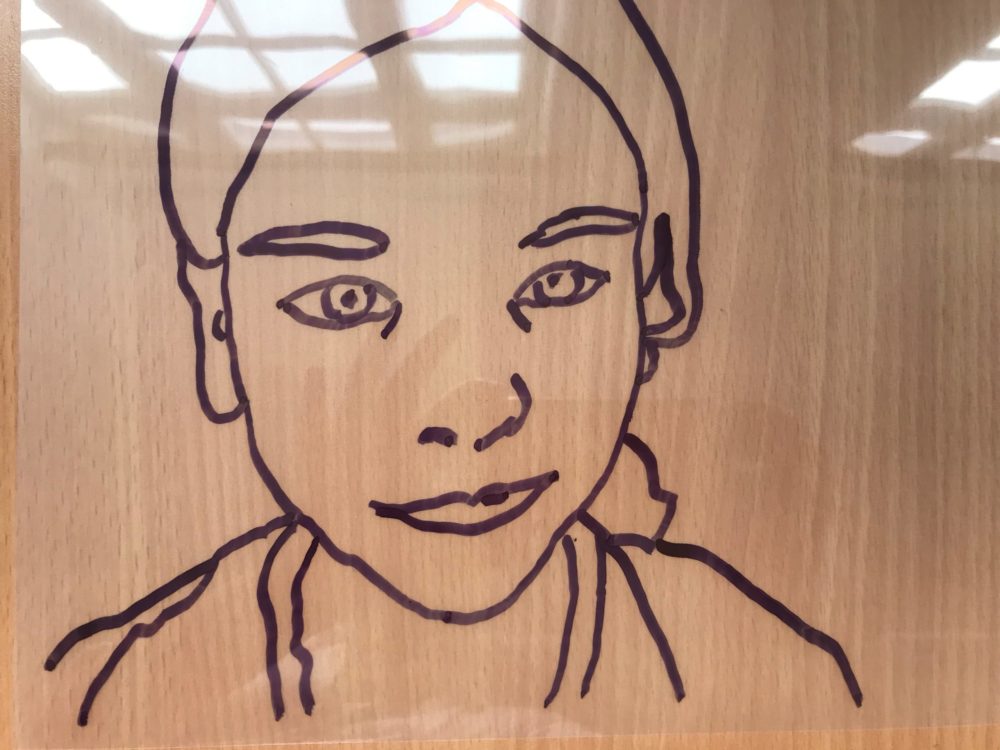 Colour and Texture
The children used squares of acetate to experiment with colour. They were encouraged to use a limited pallet of just 3 colours to create a simple effect. Acrylic or poster paint are equally effective. They made choices in using opposite and complimentary colours, warm and cool colours. They could also create texture by choosing different brushes or manipulating the paint on the acetate using sticks and cotton buds.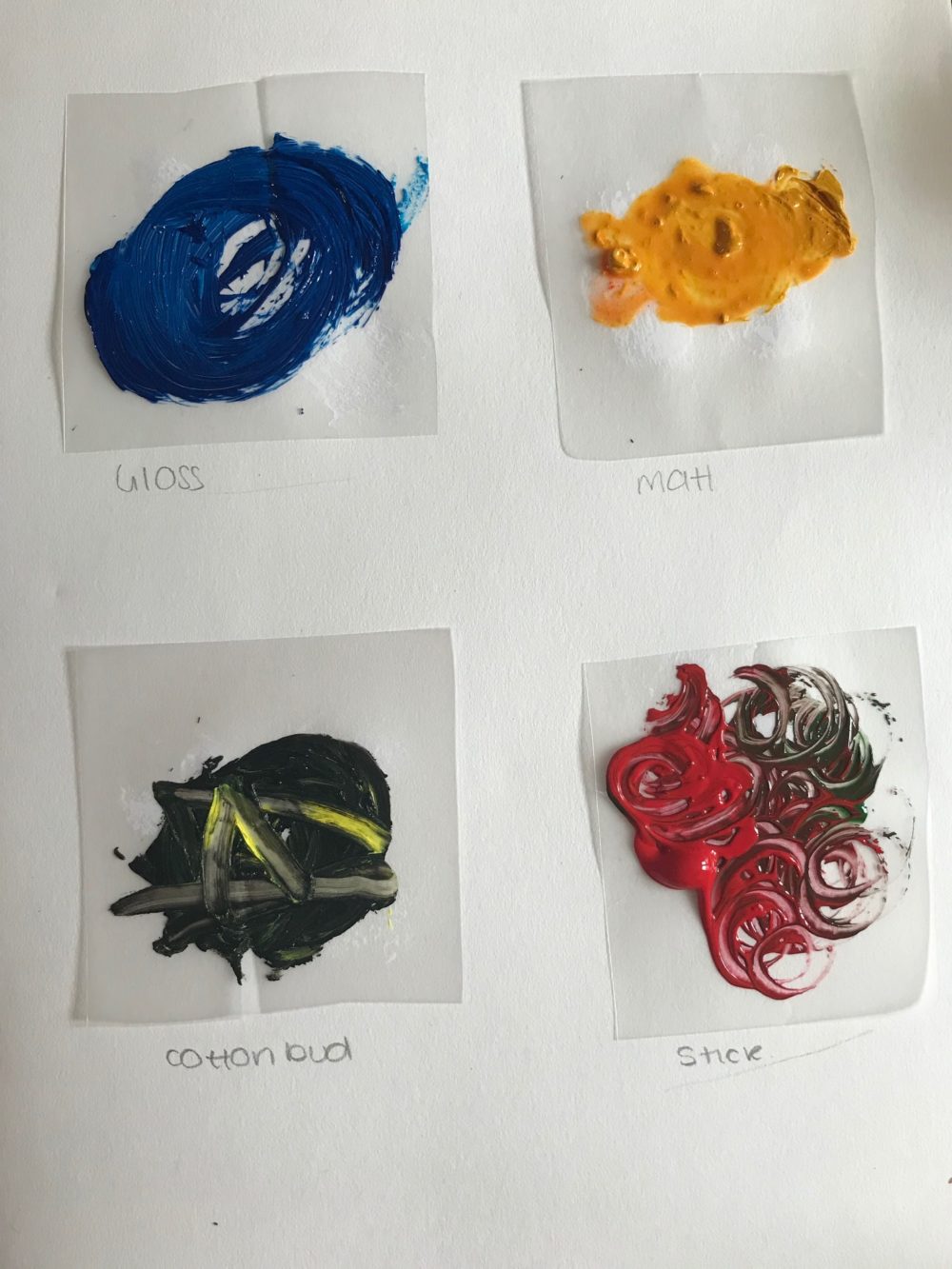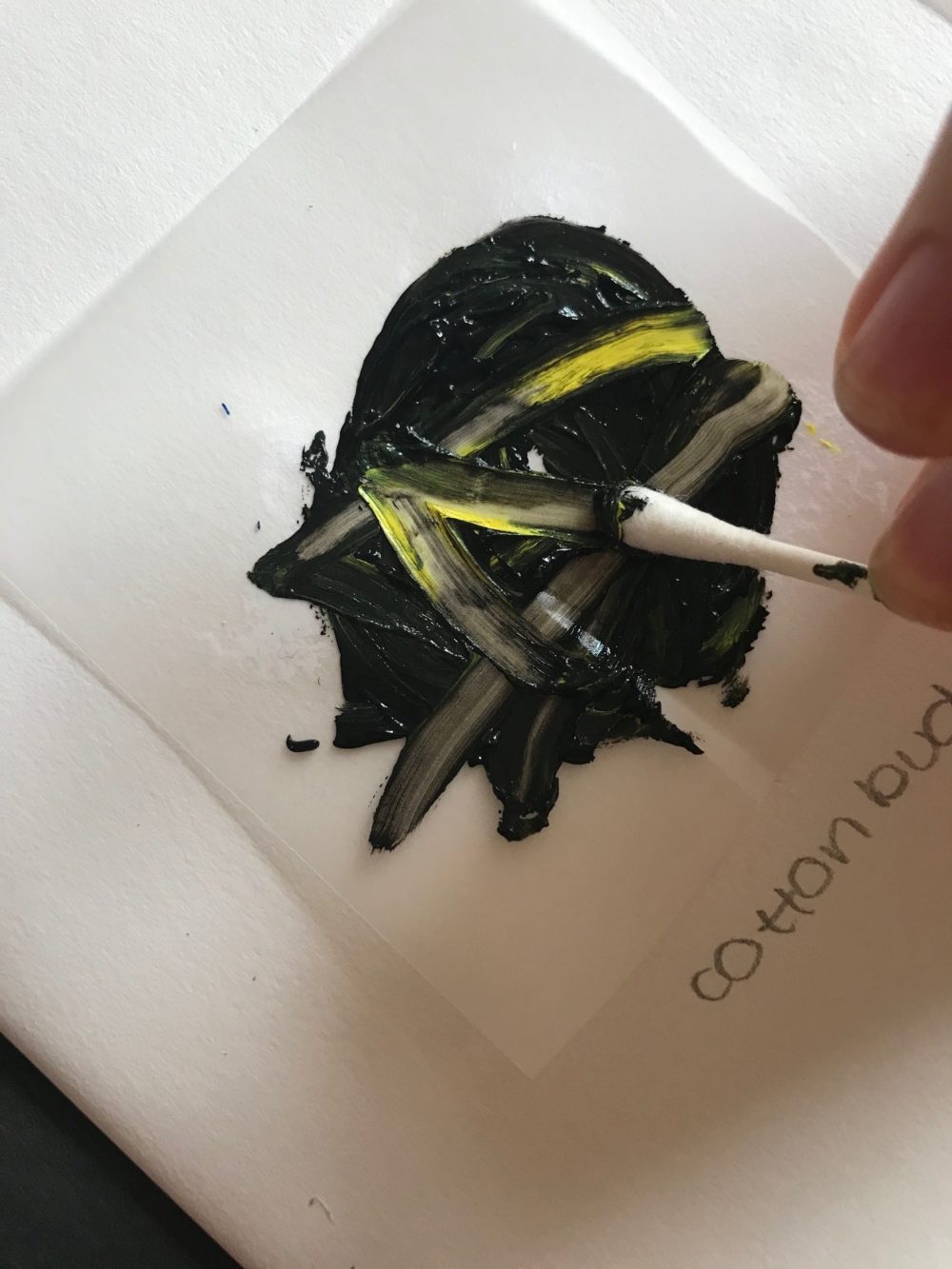 When they had made their final choices, they began to paint onto the acetate. It doesn't matter which side you paint on. We did find that laminating pouches had a matt and gloss side, which also created different effects. Some of the children kept to the lines of the drawing, whereas others used the paint in a more abstract way, layering and merging colours.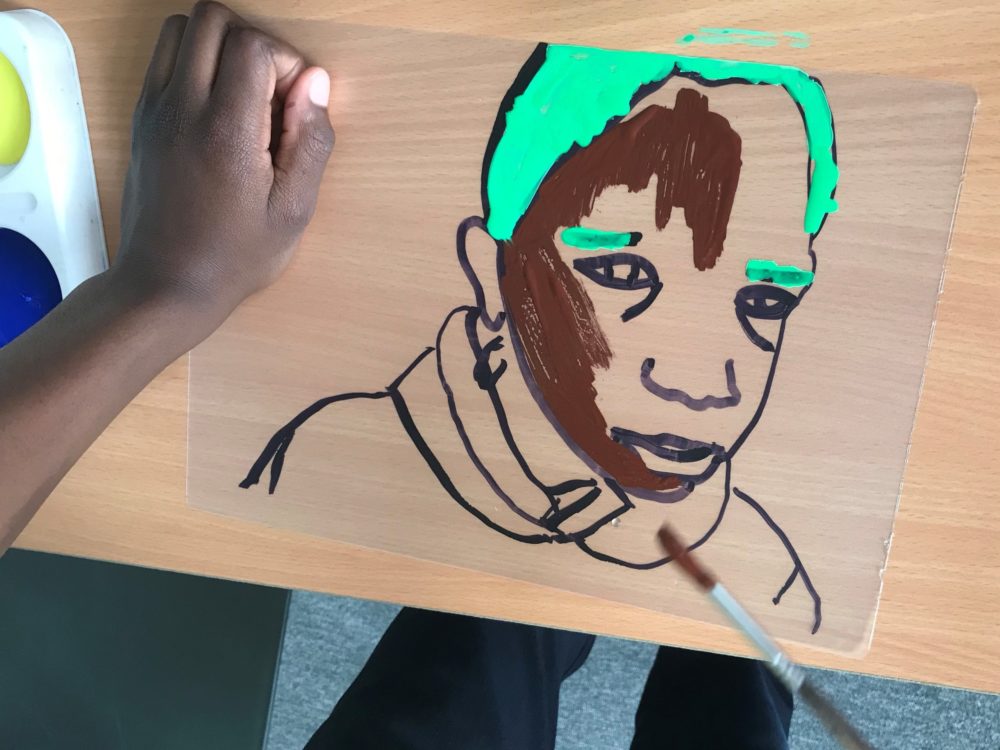 Once the portraits were dry, the children flipped them over to reveal a clean black line drawing, back painted in a choice of colours.
These portraits looked very effective exhibited together as a whole. We also had lots of fun guessing who was who.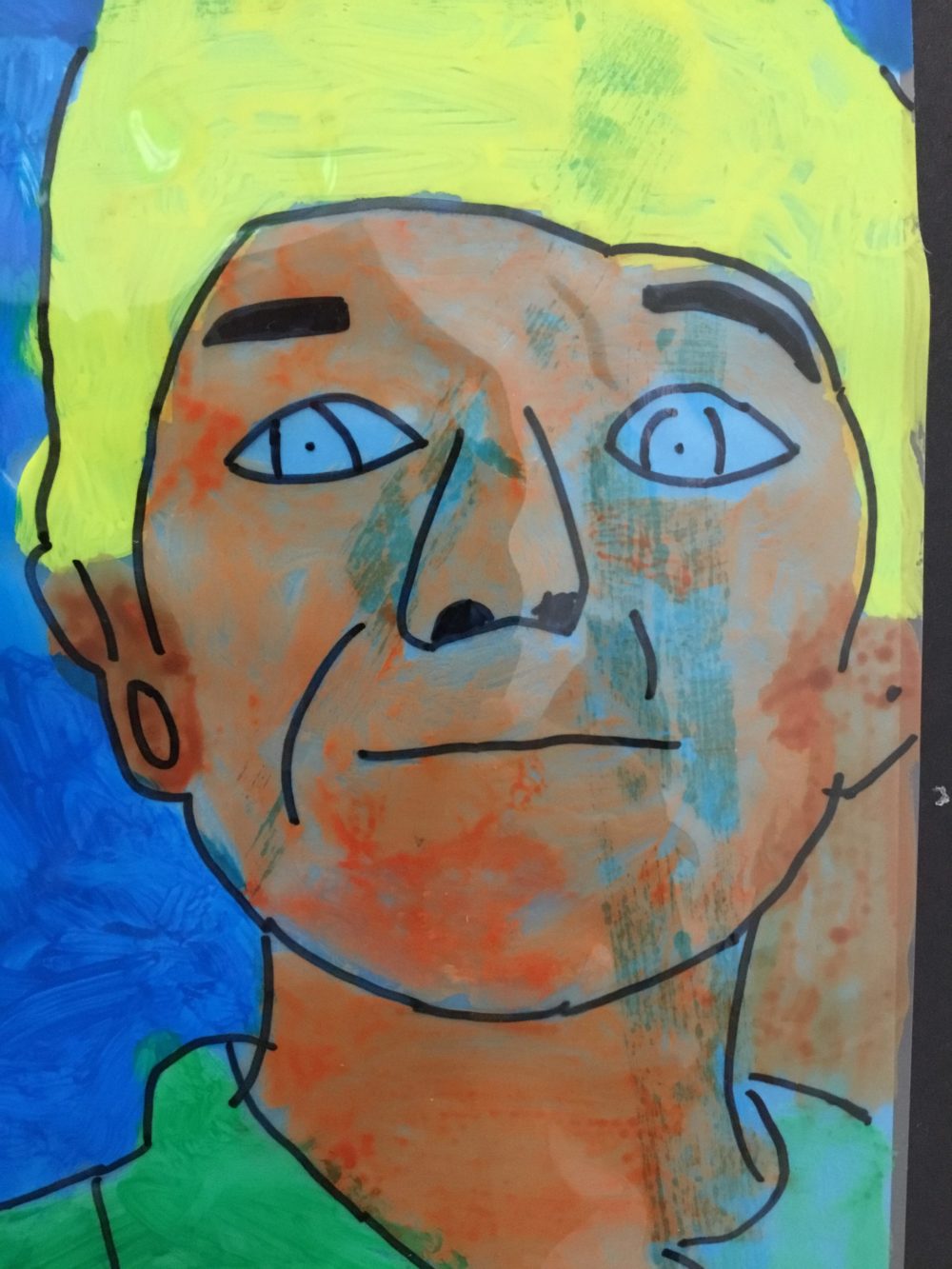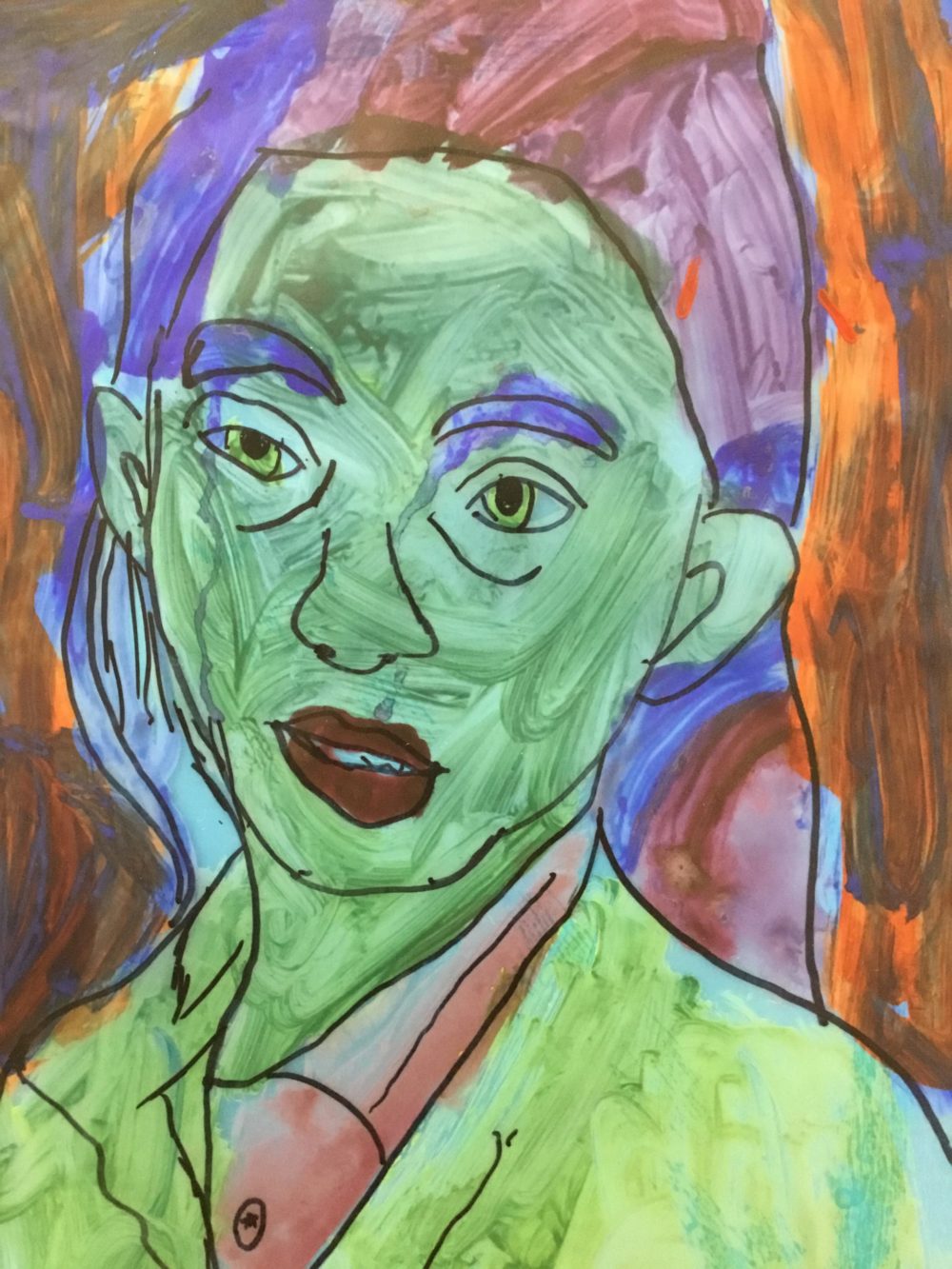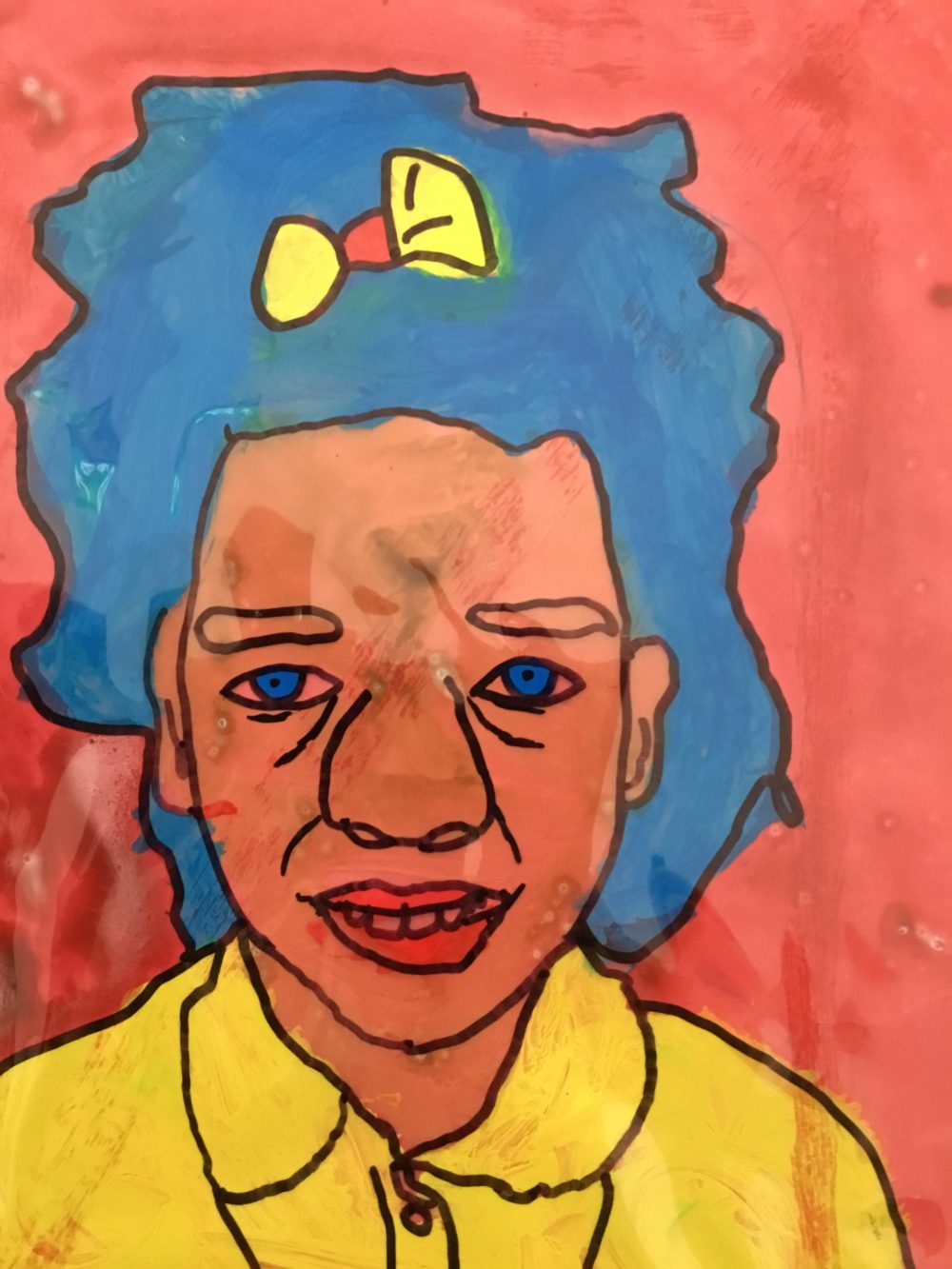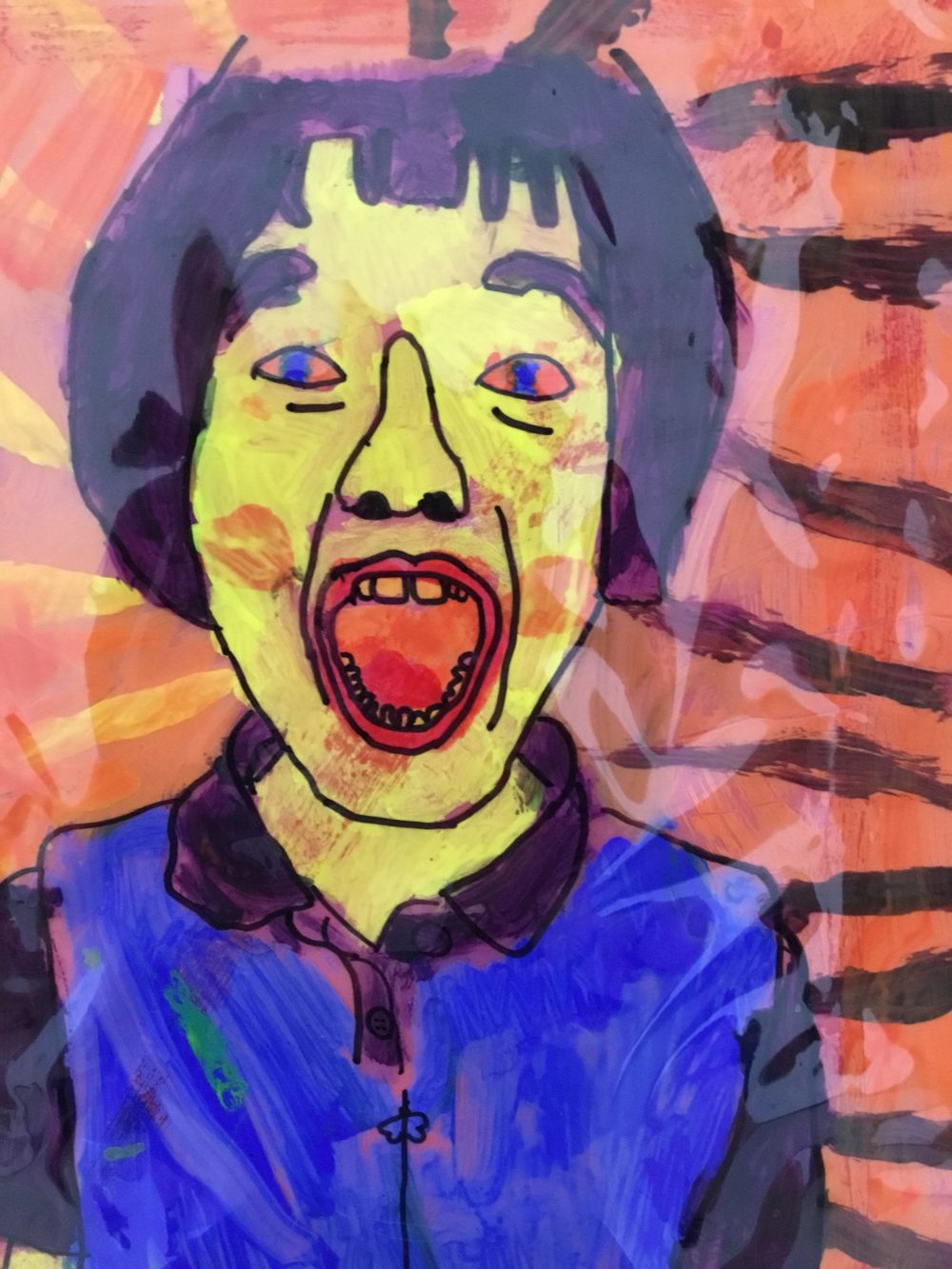 You can find more of Kate Gorely's resources here.
Add to favorites